Prisons and Courts Bill allows judges to 'focus on cases that matter'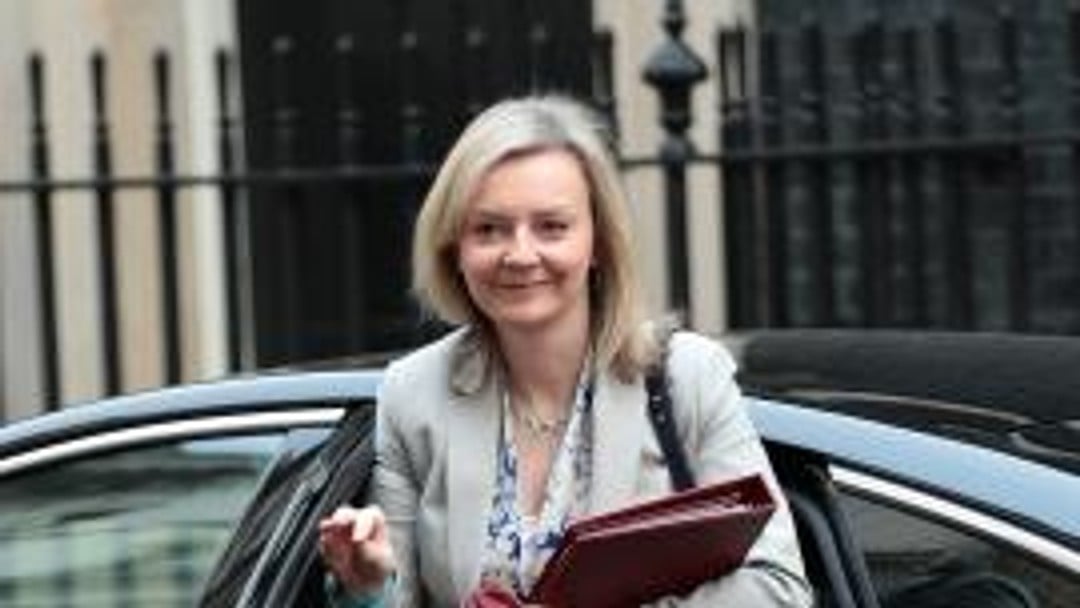 By
Victims and the vulnerable at centre of court changes with justice secretary accountable for reforming offenders
Protection of victims and vulnerable witnesses in the courts, along with a commitment to reform offenders in prison – laid out in law for the first time – make up key components of the Prisons and Courts Bill set to be introduced to parliament by the Lord Chancellor.
The proposed legislation unveiled by the justice secretary, Liz Truss, today will underpin measures in the recently published Prison Safety and Reform White Paper, with the aim of transforming how UK prisons and courts are run.
Under a new framework, the justice secretary will be accountable to parliament for progress in reforming offenders. Meanwhile, governors will take control of budgets for education, employment, and health. The government hopes the measures will drive down the £15bn annual cost of reoffending.
'Prison is about punishing people who have committed heinous crimes, but it should be a place where offenders are given the opportunity to turn their lives around,' said the justice secretary.
'I want our prisons to be places of discipline, hard work, and self-improvement, where staff are empowered to get people off drugs, improve their English and maths to get a job on release.'
The government is also giving courts the power to put an end to the cross-examination of domestic violence victims by their alleged abusers in the family courts.
The plans call time on what the Lord Chancellor has described as a 'humiliating and appalling' practice, and follow an urgent review she commissioned last month.
'Our courts should be places where victims get the justice they deserve, and where our outstanding independent judiciary can flourish and focus on the cases that matter,' said Truss.
In a separate move, the Guardian has revealed that controversial time limits preventing victims of domestic violence from obtaining legal aid are to be scrapped.
Measures in the bill also aim to improve the court system, making it swifter, more accessible, open, and modern for all users. The use of virtual hearings will be extended and bail applications will be resolved via video or telephone conferencing.
Booths will be placed in court buildings to allow members of the public to view virtual hearings live across England and Wales. Court listings and case results will also be published online.
To free up the courts to focus on contested matters, offenders charged with less serious offences, such as failure to produce a ticket for travel on a train, will be able to plead guilty and pay a fine online. The Law Society recently described the Ministry of Justice's plans as 'woolly'.
'Britain has the best justice system in the world, but it should also be the most modern, because we have a vision for a justice system that truly works for everyone,' said justice minister Sir Oliver Heald ahead of the bill's introduction.
Provision has also been made in the bill to allow businesses to recover money more quickly and easily online. The government said this would enable the UK's justice system to remain 'the international destination of choice for dispute resolution'.
'Victims and the most vulnerable are at the centre of our changes, which will help deliver swifter and more certain justice for all. We want courts that are efficient and fit-for-purpose, with facilities across the entire estate that are modern, user-friendly, and work in favour of our hard-working and dedicated judges and magistrates.'
'The Prisons and Courts Bill underpins this vision – building on the good progress we have already made in improving the experience of all users and cementing our reputation for global legal excellence so we can go on attracting business to the United Kingdom.'
Elsewhere in the bill, new fixed tariffs will cap whiplash compensation pay outs, which the government says will ensure payments are proportionate to the level of injury suffered. Proposals to reform other personal injury claims, such as those caused in the workplace, appear to have been dropped.
The small claims limit for whiplash claims will be raised to £5,000, and to £2,000 for other personal injury claims. A ban will also be put in place on any offers to settle whiplash claims without providing medical evidence.
The government claims this will lower car insurance premiums by around £40 a year and help to 'crack down on the compensation culture epidemic'.
Lawyers have responded to the PI plans with dismay, arguing that injured people will be 'robbed' of fair compensation and criticising the government for being in 'cahoots' with the insurance industry.
John van der Luit-Drummond is deputy editor of Solicitors Journal