Prevention and cure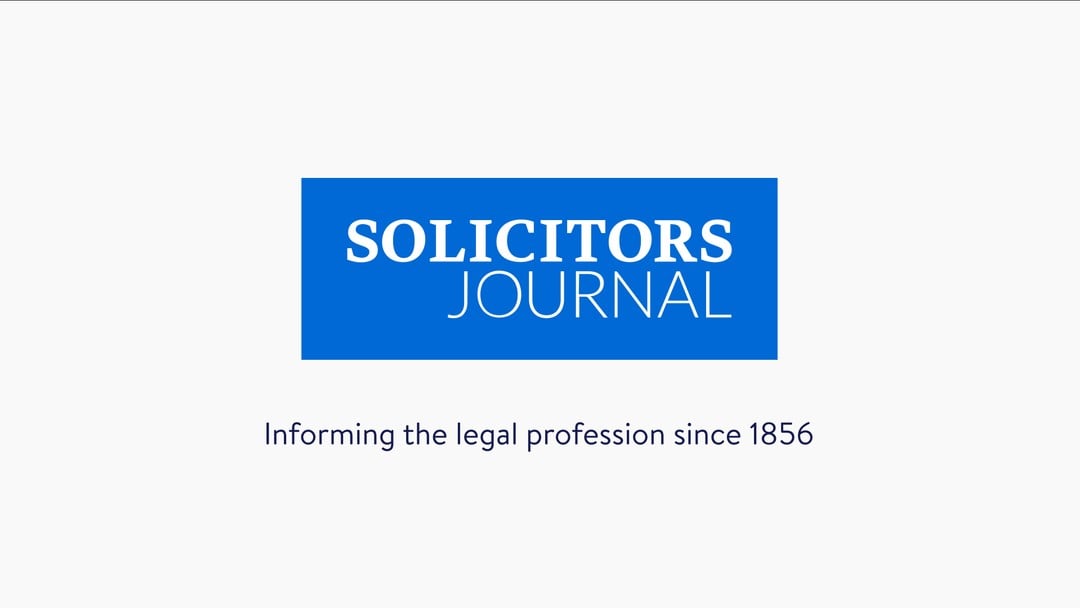 Family courts have a wide choice of instruments to prevent child abduction but without further policy reforms these will not always afford sufficient protection, says Amendeep Gill
The recent case of seven-year-old Reigh Sturrow Boss, allegedly abducted by her father, Clark Rockefeller during a contact visit supervised by a social worker, raises questions about the protection of children from abduction. Could such a scenario have been prevented, and, if not, what steps can the police and international authorities take to ensure a child is returned safely?
While it may be all but impossible to stop an abduction taking place, especially one, such as in Rockefeller, which was so well planned, there are preventive steps which can be taken.
A growing problem
The government does not compile official statistics on the scale of the problem. However, the charity Reunite, which assists individuals affected by child abduction, has recorded a 158 per cent increase in the number of calls to its advice line between 1995 and 2007. Home Office figures also show that child abduction has become a worryingly frequent occurrence, with 1,028 incidents in England and Wales in 2004/5. It is estimated that, of this figure, more than 50 per cent were attempted abductions, and parents, rather than strangers, carried out the majority. So what can be done to protect minors in the face of this alarming trend?
Detection and prevention
In proceedings concerning children in England and Wales the courts' first and paramount consideration is the welfare of the child. It is, therefore, presumed that a child of separated or divorced parents should have contact with both parents wherever possible, except in circumstances where contact with the non-resident parent would not be conducive to the best interests of the child. So, what measures can the courts put in place to prevent abduction?
The court can grant prohibited steps order or injunction expressly forbidding a child being removed from the UK, breach of which would be a contempt of court, punishable by fine or, in the very worst cases, imprisonment. In some cases, this may serve as an effective deterrent.
Where an injunction has been granted, the court has the power to order any person to surrender any passport. The parent considered to be a flight risk can be ordered to surrender their passport during any period of contact with the child. Equally, the child's passport can be surrendered.
Where surrender of a child's passport has been ordered, the court will notify the Passport Agency to prevent the reissue of that passport. The court does not automatically notify the Passport Agency when only an injunction forbidding a child being removed from the UK has been granted.
If parents are concerned that a passport may be replaced on a false premise, such as when an abductor claims that a child's passport has been lost and a replacement is needed, they can notify the Passport Agency to ensure that no replacement is issued.
International cases (where parents live in different countries) benefit from the added security of a 'mirror order' being granted in the country in which the contact parent resides. Thus, where there have been proceedings in the country where the child usually resides and the non-resident parent lives overseas, they are not allowed contact until either the English orders have been registered and are enforceable in the overseas jurisdiction, or an order in the same terms to the UK order was made and enforceable in the overseas jurisdiction.
The court can order supervised contact. This was the case for Reigh Sturrow Boss. Reigh's mother had feared that her former husband may attempt to abduct their daughter and won supervised visits to minimise the risk of abduction. These were sadly unsuccessful in preventing the abduction, despite the best efforts of the social worker, who reportedly risked his own safety to prevent Reigh's abduction.
Where there isare grave concerns, supervised contact can be ordered to take place at a contact centre, specifically designed for such circumstances. Contact cannot therefore take place outside the confines of the centre and is monitored closely for the child's benefit.
Where the police consider there is an immediate threat that a child is about to be removed, an 'all ports alert' can be instigated to prevent the child being removed from the country. The court will assess the risk of abduction and put in place any number of the above preventive measures, so as to minimise the risk of removal which, taken together, in the majority of cases provide effective insurance against child abduction.
Overseas abductions
Legal measures can also be taken to require the return of children abducted overseas, under The Hague Convention. Some 59 countries are signatories to this international treaty, which commits signatories to return abducted children to the country of their habitual residence. While there are defences available under the treaty, the effectiveness of The Hague Convention depends upon and is underpinned by the central authority in each respective jurisdiction that initially receives and processes the return request together with the co-ordination of other measures, such as disclosure orders. These require a third party thought to have information of the whereabouts of an abducted child to disclose that information to the court. Withholding information can lead to imprisonment.
The judiciary in England and Wales has also worked hard to establish protocols and bilateral agreements with non-Hague convention signatories, such as Pakistan, to ensure the effective return of children wrongfully removed.
Can more be done?
It will never be possible to eliminate child abduction completely, particularly international abductions, which are rife due to free movement within the EU and increasingly affordable international air travel. However, the limited statistics available show that child abduction is becoming a growing phenomenon, particularly among parents. Often these parents are caught up in hotly contested contact and residence disputes and feel that they are not being heard by the court and worse still, that their role in the child's life is or will be diminished as a result of the court's decision. This is particularly so in cases which involve relocation overseas by one parent with the child.
The 'left behind' parent, such as Clark Rockefeller, can feel as if they have no recourse but to take matters into their own hands due to fear of losing the child and a need to retain control over the decision-making process.
So what can be done to empower parents and halt the trend of child abduction? At grass roots level, the family justice system should encourage greater participation among parents within the decision-making process. This has to some extent been established by the conciliation scheme. Where a private law application is issued, the application is first listed for conciliation, where parties are encouraged, with the assistance of a judge and court welfare officer, to endeavour to reach agreement, failing which the court process will ensue.
Practitioners should also be alert, subject to contra indications (domestic violence, and cases where one parent shows implacable hostility to contact), to alternative dispute resolution models which empower parents within the decision-making process. Mediation and collaborative law both engage parents to focus on interests and needs, rather than positions which the adversarial court process tends to polarise.
While many may be familiar with mediation, the collaborative law model is a relatively new phenomenon, which involves solicitors and their clients committing themselves to resolving disputes amicably through a series of round-table meetings. In the event that the collaborative process breaks down, the collaborative lawyers are precluded from acting.
For those practitioners who are not collaboratively trained, even organising a round-table meeting or negotiating through solicitors prior to the commencement of an application can prove to be effective. In some cases such an approach can lead to parents reaching agreement concerning short-term and longer-term issues through the implementation of parenting plans agreed either through practitioners or by working together with therapeutic professionals.
More creative solutions would see greater use of jointly instructed counsel who would, subject to the parties' agreement, be bound by counsel's view. Counsel would fulfil the role of 'judge' and give 'judgment' in relation to particular sticking points which may arise during the course or towards the conclusion of ADR discussions.
As such at policy-making and grassroots level there is more that can be done and should be done by practitioners to empower parents through their choice of dispute resolution models. This, however, needs to be reinforced by measures introduced at policy-making level and reforms that would see cases where emergency and injunctive orders are required to be made, and cases deemed unsuitable for ADR (because of contra indicators) litigated.
Subject to rigorous screening, appropriate private law disputes would be resolved by ADR models such as mediation, collaborative law or negotiation through lawyers. Before embarking upon contested proceedings, parents should be required to show that they have attempted and exhausted at least some form of ADR.
Making ADR a prerequisite and placing parents at the forefront of decision making would empower parents to arrive at a consensus.
More importantly it would encourage parents to tailor-make solutions that meet their individual circumstances, rather than becoming entrenched in positions and adopting a rights-based adversarial approach, which litigation perpetuates, thereby exacerbating issues such as child abduction.