Owens v Owens: New calls for divorce law reform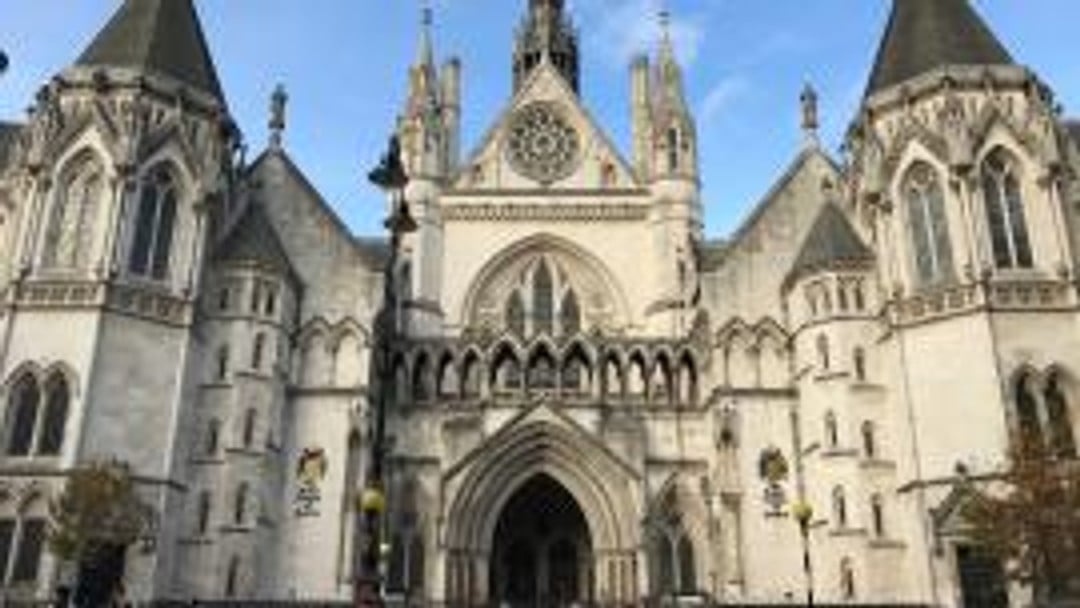 By
'Highly unusual' case will 'almost certainly' renew calls for change
As Mr and Mrs Owens descended on the Court of Appeal this week, the peculiar nature of their case exemplified the rigidness of antiquated divorce laws and the overwhelming need for reform.
Last year a family court ruling refused to grant 'desperately unhappy' Tini Owens a divorce from her husband, Hugh, who successfully argued that, despite his alleged unreasonable behaviour and her affair with another man, the 39-year marriage had not broken down irretrievably.
Judge Robin Toulson QC described Mrs Owens' allegations against her husband as 'minor altercations of a kind to be expected in a marriage'.
On Valentine's Day 2017, before three appeal judges, including the president of the Family Division, Sir James Munby, Mrs Owens sought to overturn the decision. Her barrister, Philip Marshall QC, said it was 'extremely unusual' for a court to dismiss a divorce petition and urged the judges to consider the 'cumulative effect' of Mr Owens' behaviour.
According to Nigel Shepherd, the chair of Resolution, the case would not have happened if the no-fault divorce system his organisation is campaigning for was in place.
The head of family law at Mills & Reeve told Solicitors Journal: 'We want to see a system that removes completely the five "facts" that are currently required under the Matrimonial Causes Act 1973 (adultery; unreasonable behaviour; desertion for a period of two years; with consent after two years' separation; or five years' separation).'
In its place, Resolution foresees a single basis for establishing irretrievable breakdown where one or both parties can declare their marriage has broken down and if, after a waiting period of six months, either or both hold the same view then the divorce would be granted. Citing fault would not be an option, and mutual consent would not be required.
Expanding on the idea of a cooling-off period, Shepherd said: 'If parties have already been separated (in the legal meaning of no longer living together as a couple, rather than necessarily physically being under separate roofs) for the six months at the time of filing the initial statement, there would be no need for an additional waiting period.'
Removing fault as a ground for divorce is supported by many family lawyers, while Munby P and Lady Hale have both publicly backed the move. Last November, around 150 Resolution members lobbied parliament to influence government policy on the subject.
In October 2015 Richard Bacon MP's No Fault Divorce Bill, which proposed an amendment to the 1973 Act that would require a joint petition from both parties, didn't pass its first Commons reading. The change would not have aided Mrs Owen anyway, however.
In a written parliamentary answer given yesterday, Lord Keen of Elie said the government had 'no current plans to change the existing law on divorce'. However, Sally Pike, partner and head of family at Coffin Mew Solicitors, said the 'highly unusual' case had highlighted the need for certainty in this area.
'Judges are usually willing to accept fairly trivial behaviour as unreasonable, provided the petitioner in a divorce can establish the behaviour had a negative impact on them. The test should be subjective as to what any individual finds unreasonable, which makes the judges' comments even more unexpected. I would be very surprised if the appeal court upholds the decision.'
Pike went on to question the role of fault-based petitions in an era where the government has withdrawn public funding and advocated mediation.
'Couples in mediation can find solutions to their financial and child arrangements by working together with a mediator. To have to tell them that, in order to get divorced without a long period of separation, one must blame the other undermines the whole ethos of mediation and other forms of dispute resolution.'
Shepherd believes that whatever the Court of Appeal decides it will 'almost certainly' review the calls for reform and highlight again the need for no-fault divorce.
'If they refuse Mrs Owens the divorce it will show that the current law can lock a spouse in an unhappy marriage,' he said. 'All that will happen is that she will have to wait until they've been separated five years. Neither party can get closure. The marriage is over but the shell is being kept alive artificially.
'If they allow the divorce then the message is that the judges assessing the evidence in the petition really shouldn't be blocking divorces even if the behaviour alleged in the petition is pretty mild.
'Very few are defended, but even those rare cases that are normally end up with the divorce being granted. That's why it's a blame game that everyone is forced into playing in order to move forward with their lives.'
Matthew Rogers is a reporter at Solicitors Journal