On the side of angels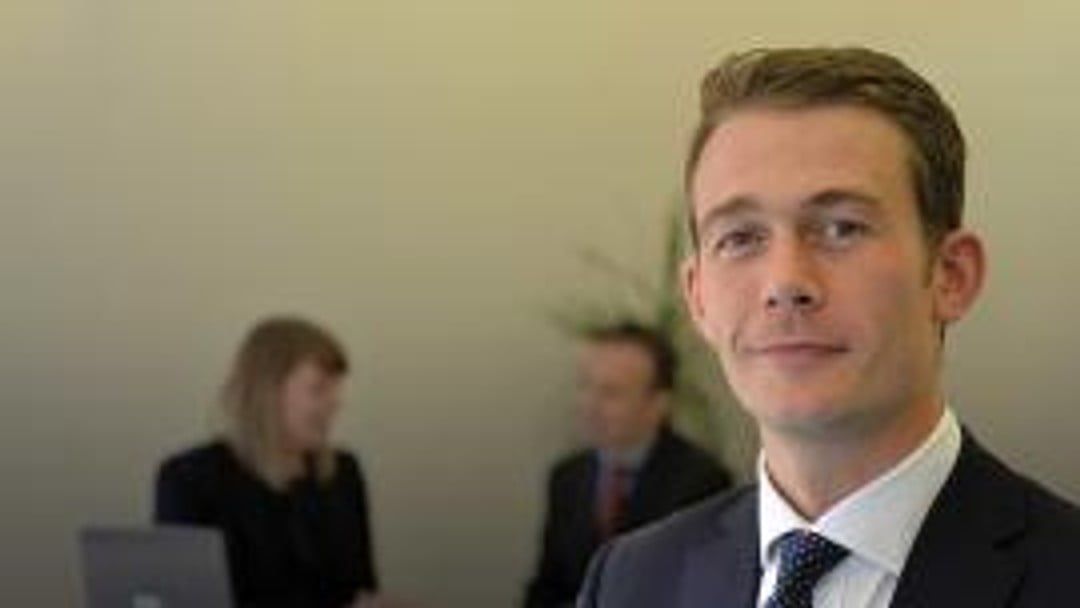 Truth Legal's Andrew Gray talks to John van der Luit-Drummond about the ease of setting up his own 'ethical' law firm, 'apartheid Britain', and the challenges of management
It was 11pm on 15 August 2005 when, having just finished his first day as a trainee solicitor, a bruised and bloodied Andrew Gray found himself running barefoot down a Manchester street. He was, unbeknownst to him at the time, fleeing from an off-duty police officer who had mistaken the young lawyer for an armed robber. While the officer had shouted, "You're under arrest!", he had not, according to Gray, produced any identification and the aspiring solicitor feared he was about to become the victim of a kidnapping.
A scuffle soon ensued, with Gray, an inexperienced brawler, losing his shoes, wallet, and phone in the melee. Managing to escape the clutches of his assailant he fled into the night to report the incident to the police, who had, as luck would have it, already apprehended the real robber. The case of mistaken identity was eventually cleared up, although the off-duty officer from the British Transport Police never admitted his failure to properly identify himself, something which still infuriates Gray to this day.
The incident left a mark on the solicitor who confesses to having had trouble sleeping and feeling "jumpy" when approached by strangers even months after the altercation. The attack, he says, was one of the reasons he eventually left his hometown of Manchester for a new, "quieter" life in Harrogate, a town where he would launch his own law firm, Truth Legal, with the aim of helping clients recover emotionally, physically, and financially from their legal troubles.
After graduating from the University of Manchester with a BA in economics, Gray completed his post-graduate diploma in law and the legal practice course at the then College of Law before obtaining a training contract at Rowlands Solicitors (now Linder Myers) in 2005. After qualifying in 2007, stints at Ford and Warren (now Weightmans) and Thompsons Solicitors followed, before, at only four years qualified, he decided to go it alone.
"When I left Thompsons, my choices were either to be a stay at home dad or set up my own firm. Thank God I did the latter because I would have been the worst stay at home dad," he laughs. "I know a lot of people say it is a brave thing to do, but I think running a small law firm is actually really straightforward. All you need is regulatory approval, insurance, a mobile phone, a pen, and you've got a law firm. In a way, it's a tech business; you can set up anywhere. You can be taking calls from a canal barge or in Australia."
From such humble beginnings Truth Legal has grown from one man to a team of 11 in less than five years. Still based in Harrogate, the firm, which specialises in personal injury, clinical negligence, and employment law, now has virtual offices in London, Manchester, and York. The firm's pace of growth is only described by its founder as "okay" and "not massively exciting" because, he says, "law is easy". "Once you're busy, and only have seven chargeable hours a day, you just get someone else in. Then they do seven chargeable hours a day, you realise they are busy, and you get somebody else in. You just keep adding people to it."
What sets Truth Legal apart from many of its competitors, however, is its mission statement to "pursue justice affordably". "Something I'm quite passionate about is the ethical angle of the business and I put any growth and success down to that more than anything else," explains Gray, who admits that it is easy to be on the side of the angels when you're a claimant firm. "Businesses generally always pay their bills and you don't have to offer them no win, no fee. It makes sense to go down that route but our natural instinct is to be a claimant firm so I don't think we will ever be big in the business sector. It is in our DNA to be a claimant firm."
One might suggest Gray and his firm have something of a white knight complex, having launched a Polish website, and hired two Polish-speaking legal assistants, to help capture low-value employment claims from members of the UK's Polish community. "We are working in apartheid Britain," says Gray. "The Polish community get treated appallingly. Brits tend not to get fired for things that Poles do. In every Polish dismissal there seems to be an underlying case of discrimination. This isn't a lucrative area of work, which is why no one is going into it, but it seems the right thing to do, filling the legal aid void. So we take on tricky cases where sometimes the hourly rate works out at £4. In employment law we just about break even."
If making a crust from employment claims wasn't hard enough, Gray has gone and done something seemingly counterintuitive by providing the public with a free 'legal library' full of documents and templates, including particulars of claim, draft ET1s, and schedules of loss. "We've put some of our precedents online because a lot of people are bringing employment claims on their own," Gray replies when asked why he would just give away his intellectual property. "We are more like a Citizens Advice Bureau-cum-law firm. Our mission is to provide access to justice."
Benign dictatorship
Gray can't imagine Truth Legal remaining a small firm for long and has set an ambitious, albeit tentative, target of maintaining the business' current growth rate so that it employs 100 members of staff in five years' time. His motivation is to eventually rival the likes of Thompsons or Leigh Day, two firms he admires and would like Truth Legal to replicate, with some minor modifications.
While he doesn't exactly spit out the words, it is clear 'corporate structure' and 'firm politics' are two things that Gray, who remains Truth Legal's sole shareholder, is keen to avoid in his firm. "If you don't have other partners, you can make rapid decisions and you don't have the politics of day-long partner meetings, which must be one of the most expensive things on Earth. I'd like to involve as many people as possible in decision making but, in reality, it is my decision. It is a bit of a dictatorship, but a benign dictatorship," he says, laughing.
But if Gray is not yet prepared to share ownership, how does he expect the business to expand without new partners buying into it? "Well, we don't have any debt. So, I would prefer organic growth, which means the growth is much slower and more true. We would want to bring more people in, do more marketing. And with PI work, your cash flow is fine."
A "rejigged" pay structure that allows its lawyers to take home a much larger cut of their billings may also help grow Truth Legal, making it an attractive prospect to those looking for a new challenge. "The traditional model was a third for the lawyer, a third for the firm, and a third for profit. That is what we have gone back to," explains Gray. "There is a lot of greed in equity partners who assume they ought to be pulling in £500,000 a year, but why does it have to be like that? Partners can survive on significantly less than that. Then you can get buy-in from staff who don't want to leave. You don't want people moving around because they might get £2,000 more elsewhere. You might as well just pay them more."
And, although he says they are certainly capable of it, Gray does not expect his team to be burning the midnight oil on the kinds of excessively large caseloads found at other firms. In fact, Truth Legal routinely turns work away so its lawyers have the optimum number of cases to work on at any one time. Admitting that it may sound "weird" to some, Gray explains that not running a law firm on an industrial scale has its advantages. "There are big firms run like a factory and then there are small firms that find that totally repulsive. Interaction is one of the nicest things you can have with a client. I don't think clients would like the process to be made robotic and I don't think the lawyers would either. Every client interaction is a marketing opportunity. If you don't have a big budget for marketing, and we don't, then you need your clients to be happy with you and they will be if you are not a robot."
Truth Legal clearly benefits from this human approach, receiving a significant proportion of its work from disgruntled claimants who have decided to switch solicitors. "People are dissatisfied in the PI market, so they shop around, and they have good reason to if it looks like their case is going to be under-settled. They want better service; they want a human." And clients are not the only ones happy to be off the caseload conveyer belt. "Lawyers seem unhappiest when they have the highest number of cases and they can't commit as much time to each. Job satisfaction is, therefore, lowest and they look for work elsewhere. It needs to be more personalised. Maybe I'm a bit old fashioned, but it seems to work for us."
Succession planning
At 37 years old, succession planning is the furthest thing from Gray's mind, but that is not to say he isn't planning for the future. Truth Legal's first trainee, Georgina Parkin, qualified as a solicitor in April 2015; 18 months later, in September 2016, she became a director of the firm, showing Gray is prepared to reward and retain talent. However, he confesses to being "disappointed" with the current generation of wannabe lawyers. "You don't get many begging letters saying, 'Dear Andrew, can we do a training contract?' We don't receive them any more and I find that extraordinary," he says. "Georgina wrote to me and now she's been here four years. We have to go to a recruiter to find a trainee, which is bizarre."
While Gray is prepared to add more trainees to the firm, he admits that, as a managing partner, having more experienced staff is "so much easier" because they require a "lighter touch" when it comes to supervision. "You want to let the lawyers express themselves. They can be creative if they are let off the leash. I think that is one of the things we do best, which is to find creative solutions to dispute resolution."
However, this means Gray has to be "more on top of the regulation" than anyone else at the firm. "In the past, I'd say managing partners knew least about the law, but in a small firm I have to know the most. I might be less sharp on running the files, but I'm more sharp on what has happened regarding regulation or case law. We are more up to date than some of the larger firms that take longer to disseminate changes to their underlings. But then again, in those places they just do what their manager tells them to do, and as long as it is signed off by someone more senior it doesn't matter whether it is right or wrong because you have the protection of the person above you. I don't have that."
Going it alone
So, what advice would Gray give to those solicitors toying with the idea of striking out on their own, shingle in hand? In short, see the regulator as your friend, not your enemy, he says. "Ring them, ask them questions. The regulation has reduced in the minutiae, small principles, outcome focused, and it is getting more that way, so the direction of regulation is better than ever. But as you get more people there are more pressures. Your solicitors need more of a steer than when you run it on your own. You have to read everything the SRA put out because you know your solicitors won't necessarily do so."
He also advises solicitors not to become paralysed with the fear of "messing it all up", especially when it comes to managing client money. "There are many tech tools and people to help so that you don't make a mess of client funds. It's a bit of a boring point but that was the biggest headache for me when setting up. Once you overcome that, you realise there is absolute no risk in setting up your business. Lawyers will always do all right; clients will come, you just need to get out there and talk to people. Clients don't care what university you went to, or which firm you worked for; they want to know if you can return a phone call, can you be a human being? If you are a nice person, then it will work out. It's not complicated. Our business is selling time. Can you think of a simpler business than that?"
John van der Luit-Drummond, deputy editor