'No fault' divorce is here: but is it good news for the family lawyers?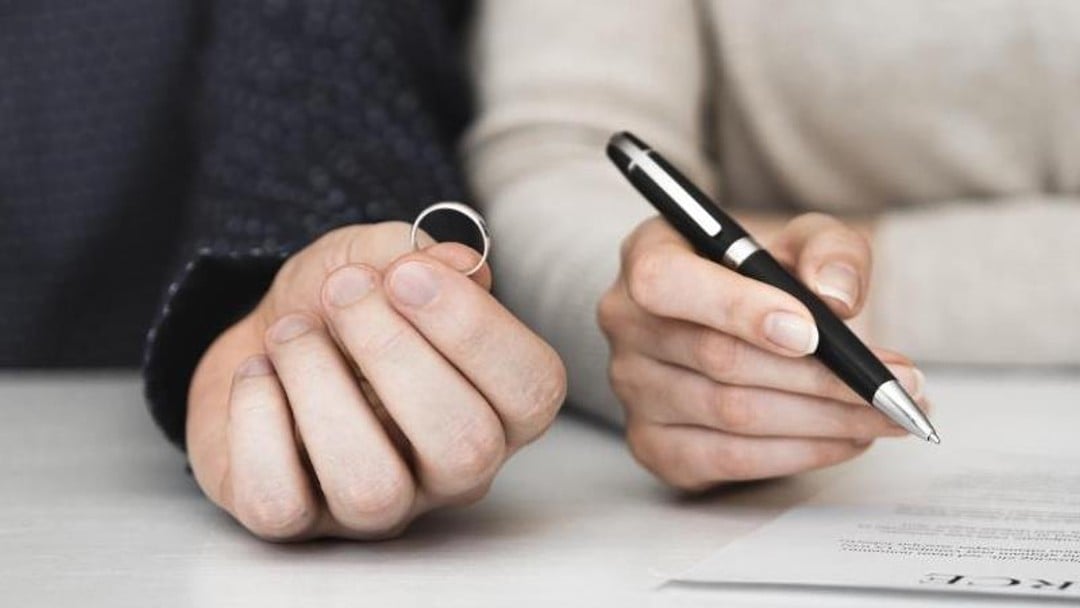 Legal experts have warned that applications may surge and overwhelm lawyers and the courts
The long-awaited Divorce, Dissolution and Separation Act came into force today (6 April), which means divorcing couples are no longer required to assign blame for their marital breakdown.
The introduction of so-called 'no fault' divorce has been delayed twice; first in autumn and then in summer 2021, as the UK government sought to develop and test the digital arm of the service. 
Law Society president I. Stephanie Boyce said: "We are delighted that the divorce system – unchanged for more than 50 years – will finally be modernised to reflect the society we live in".
Boyce added: "From today, separating couples won't have to prove a fault-based fact against their ex-partner or spend years still married to obtain a divorce, exacerbating tensions.
Historically, separating couples had to cite one of five grounds for divorce: adultery, unreasonable behaviour, desertion, two years' separation with consent and five years' separation, with no consent necessary. Only one person could file for divorce, while couples may now submit a joint application.
Boyce said no fault divorce would "cut unnecessary conflict from the separation process" and ensure that couples and their children "do not suffer unnecessary conflict."
According to the Office for National Statistics (ONS), 102,438 opposite sex and 1,154 same sex couples divorced in England and Wales in 2020 – an all-time low for divorce rates. However, family lawyers have reported they suspect many couples have simply delayed divorce, waiting for the new system to come into force.
Joanne Wescott, family law partner at Osbornes Law said: "These are historic changes that at last remove blame from divorce. Many couples who have been waiting to divorce under the new regime will breathe a sigh of relief that they can finally divorce amicably.
"The old system had conflict baked in – the divorce process was acrimonious from the start with couples forced to say that one spouse had acted unreasonably unless they were willing to wait until they had been separated for two years. Now both can agree there has been an irretrievable breakdown of their marriage and that they have jointly decided to part ways".
The new regime has introduced a mandatory 26-week time frame from start to finish, explained Wescott. She said: "[C]ouples unable to agree over child arrangements or the division of finances can use this time and drill down early on to resolve these issues within that six-month period.
"Inevitably there will still be couples who cannot agree to divorce so there is the option for just one spouse to make the application. Some may go into the process expecting it to be amicable but end up fighting. In those cases, courts are still taking 12 months or so to get to a final hearing."
Charles Hale QC, barrister at 4PB commented: "The family justice system, like the criminal justice system, is creaking at the seams". Hale said this was despite "huge efforts" by those working in the system.
He warned: "The backlog of cases caused by Covid, with the increased cases now, will combine to produce the perfect storm. Not only are buildings crumbling but cases are taking longer and longer to get to a judge. Whether its money or children cases, the reality is that it will always be the vulnerable and children that suffer the most. The vast majority of hard working judges would agree – they can't cope already, and they have little to no bandwidth for more". 
Graham Coy, head of family at Wilsons Solicitors, also warned: "The law change won't reduce lawyer's work, but there is a risk it could increase it".  
Coy predicts the change in the law may result in more couples trying to arrange their own divorces – which will lead to more costly intervention being required by lawyers down the line.
"In short, divorces have proceeded for very mild reasons for a long time. Because of this, rather than instructing solicitors to apply for their divorce, many people have successfully done this themselves with only a small amount of legal advice in the background. This has helped people focus their legal spend on related children and financial matters, which is where the legal advice is really needed", said Coy.  
"The well-publicised law change may well embolden people to apply for their own divorce or dissolution before speaking to a solicitor at all. That could lead to unnecessary risk for them though. Notwithstanding the ease of the application, there are a few bear traps in the process. Prevention is definitely better than cure and early legal advice can cost effectively help people avoid those traps. Corrective legal work at a later date will almost certainly be more costly and this would make work for lawyers".