New justice secretary pledges support to independent judiciary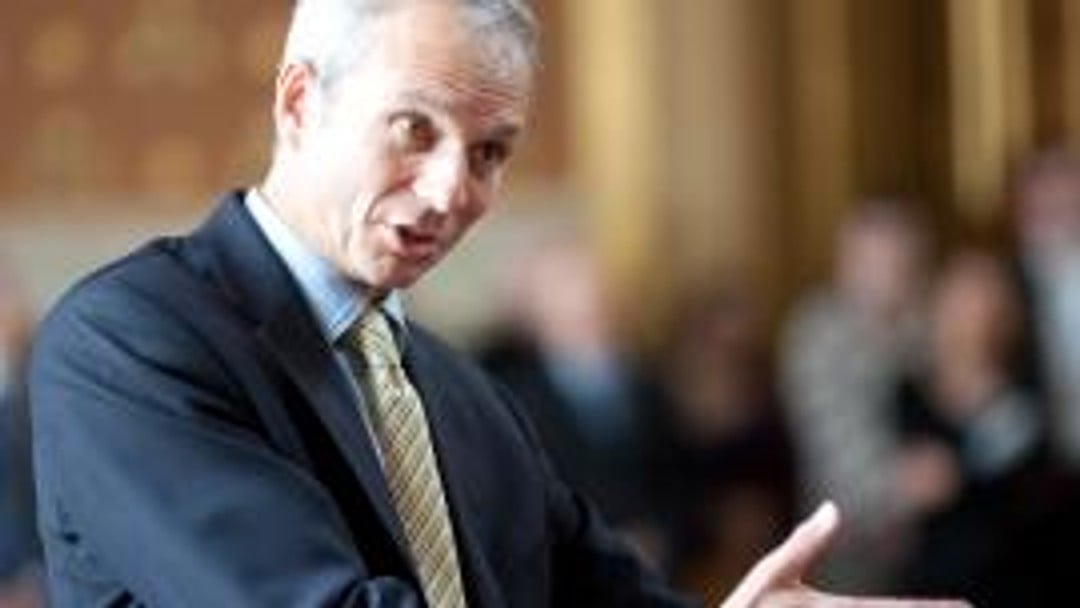 David Lidington: respect for rule of law but unclear voting record on social issues
David Lidington, the newly appointed Lord Chancellor and secretary of state for justice, has extended a willing hand to legal practitioners scarred by the attacks on judges in the wake of the article 50 case, pledging his support to the rule of law and an independent judiciary.
'Democracy and freedom are built on the rule of law, and are protected by a strong and independent judiciary,' the MP for Ayslesbury said in a statement. 'I look forward to taking my oath as Lord Chancellor, and to working with the Lord Chief Justice and his fellow judges in the months ahead, to ensure that justice is fairly administered and robustly defended.'
Lidington's predecessor Liz Truss, who had failed to find favour with most in the legal community, was demoted to chief secretary to the Treasury as part of Teresa May's weekend reshuffle.
Truss had remained silent when the Lord Chief Justice, Lord Thomas, the Master of the Rolls, Sir Terence Etherton, and Lord Justice Sales, were branded 'Enemies of the people' in a tabloid headline following their ruling in the article 50 case that Brexit couldn't be triggered without a vote in parliament.
Truss defended her position later – much too late – before the justice committee, explaining in terms less than convincing that she was in favour of a free press as much as she supported an independent judiciary.
It has since been left to judges to defend themselves. Lord Neuberger stood up to the former justice secretary before the House of Lords Constitution Committee, saying it was her duty to defend judges against press attacks.
Just two weeks ago, the Lord Chief Justice himself warned in his Lionel Cohen lecture about 'unprecedented' levels of attack against the judiciary 'by those who characterise [judicial] decisions as political'.
Civil liberties lawyers, however, will keep a close watch on Mr Lidington's moves. The father of four is, once again, not a lawyer, although he comes with a PhD in legal history from Sidney Sussex College, Cambridge.
While at the Foreign and Commonwealth Office in 2015 he stated his commitment to the rule of law in a short speech, warning about the precarious state of human rights in former Soviet republics.
However, the pro-Remain MP also voted to repeal the Human Rights Act, according to the parliamentary monitoring website TheyWorkForYou, and he has voted consistently in line with Tory policy on social issues.
In 2003, he voted to keep section 28, the provision in the Local Government Act 1988 which bans the promotion of homosexuality in schools.
He was also one of 128 Conservative MPs who voted against gay marriage in 2013, explaining later in a statement that marriage was not just 'mutual love and commitment but also for the procreation and care of children'.
'To alter that definition is a far more radical change than changing the minimum age of marriage or permitting a marriage to take place in a registry office,' he said at the time.
In the end the same-sex marriage act was passed by a 400/175 majority.
His voting record on access to justice, such as his support to legal cuts and the cap on success fees, will not endear him to lawyers at the more social end of the justice sector.
Those with an open mind however, will point out that, unlike Truss, he comes with 25 years' experience and that he has held key ministerial jobs, including Europe minister between 2010 and 2016.
Image: © Foreign & Commonwealth Affairs. 14 May 2010.  
Jean-Yves Gilg is editor-in-chief of Solicitors Journal