NEW BOOK: Just Time: A Journey Through Britain's Fractured Justice System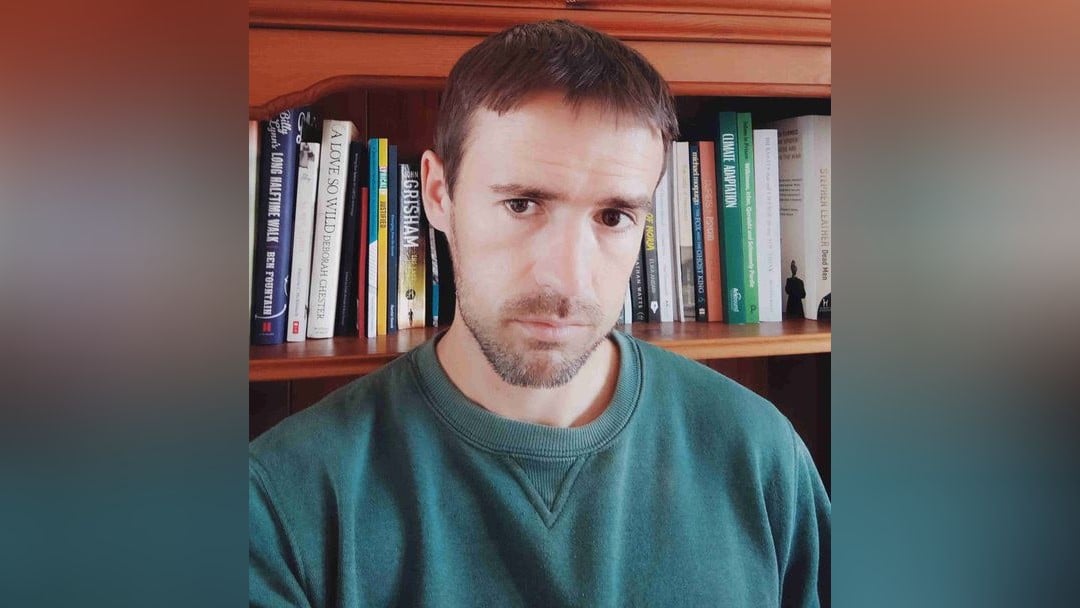 A revealing account of the reality of life behind bars in UK prisons examining the disparities and inconsistencies in our justice system – an eye-opening, moving and vitally important read.
"Charts, in entertaining detail, the ebb and flow of Stephen's passage through the turbulent waters of an imperfect criminal justice system. There are lessons in it for all of us." 
Eoin McLennan-Murray, President of the Prison Governors' Association
A real life account of more than six years spent in multiple prisons across Britain, examining every aspect of incarceration
Reveals widespread inequality, maladministration and corruption in the justice system
Details the experience of a 'litigant in person' (someone who conducts their own defence), taking proceedings before High Court judges.
In 2008 Stephen Jackley (a 21-year-old university student) was sentenced to 13 years for armed robbery and associated crimes. Dubbed by the press as a latter-day Robin Hood – but classified by the prison service a high escape-risk – Stephen served six-and-a-half years in UK prisons. While serving his sentence Stephen was diagnosed with Asperger's Syndrome and also completed an Open University degree.
After release, Stephen set up an award-winning social enterprise enabling people from disadvantaged backgrounds to fulfil their ambitions and make the most of their true potential. Now he tells his own story of life behind bars and reveals the many failings (and some successes) of the UK penal system …
In his candid and articulate memoir, Stephen shares his personal experience of life in prison: the intricacies of navigating prison politics, the disparity in sentences for similar crimes, suicide watch, fights, segregation, punishments, abuses of power by officials, depression, frustrations and anger, the food, the sanitary arrangements, the work, relationships with other inmates, trying to keep fit, the different prison officers and governors – and much, much more.
He says: These are not places built for reform, no matter how strongly some politicians protest. They are the universities of crime; the holding pens for society's rejects – a sorry excuse for punishment. There are better ways.
Against the backdrop of severe budget cuts, hastily enforced policies, rising rates of violence and suicide, Mental health issues and drug abuse, Stephen's book tells it how it really is for the 85,000 people currently incarcerated in British prisons. 
Stephen offers us is a frank, thoughtful and often shocking insight into the treatment of prisoners – as well as a discussions about remorse and guilt, the nature of punishment and the chances of rehabilitation in our prisons.
Author Stephen Jackley spent six-and-a-half years in numerous prisons around the UK, witnessing seismic shifts in a system that incarcerates 85,000 people each year. From the twilight years of Gordon Brown's Labour government, to the draconian policies ushered in by Tory Justice Minister Chris Grayling, he witnessed how prisons became a political playground for pandering towards an ever partisan press. Upon release, he went on to set up a social enterprise, receiving a commendation from then HRH Prince Charles and nominations for awards.
Author, Stephen Jackley was raised in Devon; lives and works in Glasgow; and was released from prison to a hostel in Bristol.
Stephen Jackley served time in 14 prisons across the UK:
HMP Hewell - Redditch, Worcestershire (awaiting trial & sentencing)
HMP Garth – near Leyland, Lancashire
HMP Gloucester – Gloucestershire (The prison closed in 2013 and now offers tours for the public)
HMP Parkhurst (now HMP Isle of Wight)  –  Isle of Wight (one of three prisons on the island and known as 'the Alcatraz of England')
HMP Winchester – Hampshire
HMP Wandsworth – London
HMP Dovegate (Dovegate Therapeutic Community) – Uttoxeter, Staffordshire
HMP Lowdham Grange – Lowdham, Nottinghamshire
HMP The Verne – Isle of Portland, Dorset (recently in the news as an Immigration Removal Centre)
HMP Dorchester – Dorchester, Dorset (the prison closed in 2014 and now offers guided tours and events)
HMP Guys Marsh – Shaftesbury, Dorset
HMP Pentonville – Islington, North London
HMP Coldingley –  Bisley, near Woking, Surrey
HMP Standford Hill – Eastchurch, Isle of Sheppey, Kent (an open prison).
Charities mentioned in the book include: 
• The Prince's Trust • Crisis • Suited and Booted • The Prisoner's Education Trust