Mental health: top of firms' resolutions in 2022?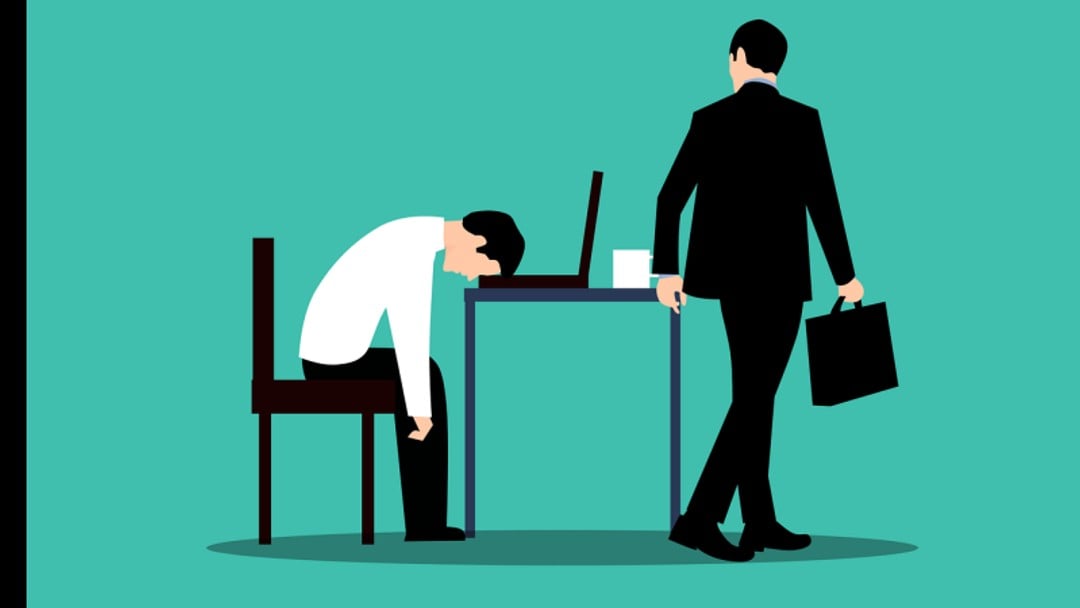 Marcin Durlak considers wellbeing resolutions that last beyond the New Year
The start of the year had the dubious honour of playing host to Blue Monday, recognised by some as the most depressing day of the year. Although relatable, there's nothing scientific about it.  The first month of the year can often be gloomy and was an important opportunity for firms to not only check-in with their own members of staff, but also to set some resolutions to ensure mental health is a priority and properly addressed beyond January – and throughout 2022.
Factors at play
Burnout, the so-called "Great Resignation" and rocketing competition for applicants (and soaring starting salaries) all means mental health is more of a focus than ever for firm leaders. But practically, what does that mean? And how do firms ensure policies aren't just paying lip service to supporting lawyers' mental health, but actually making a real difference to the culture and approach towards it?
This is certainly an issue that can't be ignored. Last year, the charity LawCare released its "Life in Law" survey of over 1,700 legal professionals in the UK. This survey revealed 69 per cent of the lawyers who responded had experienced mental ill-health, whether clinically or self-diagnosed, in the 12 months before completing the survey. Anxiety was the most common symptom, with 61 per cent experiencing this – and low mood (48 per cent), and depression (29 per cent) were also cited. However, just over half (57 per cent) of those who had experienced mental ill-health had not talked about it at work, over fears of the stigma and how it could impact their future career prospects.
Step one
This leads me onto the first resolution I'd recommend law firms look at for this year: ensuring they have a genuinely open and transparent culture, which encourages conversations about mental health. This is really the first barrier to overcome – and without this feeling of openness, any other steps to improve mental health in a firm could be rendered pointless. It can be difficult to address toxic or outdated working cultures, partly because it's difficult to face up to the problems or know how to address them. In these instances, leading from the top is essential. Ensuring management and senior partners are encouraged to not just start the conversation about mental health with team members, but share their own feelings, struggles and experiences, is vital to creating that all-important open culture.
What else?
Other initiatives such as a mental health policy, mental health first aiders and recognising important dates, such as World Mental Health Day, can also go a long way in signalling to team members you're open to the conversation and understand and value their mental health.
It's also important to actively think about how to boost wellbeing and create healthy working practices. After the last two years of the challenges brought by the pandemic and various lockdowns, we're all well-versed in the importance of the outdoors, exercise and taking downtime for boosting our mental health. However, when the calendar and inbox is full, it can be difficult to prioritise these activities. This is where a firm can help lawyers and members of staff create healthy habits. For example, ensuring meetings aren't scheduled back-to-back and lunch breaks are left clear.
Fitting in fun
Remembering the importance of fun and socialising is also important – for example, we have a social committee which runs a great variety of events, dinners and drinks. As a firm we're very inclusive and multicultural, so we make sure to factor this into our plans – we host monthly international themed lunches, for example. Over the lockdowns, we organised a range of sessions, including chocolate meditation and a "face gym" lesson over Zoom. These weren't just beneficial for mental health, but helped create important team bonding opportunities and promoted creative thinking too.
Going back to the LawCare survey, it revealed one of the most effective mental health measures a firm could take was introducing regular catch-ups or appraisals – a simple step which can make all the difference.
Prioritising mental health in 2022 is simple in a way for firms – many of the steps are straightforward and certainly don't require a big spend. However, it's important time is invested and the most effective measures are recognised and properly implemented. Only then will law firms start to see a workforce with a better outlook on their mental health and wellbeing.
Marcin Durlak is managing partner of IMD Corporate: imdcorporate.co.uk