Lebanese court dismisses procedural challenge to Marriott hotel dispute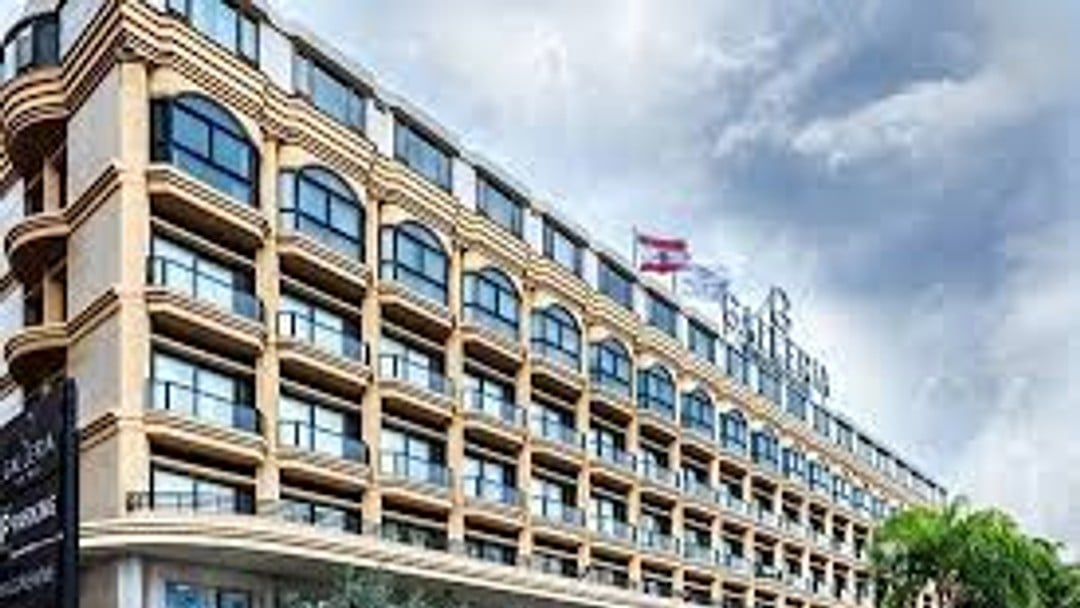 By Announcement
ICC Tribunal to decide in November the $120m reopening arbitration case against international hotel giant regarding facts of perjury committed in the previous arbitration
The claim of real estate investor Ziad Fakhri resulting from a dispute between Marriott International Inc. ("Marriott") and Jnah Development SAL ("old Jnah") will proceed against Sabih Masri, 3912 Shayah Holding SAL (90% owner of "new Jnah") and Jnah Development SAL ("new Jnah") following a judgment this month from the Court of First Instance in Beirut dismissing a procedural challenge to the claim.
The court dismissed all merits to the procedural challenge filed in June 2022 by George Nassib Aouad, which sought the recusal of arbitrator Dr. Rayanne Assaf, on the basis of a summons issued by the arbitrator to interrogate George Aouad regarding a First National Bank (FNB) account that was used by Marriott to allegedly influence testimony. The court found that the correct process was followed by Dr. Assaf and made no finding of impartiality, contrary to the claims made by George Nassib Aouad, purportedly representing "new Jnah". The Court also ruled against "new Jnah" to pay all legal costs.
George Nassib Aouad and other "new Jnah" board members as well as Rami Nimer (10% shareholder in "new Jnah" and Chairman of First National Bank) are also facing claims for breach of trust in relation to the Marriott dispute.
Commenting, Mr Ziad Fakhri said, "I'm pleased that the Lebanese Court has dismissed these meritless claims that sought to prevent me from establishing my right to damages in what has been a long-fought dispute with Marriott International Hotels and related individuals. I welcome the decision and look forward to closing this chapter which began with Marriott's breaches of contract and fraudulent activities, which started over 20 years ago."
Context
In November 2023, an ICC Tribunal in Paris will decide the reopening of an arbitration procedure for over $120 million brought by Jnah Development SAL, a real estate company incorporated in Lebanon, ("old Jnah") represented by Ziad Fakhri against Marriott International Hotels Inc.
This dispute dates back to 1999 and relates to Marriott's breaches of contract and mismanagement of the Beirut Marriott Hotel, a deluxe, first class, full service international hotel. The Beirut Marriott Hotel was owned by "old Jnah" / Mr Fakhri (through his shareholding in "old Jnah" at the time). This is the latest ICC arbitration in a series of disputes between "old Jnah" and Marriott, and seeks to revise awards on jurisdiction rendered against "old Jnah" in 2012 and 2019 (finding that Mr. Fakhri had no standing as the authorised representative of Jnah) contrary to the fact that Mr Fakhri is the rightful owner of the claims relating to the Marriott dispute, as agreed upon the sale of Jnah Development SAL ("old Jnah") in 2009.
Newly discovered evidence in 2021 unearthed the fact that an "irregular/alias" FNB bank account which did not belong to "new Jnah" was used by Marriott to channel an alleged bribe of $3.2 million to two witnesses, purportedly representing Jnah Development SAL, George Aouad and the company's Lebanese lawyer/ board member who also assisted the process to achieve the outcomes required by Marriott. The witnesses' testimonies against Mr Fakhri succeeded in fraudulently undermining Mr Fakhri's standing in front of the ICC Tribunals and other courts, resulting ultimately in those earlier awards. The case is expected to continue into 2024, seeking revisions to overturn those court decisions.
Alongside the commercial arbitration claim in Paris, a criminal complaint alleging fraud was filed in Beirut by Mr Fakhri. The complaint is levelled against Shayah Holding (the company set up by Sabih Al Masri, Chairman of Arab Bank, to purchase the shares of the Beirut Marriott Hotel owning company from Mr Fakhri and co-owners), the main partner at Price Waterhouse Coopers PWC, Rami Nimer (FNB chairman/general manager) and George Aouad in his personal capacity and his capacity as FNB board member). Specific complaints include threatening a court appointed expert charged with officially stamping of documents (to prevent tampering with original documents) relating to the diversion and laundering of $3.2 million allegedly paid by Marriott to bribe witnesses during the Jnah III arbitration.