Laytons ETL Global acquires London real estate firm Cannings Connolly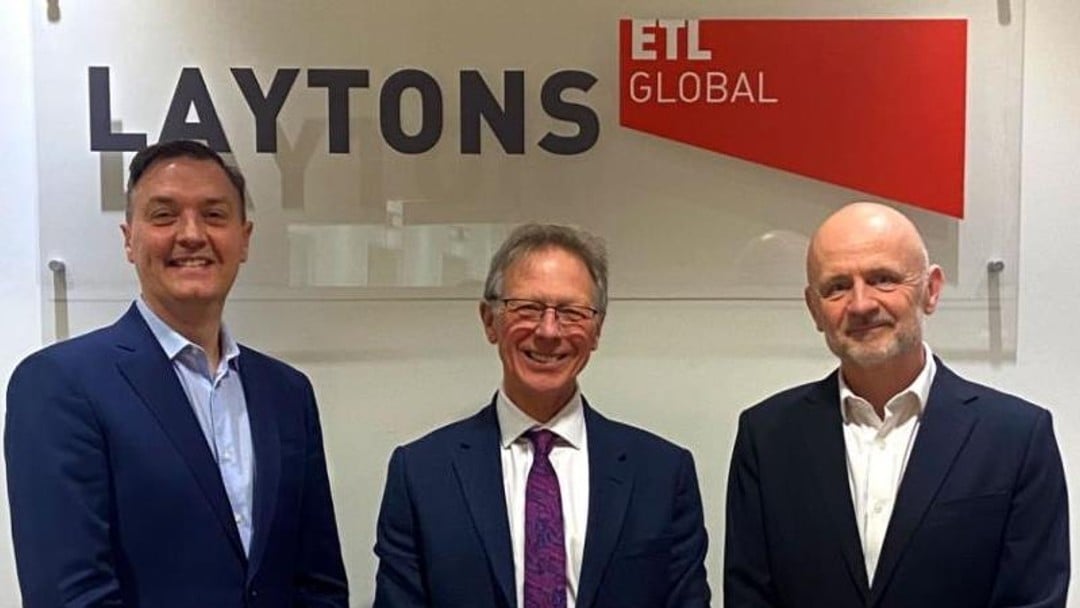 Laytons ETL Global has today (31 March) acquired London commercial law firm, Cannings Connolly. The acquisition will boost Laytons ETL's commercial real estate and construction offerings.
Cannings Connolly has particular strengths in commercial real estate, property litigation, construction litigation and planning litigation.
Cannings Connolly equity partners Simon Jones (pictured, left) and Guy Bate (pictured, right) have joined Laytons ETL as partners. The firm will relocate from its offices on Carter Lane to Laytons ETL's Old Broad Street headquarters.
John Abbott (pictured, centre), Laytons ETL's managing partner, commented: "Welcoming Cannings Connolly adds valuable new strings to our bow. The addition of construction and planning litigation services fulfils a strategic aim and provides a further boost to our thriving commercial real estate and property litigation practices.
"This acquisition is our first since joining the ETL Global network last spring. It is the first step in a growth plan on which we are embarking as we take full advantage of being part of a worldwide professional services group."
Jones said: "Laytons ETL is a great cultural fit for us, and the firm's breadth and depth of expertise means we will now be able to offer our clients an even wider range of legal services.
"Gaining access to the wider ETL Global network will also open up new opportunities for many of our clients, providing them with the potential to access joined-up advice on international matters, delivered collaboratively by members of the same professional family.
"Likewise, we also look forward to working with Laytons ETL's many partner firms and to helping their clients achieve the results they need in the UK market."