Lawyers' liability claims: The current outlook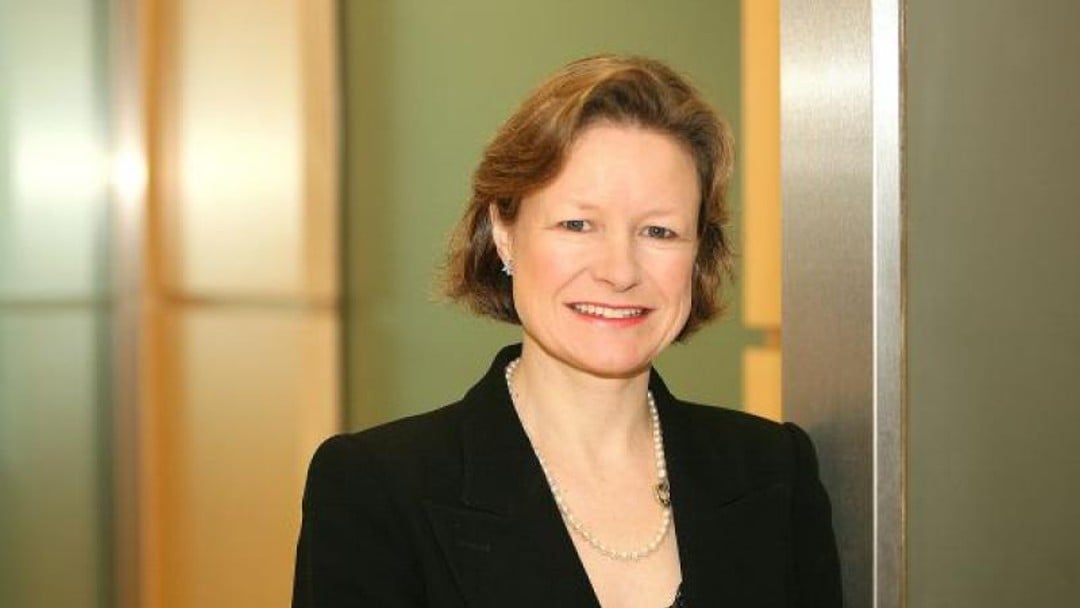 Sarah Clover and Rupert Webber consider trends in claims against solicitors over the past year, particularly the increase in their size and severity
The good news for lawyers is that the volume of claims against firms continues to decline. The relative economic calm of recent times is likely to be a reason for this. Claims arising from the last financial crisis of 2008 to 2010 have now largely concluded or become time barred. The Jackson reforms to litigation costs and funding, and the recent increase in court fees, may also be deterring litigation generally, including claims against lawyers.
Not all the trends are positive, however.
The size and severity of professional negligence claims appears to be increasing. We are also seeing again some of the behaviours in the residential property market which contributed to the last spate of lender claims: rapid price increases; significant lender appetite, including willingness to lend at high loan-to-value ratios; and interest rates which many take the view can only go up. Against this backdrop, a fall in the property market, perhaps in the event of Brexit, could see a resurgence of this type of claim.
We set out below some of the particular types of claim we are seeing.
International work
As firms continue to expand into new and relatively uncharted territories, work with an international or cross-border element has proven to be an ongoing source of claims.
In Various claimants v Giambrone & Law (a firm) [2015] EWHC 1946 (QB), an Italian lawyer was found to have owed a duty to advise his British and Irish investor clients of the need for enhanced due diligence in relation to proposed 'off-plan' property purchases in Calabria, given the alleged involvement of organised crime in the construction industry in that region. In Italy, such advice might not have been thought necessary; in England, however, the court decided that it was. As this case illustrates, lawyers operating outside their 'home' jurisdiction may sometimes fail to appreciate differences in the understanding of clients in different jurisdictions.
Jurisdiction and choice of law issues may also be the source of claims. An alleged failure to advise on the appropriate jurisdiction and choice of law clause in an international employment contract gave rise to a claim in Wright v Lewis Silkin LLP [2015] EWHC 1897 (QB). A former EY Moscow CFO had also, according to press reports, made a similar claim against his own lawyers.
Conduct of litigation
The conduct of litigation is frequently the source of professional negligence claims. Unhappy clients who have lost their dispute will often allege that their legal advisers were negligent. Such claims are usually complex: to assess the effect of the alleged negligence, the court will need to understand the merits of the underlying claim, and that can lead to the original claim being, in effect, re-fought.
We have recently seen significant numbers of claims relating to the alleged under-settlement of personal injury cases (including industrial disease) and matrimonial cases (in particular relating to pension-sharing orders). A large number of these claims are being sourced by claims management companies that advertise widely.
Many predicted that the decision in Mitchell v News Group Newspapers [2013] EWCA Civ 1537, which appeared to confirm that the courts would be taking a more draconian approach to procedural breaches, would lead to a rise in claims against lawyers. However, so far at least, we have not seen this. This may be due to a combination of lawyers acting in a cautious manner following Mitchell, and the subsequent softening of the judicial approach in later decisions such as Denton v TH White Ltd [2014] EWCA Civ 906.
Tax advice
Tax advice has come under the spotlight of the media and regulators once again - together with the issue of data security - in light of the Panama Papers leak. It also continues to be a major source of professional negligence claims.
Many of the claims we see relate to historic tax advice, from the 2000s or earlier, rather than recent advice. The government 'crackdown' on large-scale tax avoidance schemes may be one reason for this; another might be that clients will often wait until a dispute with HMRC has finally been determined, which can take many years, before considering a claim against their advisers. It remains to be seen, for example, what impact the Supreme Court's recent ruling in favour of HMRC in the Eclipse 35 film partnership scheme litigation will have in terms of knock-on claims.
We are also currently seeing a spate of disappointed beneficiary claims relating to inheritance tax advice and estate planning.
Pensions schemes
Pensions is another area, like tax, where the sheer rate of change continues to give rise to the potential for claims.
Many claims have arisen out of the implementation of amendments to pension scheme rules. For a number of years, amendments equalising the normal retirement ages of men and women, following the decision of the European Court of Justice in C-262/88 Barber v Guardian Royal Exchange, gave rise to large numbers of claims. We continue to see some claims relating
to Barber, alongside other issues with the implementation of amendments to and consolidation of pension scheme rules.
Frauds, imposters, and sham firms
Solicitors are a prime target for fraudsters. A prevalent scam continues to be the so-called 'Friday fraud', which occurs on the day when most conveyancing transactions complete. Fraudsters will also seek to impersonate the seller, or the seller's solicitors, with the aim of deceiving a firm into paying completion monies to them. The methods they use are increasingly sophisticated - for example, cloning websites and letterheads.
Such frauds may give rise to claims against solicitors' firms, even where they are the victims of deceit. The recent case of Purrunsing v A'Court & Co (a firm) and another [2016] EWHC 789 (Ch) illustrates this. An imposter pretended to be an owner of a property in Wimbledon and instructed a solicitors' firm to sell it. A sale was negotiated, and the purchase monies were transferred to the imposter before the fraud was detected. Both the buyer's solicitors and the solicitors acting for the imposter, who appeared to have been unaware of the fraud, were liable in breach of trust to the buyer, as both failed to investigate, or warn the buyer about, several suspicious 'red flags'.
These types of fraud can also give rise to regulatory issues. If money is lost due to a scam, then the firm may be in breach of the Solicitors Regulation Authority (SRA) Accounts Rules. These may require the firm to reinstate the missing monies immediately.
Regulatory investigations
A recent trend is an increase in parallel civil and regulatory action. Part of this is due to the SRA becoming more proactive. Claimants are also approaching the regulator as a litigation tactic, often in the hope of obtaining documents or eliciting admissions.
It is often not possible to obtain a stay in the regulatory investigation while the civil claim is on foot, and vice versa. This creates problems. A key issue is the risk that documents created in the regulatory action may be disclosable in the civil proceedings. However, firms have been helped recently by Property Alliance Group Ltd v Royal Bank of Scotland [2015] EWHC 1557 (Ch), where the court confirmed that communications genuinely aimed at a settlement with a regulator can be withheld from disclosure in civil proceedings. The decision, though, also serves as a warning: Royal Bank of Scotland ultimately lost its right to rely on privilege relating to its communications with its regulator because it had put the terms of its settlement with the Financial Conduct Authority (FCA) in issue in the civil proceedings by relying on the absence of any finding of misconduct by the FCA.
We are also seeing an increase in references to the Legal Ombudsman, often in tandem with the beginning of a civil claim. Claimants also sometimes attempt to use subject access requests under section 7 of the Data Protection Act 1998 to obtain information to use in a negligence claim.
Conclusion
While the number of claims may be down on previous years, there is no shortage of issues causing claims against law firms.
Finally, a word about regulation. This is also an interesting time for regulation of the legal profession. The SRA's consultation on a new handbook has just been published and this proposes a significantly shortened rulebook which jettisons much of the current non-mandatory guidance. The government's consultation on the structure of the regulatory framework, including further separation of representative and regulatory bodies, is also expected shortly. SJ
Sarah Clover, pictured, is a partner and Rupert Webber an associate at Clyde & Co