Lawyers for life: James Beatton on managing Cripps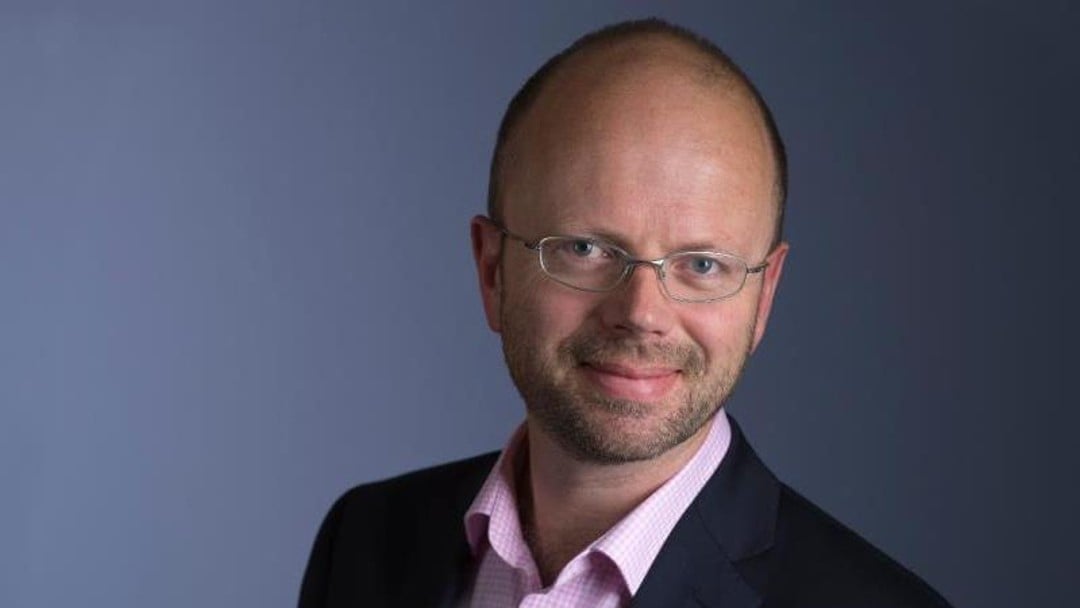 This issue, Chaynee Hodgetts interviews Cripps partner and head of corporate, James Beatton
This issue, we speak to James Beatton, partner and Head of Corporate at Cripps. Beatton will succeed Gavin Tyler as Managing Partner of the firm in May 2023. He is a partner is the corporate transactions team and the head of the corporate division, working with businesses to help them achieve their growth strategies – and has more than 25 years' experience of working with businesses in London and the South East on a full range of corporate and advisory matters.
CH: Thank you for making time to speak with us. Please tell us about yourself - what is your current role?
JB: At the moment, I head up our Corporate Group, but from next May, I will be the firm's new Managing Partner following the retirement of Gavin Tyler.
CH: What does your firm do? What does your firm or company do differently?
JB: Cripps is a full-service law firm, providing an integrated offering, serving businesses, real estate investors and developers and private clients. As lawyers for business and life, we advise clients across our practice areas on both business and personal matters. We put our clients at the heart of what we do.
However, we don't just do the right thing by our clients, we're committed to doing it the right way. It's important for us to make a lasting difference for our clients, people, communities and planet. This ethos underpins all we do – whether that's supporting our people to take time out to volunteer on community projects, or implementing the steps needed to achieve our net zero target.
CH: Which qualifications led you to the role you're in today?
JB: I'm not sure about qualifications, but I've always enjoyed working with people, building teams and strong, long-lasting relationships with clients – helping them achieve their strategies and growth ambitions.
CH: How did your career path unfold?
JB: I qualified at a smaller Kent-based firm before moving to Cripps in 2000. In 2004, I was part of a group of people who set up a dedicated corporate law firm. After 10 years we merged that firm back with Cripps – and here I am!
CH: What do you enjoy most about what you do?  
JB: The people at Cripps and the clients we work with. Helping our people achieve their personal ambitions within a supportive but challenging environment and our clients achieve their goals is hugely motivating.
CH: What do you find most challenging about what you do?
JB: Staying on top on my inbox and switching off.
CH: What is a typical working day like for you?  
JB: I typically start at about 8am and finish at about 7pm. Each day brings a different set of challenges and I love that variety in what I do.
CH: Are you involved in any charitable or pro bono work?
JB: Alongside a number of my colleagues, I took part in the recent South Coast Challenge on the South Downs Way. Our Cripps team raised in excess of £4k for Cancer Research.
CH: Where do you see your firm heading in the next few years?
JB: We are excited about the future and we have some ambitious plans – watch this space! Our overarching aim is for Cripps to be considered as the pre-eminent legal services business in the South, driven by high-achievers working together to make a real difference to the lives and businesses of others.
CH: What are the latest developments in your firm currently?
JB: There is lots going on as you would expect. Two highlights are the installation of EV charging points in our car park and the arrival of our first beehive. No honey just yet though!
CH: What are the main projects you are working on at the moment?
JB: The M&A market remains, at least for now, strong for us and my current projects are a combination of acquisitions and sales for new and longstanding clients of Cripps.
CH: Which things would you most like to change in your sector?
JB: Technology is driving huge changes in our sector and there are great opportunities for those who are ready to take advantage of that and embrace the changes necessary to deliver legal services in a way that truly delivers our clients with what they need.
CH: What would your advice be to new starters in your firm or role?
JB: Be curious, be open not closed in your thinking, engage with and build relationships with as many people as you can. Work hard but always find time to have fun!
CH: What one thing do you wish you'd known before now?
JB: The winning numbers for last week's lottery.
CH: What do you do to ensure work-life balance when you're not working?
JB: My family make it pretty clear when the work boundary moves too far in the wrong direction.
James Beatton, partner and head of corporate at Cripps. was interviewed by Chaynee Hodgetts, our features & opinion editor and barrister with Libertas Chambers: cripps.co.uk/people/james-beatton