Kingsley Napley files appeal for female Afghan judge denied leave to enter the UK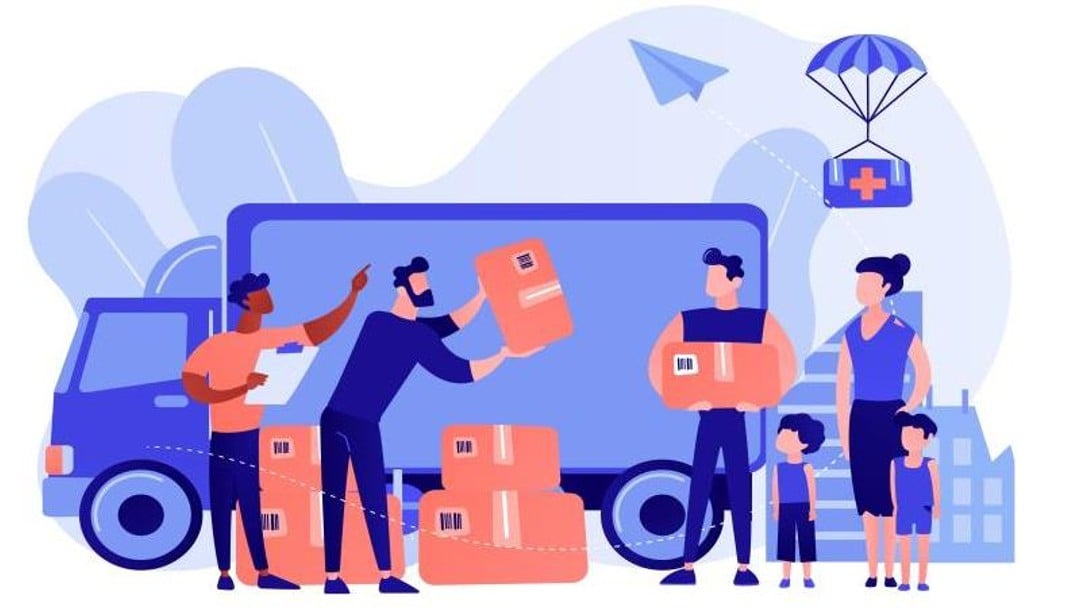 The Afghan judge has been left in a gravely vulnerable position
Kingsley Napley's immigration team has filed the first appeal by a member of the former Afghan judiciary at the Immigration Tribunal.
The appeal, made on behalf of client 'Y' and her son, has been made after they were denied leave to enter the UK by the government, which denied them the opportunity to live with British and settled family members in the UK.
Y met the eligibility criteria for resettlement in the UK during the initial evacuation but, probably due to administrative error, was not called forward under Operation Pitting. She is one of a group of former Afghan judges who seek permission to settle here following the Taliban regime change.
Y had a highly successful career in the Afghan judiciary spanning two decades and held senior positions in the Criminal Court system, among others. She adjudicated cases involving crimes such as murder, kidnapping, violence against women, rape, terrorism offences and conspiring against the Afghan government.
The Afghan judge has been left in a gravely vulnerable position since the return of the Taliban regime in Afghanistan, having presided over various security cases in which Taliban members, their affiliates and sympathisers were sentenced. Freed from prison following the Western withdrawal, they now hold official positions in the new Taliban government.
After an attack on her home in Kabul and the assassination of several former colleagues, Y fled Afghanistan and, thanks to the goodwill of a stranger, is currently hiding in Pakistan. She and her son are seeking formal leave to enter the UK to be reunited with her British family members and others, including her nephew who works in the UK as a civil servant.
Kingsley Napley, together with Jenner & Block London, and counsel Helen Foot of Garden Court Chambers, are acting on a pro bono basis for Y and her son. Kingsley Napley submitted applications on their clients' behalf in November 2021. Arguments were made under Article 8 of the ECHR (the right to respect for private and family life) and compelling compassionate reasons were given for granting leave outside the rules; notably the risk of serious harm from the Taliban. However, in August, the Home Office finally notified Kingsley Napley that their clients' applications had been rejected, leading to this appeal.
Kingsley Napley immigration solicitor Oliver Oldman commented: "If any case should be granted on compassionate grounds, it is this one.
"Our client is in constant fear she will be discovered and deported back to Afghanistan where she and her son's personal safety is at risk. She has close family here who want to look after her, notably at no cost to the British tax payer".
He added: "The UK Government has a moral duty to permit our clients safe passage, given the chaotic withdrawal from Afghanistan and this judge's life-long commitment to protecting the rights of women and children as well as the rule of law and upholding democratic values in Afghanistan. On the one hand Britain seeks to spread a message of decency and respect for women, yet on the other refuses to uphold these values for those in greatest need.
"Throughout the last year, the Government has said those seeking protection in the UK should utilise safe and legal routes. Here we have two applicants, fleeing the most acute danger in Afghanistan, who have tried through these supposed legal routes to reach safety in the UK and join their family. They are faced not only with significant delays but have ultimately been refused in decisions which specifically confirm "there is no provision within our Immigration Rules for someone to be allowed to travel to the UK to seek asylum or temporary refuge."
He said: "A clearer elucidation of the false narrative surrounding safe and legal routes would be hard to find. Y and her son are now faced with a further lengthy wait as their case makes its way through the appeal system, all while their position and safety remains incredibly precarious."
Oldman highlighted that foreign secretary, minister for women and equalities and PM candidate, Liz Truss, is on record as saying: "These brave people have been defending rights and freedoms of women in Afghanistan. The UK is a fierce champion of freedom and the rule of law, and ending violence suffered by women around the world is a personal priority for me. We will continue to do all we can to help at-risk Afghans leave the country."
PM candidate Rishi Sunak's leading supporter and current Deputy PM, Dominic Raab, has said of others seeking leave to enter Britain from Afghanistan: "We stand by our commitment to support those who have worked for us, and to take all remaining eligible cases. Securing their safe passage out of the country is an immediate priority."
Kingsley Napley has said it therefore hopes whomever becomes prime Minister recognises the humanitarian grounds for swiftly reviewing existing procedures at the Home Office in order to bring an end to Y and her son's plight - and that of dozens of others in their wake.
Oldman added: "Y and her son's applications have taken far too long and the process has proven to be highly frustrating. We will call upon the Immigration Tribunal to review their case as a matter of urgency. Vulnerable former members of the Afghan judiciary surely deserve a safe haven in the UK, particularly when they have British and settled family living in Britain."