Kingsley Napley: adding values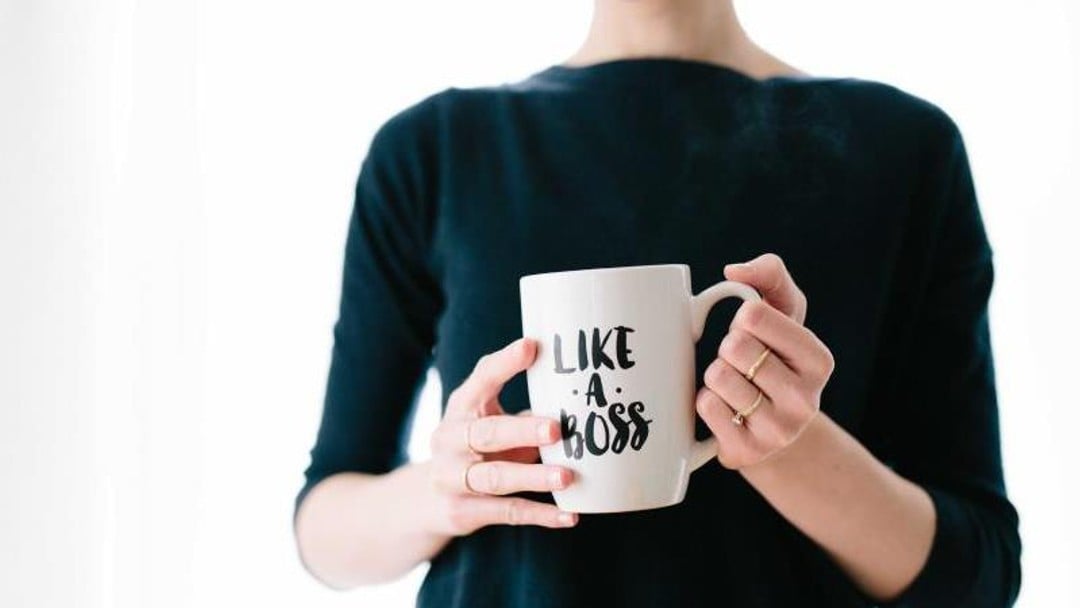 Kingsley Napley managing partner, Linda Woolley, tells Rachel Rothwell how she grew the firm using a values-driven approach
Kingsley Napley is not your typical law firm. Founded in 1937 by litigator Sir David Napley and property lawyer Sidney Kingsley, the firm has a high-profile, celebrity client base – recently acting for Rebekah Vardy in the 'Wagatha Christie' libel case, for example.
It is best known for its full-service criminal law practice; but perhaps unusually for a firm with such a strong reputation in criminal law, it also has a buoyant business law practice, serving entrepreneurial clients. It's also a great place to work – having been ranked top law firm in the Sunday Times list of Best Companies to Work For, for the past four years on the trot.   
Presiding over these achievements is Linda Woolley, who has been sole managing partner of Kingsley Napley since 2007. Woolley qualified at the firm in 1992 aged 30, and practised criminal law. By 1998 she had made partner, and by 2004 was one of three managing partners. In 2007, she became sole managing partner under a more streamlined management structure, with the two other managing partners preferring to focus their energy on fee-earning. Since then, Woolley has grown the firm's income by 180 per cent; with turnover approaching £50m last year. The firm's ranks have swelled to 203 qualified lawyers, including 69 partners.
How has she achieved this growth? "Criminal litigation is what we're best known for, and we didn't want to lose that," says Woolley. "So we've used that profile to grow other areas. Our litigation practice has grown into family, clinical negligence and employment, which have become practice areas in their own right.
"In the criminal law practice, regulatory work grew to the point where we could hive off the regulatory team to become a separate team within the firm."
The regulatory workstream has grown from acting for regulators such as the Health and Care Professions Council in a prosecution role, to defending professionals in regulated sectors. "We also brought in a public lawyer from government – who has a completely different perspective," adds Woolley. "We do judicial review, public inquiries. That has developed into a new practice area, branching out of criminal."
On the business side, the firm worked hard on expanding its entrepreneurial client base; and this in turn led to a growing private client team. "It's always harder to grow the areas where you're less well-known, but we persevered. Company/commercial is the area where we've seen the most growth," reports Woolley.
Meanwhile the success of the clinical negligence practice, which often acts for young people with cerebral palsy claims, has led to the development of a specialist Court of Protection team, to look after the future needs of clients once what are often significant compensation sums have been awarded.
Guiding principles
Under Woolley's leadership, in 2008/9, Kingsley Napley established its four key values of teamwork, respect, integrity and fairness. "Once you've got these, they're a really good way to help you make decisions," remarks Woolley.
How are these values reflected in her decision making? Woolley cites the example of access to the firm's financial information. As a junior lawyer, she could never understand why the partners didn't share the firm's accounting figures more widely. "I took the view that we should share all the information unless there's a reason not to. After all, all our people are able to treat client information confidentially, so why can't we be more open about our own information?" she recalls.
The firm now publishes a monthly financial update for staff, and goes through its financial results in detail on an annual basis, explaining what it hopes to achieve in the coming year.
Does this openness extend to publishing partner and staff salaries? "No," she replies, "because that's not my confidence to share". But staff can see the average profits per equity partner figures, before these have been adjusted for individual performance.  
More broadly, Woolley places a high value on open communication. "If I've got bad news to give, I'll be open about it," she insists. That builds up trust, she adds.
Gaining respect
Kingsley Napley is a firm that prides itself on a friendly and welcoming atmosphere. But that doesn't happen by accident. Woolley is determined that everyone in the firm is treated with respect; and that's something that she spells out to new partners joining the firm.
She explains: "As a law firm, we do have a hierarchy. But I design it so that if you come to our reception, you wouldn't be able to work out who was higher in the hierarchy – it's the idea of respect for each other. Everyone has a value as a person.
"I interview all the partners before they come in, and I explain this. We've had examples of people joining the firm and not being as nice to the receptionists as they are to me… If you compare us with other law firms, it's a very friendly, non-hierarchical place. Everyone calls each other by their first names as long as you know them. We're very people centred."
She adds: "I do believe that if you get the people right, then everything else flows from that. The right people drive great clients, and the fees then follow."
That ethos also flows through when staff experience a crisis in their personal lives, and need support such as extended leave. "[As a managing partner] you are able to do something that really supports someone in their life. In 99 per cent of cases, it's also the best business decision, because when you behave like that, I hope that they will be equally committed to the firm when they can be. We're a big enough firm to be able to [support people]. We're a very human firm."
Sometimes there are more difficult conversations to be had, however – for example, when someone needs to be shown the door because they've been a bully. "Bullying is a very difficult area, because some of it is in the eye of the bullied person. One person's bullying is another person's banter or repartee," notes Woolley.
But even senior people must be seen to behave in a way that's consistent with the firm's values: "Sometimes people will say you can't manage without them, but guess what? You do. If you're saying, these are our values, and there are senior people who don't behave according to these, you might as well not be saying it. It's about being true to your values," she asserts.
She adds: "It's difficult, but what helps is if you feel you know it's the right thing to do. That's where having a set of values is helpful in making the decision."
Remote control
When the covid-19 pandemic struck, the firm's strong focus on its staff came to the fore. As it switched to remote working, staff were given £200 to choose from a basket of kit, to facilitate working from home. Woolley communicated with staff in a daily email during the first lockdown, which has now become a weekly update; and her reputation as a trustworthy communicator certainly helped when she spoke to those members of staff who were briefly put on furlough or asked to work part time.
"I was able to explain that it was about job preservation, not a stepping stone to redundancy", Woolley recalls. The firm managed not to make anyone redundant due to the pandemic.
The lawyer was also open about her own struggles during lockdown. "I said it was okay to have unproductive days; a lot of us felt the days were drifting into each other, and we mustn't worry about our over-developed guilt complexes. People thought, if she can feel demoralised, it's okay for me to admit that as well," explains Woolley.
When it came to raising spirits, the firm was very pro-active. It held sporting fundraisers for charity which doubled as staff bonding activities; it hosted numerous video-based social activities; and it helped staff who lived nearby to meet for local walks through a postcode-matching initiative.
Agile approach
How will the experiences of lockdown affect how the firm's staff work in future? Like most practices, Kingsley Napley has surveyed staff, and concluded that a hybrid model combining remote and office working will be the best way forward. "In the survey, 90 per cent of our staff said they wanted to work two or three days a week in the office," reports Woolley.
"We've said that we'd like people to work two or three days on average in the office, but we're not going to prescribe how to do it, as long as people are fulfilling their role," she explains. "That includes their supervision duties, and keeping the culture of the team, as well as the firm.
"We've also told people that their clients are likely to want to see them from time to time. But it is principle based, rather than prescriptive."
How will the firm ensure team cohesion? "A team leader can say to their team, it's important that we keep the culture of our team, so come in for a team meeting every third Wednesday of the month, for example," says Woolley.
In 2018, Kingsley Napley committed to a lease on a new building, at 20 Bonhill in the Shoreditch area of London, with a move date set for July 2021. The firm will vacate its current premises, which are in three separate buildings in nearby Clerkenwell.
Kingsley Napley has been involved in the design of the new office, ensuring that it was constructed with as few internal walls as possible, to keep the space flexible and open plan. Following a staff vote, the new coffee shop was named 'Lenny's', after the firm's recently retired outdoor clerk, who joined in 1976 and was its first Black employee.
The space has plenty of collaborative areas, working pods, two silent libraries, and 'digitally enhanced' client meeting areas. With the same square footage as the previous office space, there's room to accommodate the entire workforce at once, in the open plan areas. "People can come in every day if they want to, but it's activity-based working, rather than everyone having their own desks," says Woolley.
Future plans
Going forward, the firm is looking to continue to grow mostly organically, focusing particularly on some of its non-contentious areas such as real estate, corporate and commercial and private client, to balance its traditional strengths in crime and litigation. "But there's no desire to grow at the expense of our culture, reputation, or the quality of what we offer clients," Woolley stresses.
The firm is also keen to continue the progress it's been making in terms of diversity and inclusion. More than half of its partners are women, and it's seeking to become more inclusive for those from ethnic minority backgrounds, and people who haven't had a 'privileged' route to the law.
With this in mind, Kingsley Napley has been working with RARE recruitment since 2019 to broaden its recruitment base, by using contextual recruitment software that identifies candidate potential as a selection tool. As a result, half of training contracts for September 2021 were awarded to individuals from ethnic minorities.
Words of wisdom
What advice would Woolley give to other law firm managers? Firstly, "listen a lot", she says. Secondly, be decisive – sometimes "making a bad decision is better than not making a decision at all". Don't fail to deal with an issue because the person in question is due to retire in the next five years, for example.
Thirdly, treating people equally is essential: "Successful firms treat their professional support managers as being on a par with lawyers in terms of their contribution to the business," Woolley insists. Fourthly, if you do make mistakes, "don't get too down about it".
And Woolley's final tip: "It can be a good thing to be nice and kind". No wonder Kingsley Napley is such a popular place to work.
Rachel Rothwell is a freelance journalist