Keep on moving? Continuous learning for resilience and growth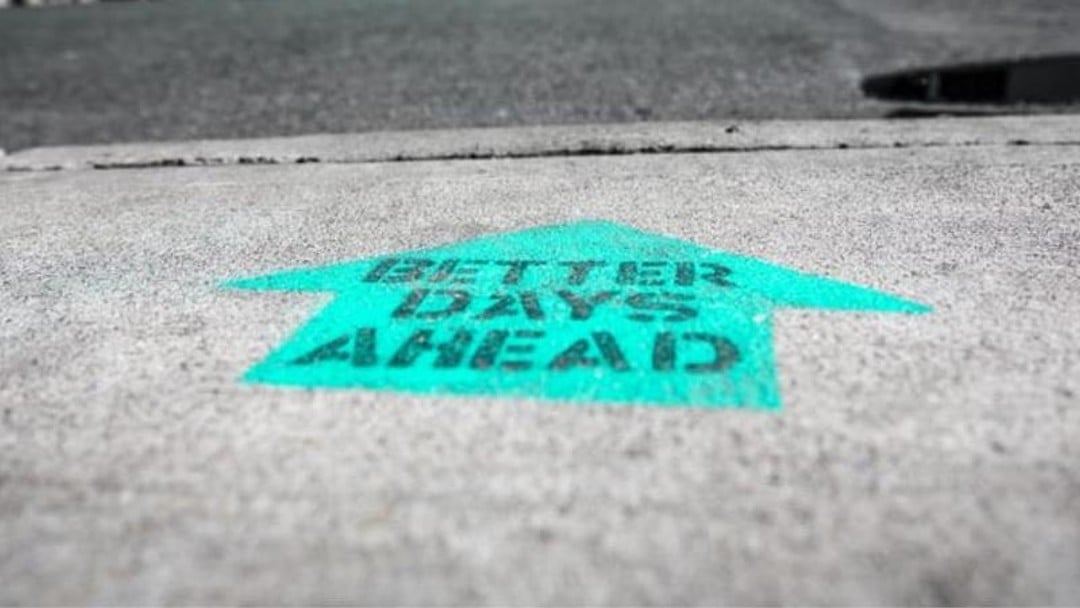 Pete Riddleston explores the advantages of life-based learning at work
The pandemic has driven transformation in the workplace, accelerating existing plans and encouraging new approaches. In terms of learning and development, I feel excited at the outcomes we are seeing, as I believe that, by embracing change, we have created something that is helping us think differently and become more learner-focussed. I see real opportunities for people development, with learning at the core of employee engagement, but there are challenges in achieving this – most importantly, those created by hybrid working environments.
Continuous learning that responds as we encounter new ideas or navigate digital transformation should be at the heart of a firm's business strategy. Learning is not simply a function – it is fundamental to business success.
This is not just about the pandemic, as Nicola Jones of Athena Professional, one of our delivery partners, comments: "Having a culture which values the sharing of ideas and embraces disruption as a source of possibility is essential as the legal sector continues to morph.
"Learning must be part of daily life because the pace of change is so intense. Equipping and supporting our people in this makes sense for business performance, retention, engagement and, crucially, it is essential if innovation is to become mainstream."
But we have a dilemma when it comes to remote working and learning, as it is harder to lead, supervise, listen and share when people are not working side by side.
We have seen a real hunger for learning among our network since the first lockdown, whether looking to grow their toolkit to tackle the fast-changing landscape or to share experiences with others. On the cusp of another seismic shift, as we transition from the predominantly remote working of lockdown towards a hybrid working model for most, I sense a real opportunity for law firms who encourage an appetite for continuous learning, with a holistic business culture that supports this.
Agree the meaning and change together
We have come a long way since the transactional approach of tick-box, hours-based CPD, but some habits persist, and simply booking staff onto a few courses is not the path to a learning culture. Rather, development should be an interactive process which enables people to tap into their natural curiosity and interests, to explore learning that is relevant to both their professional role and the needs of the firm.
As Sophie Gould, head of learning & development at Flex Legal, said during a recent workshop panel for our younger members: "Lawyers need to own their personal and professional development at an individual level, but goals must be linked to the firm's objectives and those of line managers."  
That's reinforced by Jones, who comments: "Line managers are crucial, and must be invested in creating change and able to challenge and support" – adding: "Learning does not happen in a training session or over lunch, it is about how new ideas are transferred into daily practice. Teaching someone to be capable is just part of the story; it is only when they are motivated and able to deploy their new skills that their behaviour will change."
And, in a complex and fast-moving world, with flatter organisational structures, a top-down approach is less effective than genuine, two-way conversations between leaders and their teams. "It's essential to understand how change is landing, and to adapt your approach accordingly," says Chris Sweetman, development consultant and coach with Sweetman & Partners, who developed our latest Management Essentials programme for new and aspiring partners and managers.  "It's about doing change with, not to, colleagues."
Blending into the new environment
One major change all firms have had to embrace during the pandemic is the wholesale switch to digital. Chameleon-like, all our learning experiences have had to transform since doors closed on live events.
We recognised we would have to act quickly to take our programme online. Access to learning, with most courses free of charge, is one of the benefits of membership for more than 4,000 staff across our network, so 'wait and see' wasn't an option, and the results have convinced me virtual delivery is a vital part of the future.
There was a surge in requests in the early days of the pandemic, when learning needs were changing overnight – how to work successfully in a remote setting; how to maintain wellbeing; how to manage the tsunami of risk management issues; or tactics for effective business development in a wholly online environment.
Online delivery meant we were able to be more responsive to these demands, moving from idea to delivery in under two weeks, where lead times for physical events would typically be months. Satisfying learning demand in this way saw us double the number of courses, with increased levels of engagement across the board.
Accessibility has been key to this, with most of our courses delivered live, but also available on demand, and no travel expenses or days out of the office, which benefits delegates and their firms. Providers across the sector are following this path, although it is important to seek out courses intentionally designed for online delivery and blended learning experiences, not face to face sessions recycled as webinars.
Firms of every size will see advantages in virtual learning, but there is still a place for the physical classroom when it comes to highly interactive workshops, where the opportunity to practise skills or strategies in person is central to learning outcomes, together with sharing of knowledge and experience.
Explore the benefits of virtual knowledge sharing
Such knowledge sharing is consistently ranked highly by our members and is a feature of all our network events, whether our flagship annual conference, where our firms' leaders hear international thinkers explore leading edge business topics, or workshops for junior team members.  
And while we look forward to staging the conference once more next year, and other in person events, in the meantime we had to address the sharing gap We tackled this through a series of regular online discussion forums – each one covering a discrete group, such as our law firm leaders, risk management, AML, HR or marketing. We also introduced learning lunches for junior lawyers including breakout groups, to encourage exchange of ideas, such as mindful use of tech.
This sort of sharing experience helps explore issues, get a new perspective on a problem or evaluate a strategy or approach. Firms who do not have access to such opportunities may be able to create similar experiences within their firm, across teams, or by linking up with a similar sized firm in another area, or from another discipline such as accountancy.
Maximise time at the water cooler
The biggest development issue most firms will be facing is around day-to-day learning on the job.
The expectation, in our network at least, is that almost all firms will be looking at a hybrid working model. But learning by osmosis requires that you be with other people, and this creates an inherent tension. It was one of the first concerns raised during our online discussion calls in the early days of lockdown. It has also made things difficult for new starters and trainees moving seats, unable to meet their colleagues or integrate into their teams as they would in the office. It's not an easy one, but must be tackled.
One of the things we can do is reframe the workplace. With focused work undertaken at home, this releases us to use the physical workplace as a social and collaborative place, where firms can maximise learning through social opportunities.
Alongside, we must continually review and improve the way we work virtually, so everyone benefits from as much interaction as possible. Simple changes, such as having an open diary system can help, so junior team members can see what is coming up and ask to take part in online meetings. Equally, managers need to look for opportunities to involve them, with advance warning for preparation to maximise the learning experience.
Build humans, not technicians
When it comes to learning experiences, both established lawyers and trainees may focus on their technical legal skills, but personal skills are equally important, whether to be a great communicator, or to manage and motivate oneself.
It's a view expressed succinctly by Jones: "While technical legal skills are essential, these are a baseline level of competence and it is essential to have clear goals and build other skills on top. Human skills are vital regardless of the area of law in which you practice."
Indeed, faced with the digital transformation potential of artificial intelligence, such skills have never been more important, and the differentiator in client delivery that we cannot afford to ignore. Firms that establish a learning culture, where individuals appreciate the importance of a broad range of skills and behaviours, recognising that they support the ongoing success of the business, will have a clear advantage.
Encouragingly, when we asked young lawyers at a recent workshop to identify what skills they needed to develop, they said they needed to strengthen communication skills if they were not in the same room as their line managers.They also reported that they felt remote working had helped their problem-solving skills, as they were more likely to look at ways of solving issues themselves, while waiting for an opportunity to discuss with their supervisor.
Prioritise commercial and management skills
The other vital skillset for lawyers centres on commercial, financial and management competencies.
One example of how such skills have clear impact is the Business Skills 101 course we developed last year with Athena Professional. This has shown very encouraging results in helping junior staff understand more about the business of running a law firm, and the part they can play in driving success. Undertaken on a virtual basis over a period of weeks, delegates took part in a comprehensive learning project, which included identifying an issue within their firm and applying the learning to tackle that, with input from their line manager. Results were delivered through video presentations, compiled with other delegates, and attended by the managers.
We have received really good feedback on the course, which enables delegates to implement and evaluate their learning with others as they progress. This is a great example of how learning is achieved not just through skills development, but also motivation, collaboration and the opportunity to use new approaches.
Overall
We know many challenges lie ahead, but I do see a real opportunity to build on the change the sector has taken on board over the past year, if we embrace continuous learning and concentrate on building resilience. As Sweetman comments: "We've seen an increased focus on the resilience of leaders to manage turbulent, complex and pressurised environments, but the reality is that resilience is a dynamic state that we all need to continually work on."
Achieving a true learning culture takes hard work, but it is essential for future success, as Jones explains: "A growth mindset, founded on a profound organisational commitment to active learning is a pre-requisite for collaboration, creativity, and innovation, without which continued profitability will become harder and harder."
Tips:
Empower lawyers at every level to take ownership of their learning and development, identifying clear goals linked to the firm's objectives.
Enable people to tap into their natural curiosity and provide opportunities for them to follow their interests and practice what they learn.
Recognise work may need to be done to make learning possible. Disengagement and lack of motivation are the enemies of change, so commitment may need to be fostered.  
Ask every member of staff to report on what is working well, and what isn't. Repeat regularly, particularly when new working arrangements are introduced.
Open up the culture and overcome obstacles to on-the-job learning, by encouraging supervisors and junior lawyers to actively seek out opportunities, such as through an open diary system.
Seek out or develop great, well-designed, learning solutions that genuinely meet identified needs for individuals, line managers and the business.
Recognise and celebrate success in learning and development as it will help spread the message, while also building individual self-belief and confidence.
Pete Riddleston is the Learning & Quality Director of LawNet: lawnet.co.uk