Judicial diversity low and stagnant: professional bodies call for urgent action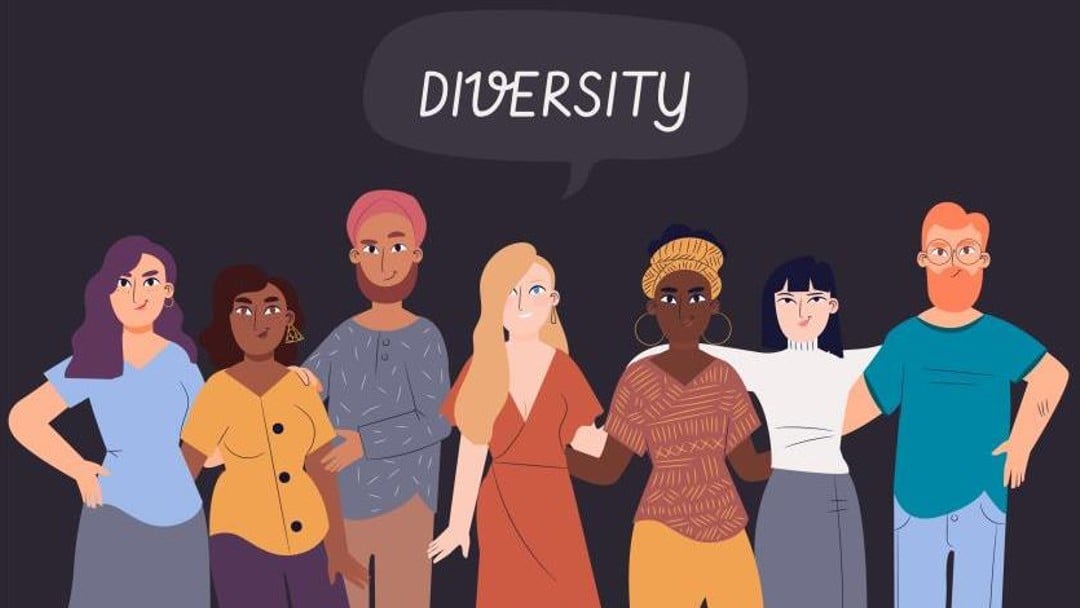 Those from BAME groups, women and non-barristers remain underepresented in the judiciary
Official statistics released by the Ministry of Justice (MoJ) have demonstrated a lack of real progress in diversifying England and Wales's judiciary in recent years.
As at 1 April 2021, one per cent of England and Wales's judiciary were Black, five per cent were Asian, one – two per cent were of mixed ethnicity, while just over 92 per cent were White.
Since 2014, the number of Asian judges has risen by two per cent and for mixed ethnicity by one per cent, but the number of Black judges remained the same at one per cent. The proportion of ethnic minorities is lower for senior court appointments at four per cent for High Court and above­.
Between 2018 and 2021, 23 per cent of judicial candidates were Black, Asian or from another ethnic minority; however, only 12 per cent were recommended for appointment – a significantly lower rate compared to White candidates in the same period.
These figures are not reflective of our society. In a recent BBC report, Lewis Goodall reported this imbalance also pervades the police force. 93 per cent of the police force are White, contrasted to 14 per cent of the nation who are not. 1.3 per cent of the police force are Black, compared to 3.3 per cent of the population and 3.1 per cent of officers are Asian, versus 6.8 per cent of the population.
Goodall reported this pattern is repeated across a range of professions and in business. He reported there are no Black, Asian and Minority Ethnic (BAME) permanent secretaries of the civil service and no BAME chief constables. 95 per cent of journalists are White. There are fewer than a dozen BAME CEOs or chairs of FTSE 250 companies.
These figures strongly suggest structural racism – namely that the UK's political economic system produces stark inequalities – pervades and ethnic minorities are being failed by the system.
Gender inequality also remains an issue. Women now make up nearly half of all tribunal judges, but are under-represented in courts – particularly in senior roles – despite a small increase in 2021. As of 1 April, 34 per cent of judges were women (up 10 per cent since 2014) and they represent 29 per cent of senior judges (High Court and above).
There also remains a lack of diversity in route to entry. Non-barristers make up only 32 per cent of court judges and 64 per cent of tribunal judges – a decrease compared with 2014.
A male solicitor applying for a judicial role was 45 per cent less likely to be recommended than a male barrister. Female solicitors were the largest gender-profession group to apply for judicial appointments, but the smallest group among recommendations. Female solicitors were 48 per cent less likely to be recommended than a female barrister. BAME solicitors had lower appointment rates than all three other ethnicity-profession groups.
Law Society president, I. Stephanie Boyce, commented: "Despite a minor increase in the proportion of solicitors in senior court roles, we remain concerned about the overall stagnation and the proportion of solicitors leaving the judiciary.
"As members of the Judicial Diversity Forum, we welcome the shared commitment that has been made to the creation of an action plan to tackle the clear problems with representation on the bench."
She added: "The statistics clearly demonstrate a significant disparity in outcomes for [BAME] applicants and solicitors. When the intersection of gender, ethnicity and professional background is considered, these disparities are brought into sharper relief.
"While… encouraged by the slight increase in the percentage of women in the judiciary, we remain very concerned as to lower success rates in the judicial applications process and the slower progression through the judiciary for [BAME] groups and for solicitors".
Chair of the Chartered Institute of Legal Executives (CILEX), Professor Chris Bones, commented: "In senior judicial roles in particular, White men still predominate… Given more than 73 per cent of CILEX members are female, there is a real opportunity here, but the block on CILEX Lawyers applying for senior judicial appointments is holding talented candidates back".  
Bones wants to see "equality of opportunity". He said: "… now is the time to open up the judicial eligibility criteria to lawyers of all backgrounds."
Dr Helen Phillips, Chair of the Legal Services Board (LSB), called for action: "To see a step-change in the diversity… we must use the data to focus our efforts on initiatives that work and make a real difference. Everyone across the sector has a role to play".
She said the LSB will ensure regulation plays its part, "… for example by supporting tough action on anti-inclusive misconduct and cultures, by requiring the identification of barriers to progression within the professions and dealing with them, and continuing to push for proper evaluation of interventions".
Boyce also acknowledged the role the Law Society has to play and committed to continued work with the Judicial Diversity Forum to ensure their joint efforts "translate into diverse appointments".