Judicial and public relations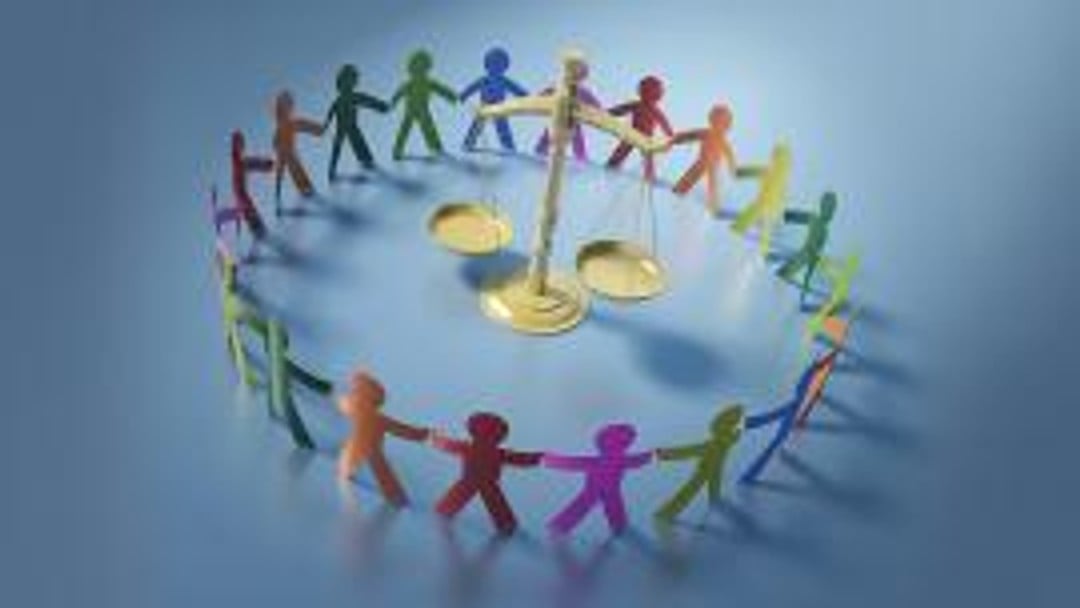 By
Reasserting the role and core principles of the judiciary is a delicate public relations exercise we can all play a part in, writes Ashley Fredericks
Judges have been under attack for some time now. We regularly hear that "judges are wary of creating judge-made law". It all follows the Gina Miller Brexit case and the description of the senior judges involved as 'Enemies of the People', which cast the judiciary as an enemy of democracy: a group which looked after its own interests above anything else.
The judiciary's policy of not speaking publicly on such matters allowed these views to promulgate; Liz Truss' non-intervention caused further disquiet. Consequently, it was felt that judges may err on the side of caution where decisions could be interpreted as thwarting parliament's will.
There is also a perception that the court system does not favour 'ordinary people' and that the judiciary wishes to engage in intellectual specialist work over 'ordinary matters'. In my restructuring practice area, the launch of the new Business and Property Courts was welcomed as we see potential for a more efficient and cost-effective decision-making process. The Lord Chief Justice commented that "the judiciary is committed to maintaining Britain's reputation as the best place in the world for dispute resolution. These changes will ensure that our courts and judiciary continue to lead the world in this field."
However, one does not have to scan many comments on online articles before finding these words cited as proof that the judiciary wishes to create a 'two-tier system' where the court actively attracts high-value international litigation, while shutting down access to justice for those who are not so wealthy or privileged.
Suspicion and distrust of the judiciary came to the fore again following the Grenfell disaster, when the appointment of Sir Martin Moore-Bick as head of the inquiry was much criticised. Some said that he was the face of the establishment which contributed to the disaster. Others pointed to his background and said he could not understand the residents' issues. One of his previous decisions, perceived to be anti-council tenant, was produced as evidence of an alleged bias.
Mr Justice Francis was similarly criticised when presiding over the Charlie Gard case, as social media comments suggested that Great Ormond Street Hospital's actions imprisoned Charlie and the court was being used as another tool of the state to achieve this. These public perception problems should be addressed.
Given the above, it is unsurprising that judges sitting in high-profile cases appear to have launched a 're-education' exercise. Francis J noted in his latest Gard judgment that his role is to "apply the law having heard and considered the evidence", keeping in mind his judicial oath "to do right to all manner of people after the law and usages of this realm". His sympathy for the position of Charlie's parents is clear, as is his criticism of the legal aid system which afforded no help for them.
Similarly, I read with interest the words of Lord Reed at paragraph 68 of the recent UNISON judgment which quashed employment tribunal fees, where he effectively explains the role of the court in matters of public interest – including the proposition that for the courts to fulfil their role as guardians of the law and democracy, "people must in principle have unimpeded access to them".
These words chime with the comments of Baroness Hale upon news of her impending appointment as president of the Supreme Court. Lady Hale affirmed her desire to communicate the role of the Supreme Court to the public, including her hope to "create a broader understanding of how the judiciary serves society".
It is unlikely that these comments will permeate through the general public, most of whom will have no reason to pore over the carefully crafted judgments to soak in such details. Sir Alan Moses suggests that judges could speak out publicly to add to public debate. Such publicly expressed views may interfere with perceived judicial independence; historical decisions made by judges already come back to haunt them in present matters so this may not be the answer.
As lawyers, perhaps we should provide support to our judiciary by doing some re-educating ourselves. Why not take up that mantel?
Ashley Fredericks is a solicitor within the restructuring unit at Gateley Plc