International Women's Day: competition launched for photos capturing today's legal profession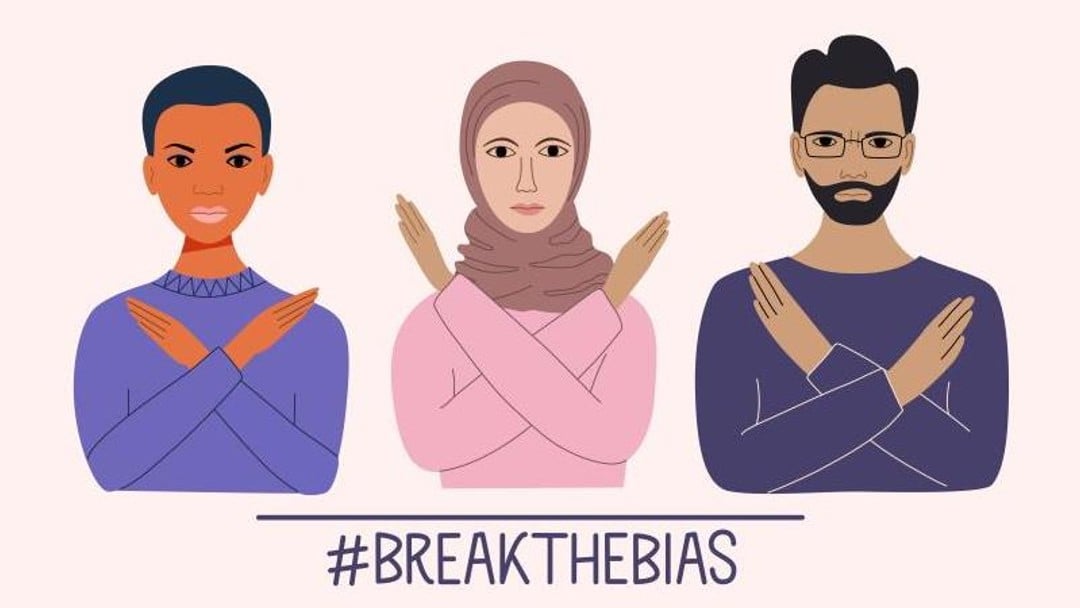 IWD 22 marks 100 years since the first female solicitors were admitted in England and Wales
International Women's Day 2022 is poignant for the legal profession as it marks 100 years since the first women – Carrie Morrison, Maud Crofts, Mary Pickup and Mary Sykes – were admitted as solicitors in England and Wales. 
To commemorate their achievements and the progress made over the last 100 years, the Next 100 Years project – successor to the First 100 Years project – has launched a competition to find 100 powerful group photos that encapsulate the legal profession today, as it continues to strive for greater equality.
International Women's Day celebrates the social, economic, cultural and political achievements of women and is also a call to action for the acceleration of women's equality. This year's theme is #BreakTheBias, which encourages everyone to imagine a gender equal world, free from bias, stereotypes and discrimination.
Dana Denis-Smith, founder of the Next 100 Years project and CEO of Obelisk Support said: "2022 is a significant year for the history of women in the legal profession, marking 100 years since the first four women qualified as solicitors. We have come a long way since those early trailblazers and this International Women's Day we want to celebrate that success.
"Building on the progress made towards equality takes considerable collective effort from everyone in the profession, whether it's closing the gender pay gap, embedding the new found flexibility we have achieved during the pandemic or making the profession more accessible to women from less privileged backgrounds.
"Our photography competition aims reflect the achievements of those first four female solicitors, demonstrate the power of togetherness and the results that working together to achieve equality can bring."
The project is looking for compelling portraits of women and men, in groups of four or more legal professionals at work or enjoying leisure time, that celebrate the power of togetherness and what can be achieved when we work collectively. Entrants are welcomed from across the globe.
The winning images will form the basis of a 2023 calendar and an exhibition entitled 'The way we are: portraits of the legal profession today'.
Commenting on International Women's Day, Law Society president I. Stephanie Boyce, said: "100 years on we are aware that there is still work to be done, especially to retain and progress women solicitors in the profession."
Law Society research found in the year to 31 July 2019, 63.1 per cent of new admissions were women. Boyce commented: "However, despite women first outnumbering men in new entrants to the profession in 1992 - 1993 and representing over half of all solicitors since 2017, a relatively small proportion are in senior roles".
A survey of over 300 respondents across six continents conducted by the Law Society and Bates Wells found women in the legal profession still face significant barriers to progression – including bias, unequal pay, a lack of support when speaking out about instances of sexual harassment in the workplace and the 'double burden' women face as they are still more likely than men to be struggling to balance caring responsibilities with career commitments.
I. Stephanie Boyce added: "We launched our Practical Toolkit for Women in the Law internationally in the hope it would provide important insights into the barriers women around the world face in their career progression as well as practical tips on how to set up new gender equality initiatives.
"We also urge our members to commit to our Women in Law pledge, which requires them to commit to a range of things such as senior level accountability for progressing gender equality, setting targets for women at senior levels and creating a culture that's inclusive and free from bias".
The Next 100 Years competition is open from 10 March to 10 May 2022, with entries judged by a panel that includes the Lord Chief Justice, Baroness Hale, Vicky Fox, CEO of the Supreme Court and I. Stephanie Boyce. Marcus Jamieson-Pond is the creative director of the project and also a judge. Entries should be sent to: awards@spark21.org