Investing in talent: five new trainee solicitors join Muckle LLP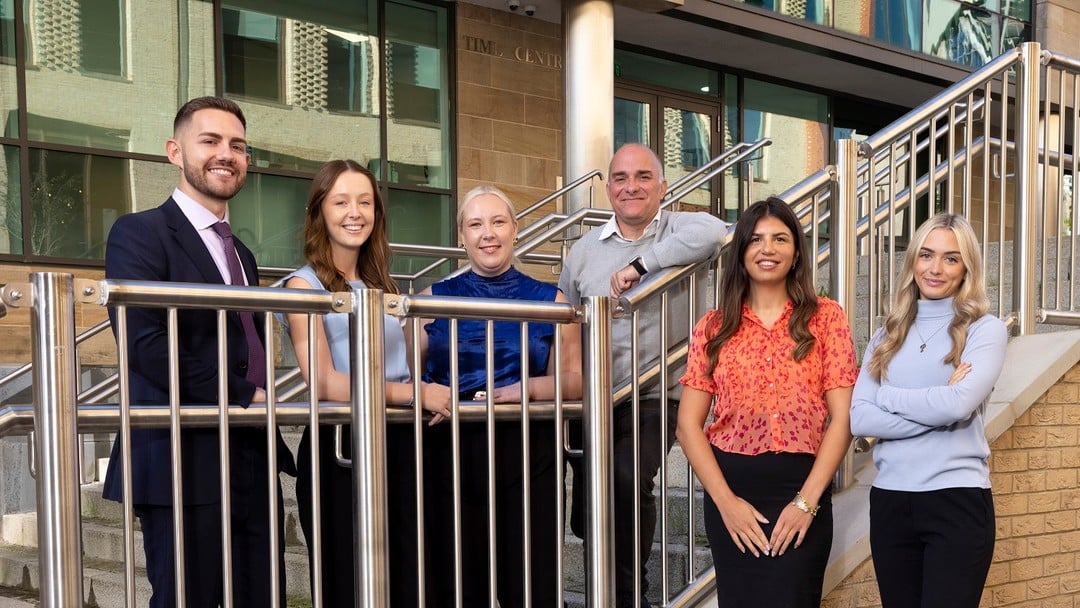 By Appointment
The firm continues to invest in the next generation of legal talent with the appointment of five new trainee solicitors.
Martha Alsop Wood, Jordon Goodman, Ella Johnson, Jessie Melroy and Chloe Squire will gain valuable experience across the business by spending their two-year training contracts across four different teams, including corporate finance, real estate, dispute resolution, employment, banking, construction and commercial.
The award-winning firm has a reputation for attracting and retaining the best regional talent, with the new trainees joining the existing cohort of six trainees currently in the business. All five trainees completed their studies in the North East and have chosen to carry out their training contracts in the region.
Every year Muckle offers work experience placements through its vacation scheme and Inspiring Careers programme. Muckle was also one of the founding members of the North East Solicitor Apprenticeship (NESA) scheme, which provides an alternative route to becoming a qualified lawyer through a six-year programme of combined academic studying and work experience. Muckle currently employs 10 solicitor apprentices under the scheme with its first solicitor apprentice, Ben Evans, qualifying as a solicitor in September 2023.
Teesside-born Jessie Melroy is taking her first seat in the sports, education and charities team after completing her MLaw at Northumbria University. She returns to Muckle after taking part in the vacation scheme in 2021. She commented: "The vacation scheme really solidified my wanting to train at Muckle. The culture is just as I experienced on my placement – everyone has been so friendly and willing to help."
Martha Alsop Wood, who completed the vacation scheme with Jessie in 2021, joins the agriculture and private client team. She is particularly enjoying the social aspect of Muckle. She said: "There are so many social events that have helped settle me in already. I'm also keen to get involved in the sports teams, such as the running club and the netball team".
Accrington-born Jordon Goodman, whose first seat is in the real estate team, has chosen to stay in the North East after studying the University of Law's LPC at Newcastle University. He said: "I love living in the North East and I am delighted to start my training contract at one of the region's top law firms. Muckle's reputation for both legal  expertise and its culture made it my top choice when applying for training contracts."
Chloe Squire, whose previous experience includes working as a paralegal in the legal and tourism sectors, joins the corporate team. She commented: "One of the things that attracted me to Muckle was its strong focus on ESG and I can't wait to get involved. Being from Carlisle, I'm particularly excited to work alongside our Cumbrian team."
Ella Johnson, from Bishop Auckland, joins Chloe in the corporate team. She has previously taken part in several vacation schemes, including Muckle's in 2022, and said: "Out of all my placements, Muckle really stood out to me for its reputation and values. I'm eager to learn more and collaborate with people across all of the different teams."
Organisational growth
Jason Wainwright, managing partner at Muckle, said: "Our people are integral to the success of the business and we continue to invest in, develop and support the next generation of talent through a range of initiatives such as our Inspiring Careers programme and the NESA scheme. Many of the firm's partners began their careers as trainees at Muckle so we know first-hand how important it is to develop and retain talent in the region.
"We are delighted to welcome Jessie, Martha, Jordon, Chloe and Ella to the team. I am looking forward to seeing how they develop their careers at Muckle and am confident that they will go on to achieve great things".