India: incentives for promoting Intellectual Property Rights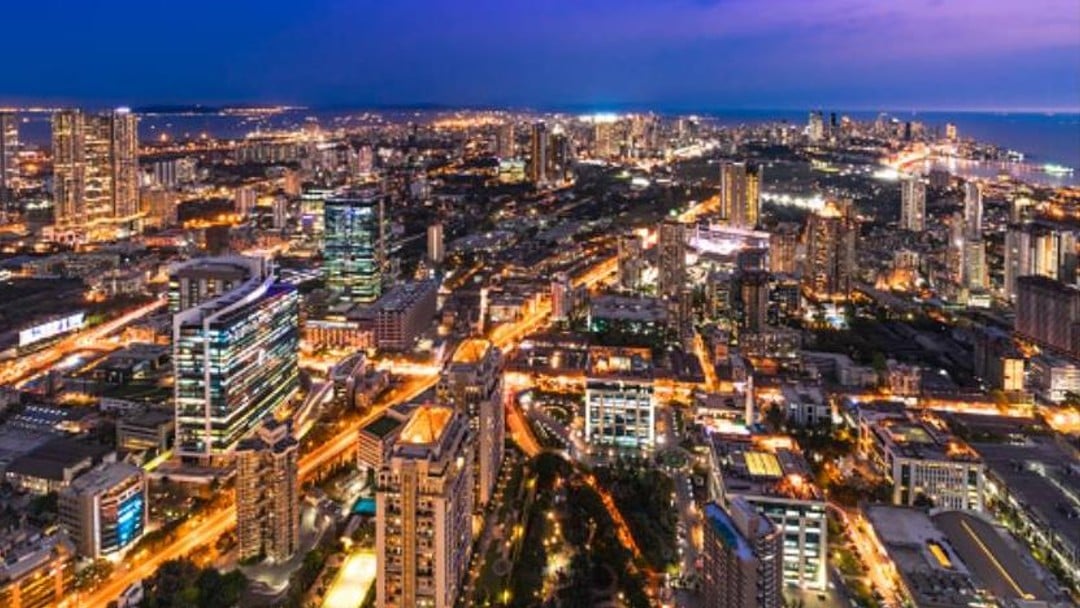 By Safir Anand
Safir Anand explores regulations for protecting IPRs in India
With the phenomenal growth of the Indian economy, it is vital that Intellectual Property (IP) Rights are generated in India and then legally protected and used. IPs are increasingly becoming crucial drivers of social and economic growth by encouraging creativity and innovation. Enforcement of IP is necessary for economic development, especially industries, rely on such IPs. It is essential to provide an incentive for new creations. These incentives come in the form of monopoly rights given to the creator of such IP. Respecting others' IP is necessary to promote such development. Only when an assurance of rights over the IP generated is given to the creator, one will be willing to generate more such IPs. Not only to the creator but IP is important for consumers as well to identify the products and ensure their purchase with the guarantee of quality. IP activity in India is showing a remarkable upward trend in the last few years with an upswing in the number of IPs filed.
The Department of Industrial Policy and Promotion (DIPP), Ministry of Commerce and Industry, Government of India, has taken various initiatives to ensure that the intangible assets of the country are adequately protected, some of which initiatives are detailed below:
·        National IPR Policy: A comprehensive National IPR Policy has been approved that will not only stimulate innovation and creativity across sectors, but also provide a clear vision regarding IPR issues.
·        Cell for IPR Promotion and Management (CIPAM): A professional body under the aegis of DIPP to ensure focused action on issues related to IP to ensure effective implementation of the National IPR Policy. CIPAM also assists in simplifying and streamlining of IP processes, apart from undertaking steps for furthering IP awareness, commercialization and enforcement.
·        India's First IP Mascot: The Minister of Commerce and Industry launched the Intellectual Property (IP) mascot – IP Nani – at the conference on National Intellectual Property Rights Policy in New Delhi. Mascot – IP Nani is a tech-savvy grandmother who helps the government and  enforcement agencies in combating IP crimes with the help of her grandson "Chhotu" aka Aditya. The IP mascot seeks to spread awareness about the importance of IP among people, especially children, in an interesting manner. This character is in line with the World Intellectual Property Organization's (WIPO) campaign for the World IP Day which celebrates the brilliance, ingenuity, curiosity and courage of the women who are driving change in our world and shaping our common future.
·        IPR Awareness Programmes: On a pilot basis, CIPAM/DIPP launched the IPR Awareness campaign across various states in the country. CIPAM in association with FICCI has made an IPR Enforcement Toolkit for Police. This Toolkit aids police officials in dealing with IP crimes, in particular counterfeiting and piracy, which are a huge menace to IP owners not only in India, but globally. Programs for training of police officials on IP Enforcement have been undertaken by CIPAM in association with IP experts from law firms and the industry across India.
·        Sensitization of Judiciary: Judiciary plays a crucial role in strengthening the IP ecosystem and resolving prevalent conflicts. In line with the objectives of the National IPR Policy, DIPP seeks to sensitize the participating judges on government policies vis-à-vis IP at training programs planned in conjunction with National Judicial Academy and various State Judicial Academies.
·        Inter-linkage with other Existing/Proposed Programmes Providing Similar Benefits: A list of other programs / schemes providing support for IP Awareness is also enumerated below:
(i)       Scheme for "Building Awareness on Intellectual Property Rights" by the Ministry of Micro, Small & Medium Enterprises (MSME) provides support to IP workshops and seminars.
(ii)      Scheme on IPR Awareness by the Ministry of Electronics and Information Technology for providing support for IP workshops by educational institutes and industry in the ICT sector.
(iii)     Cluster level IP Awareness program "An initiative of the office of the Controller General of Patents, Designs and Trademarks (CGPDTM) in association with Industry Associations (CII, FICCI, ASSOCHAM)
Tisc Network In India
The DIPP and WIPO have signed an agreement to establish Technology and Innovation Support Centres (TISC) for which CIPAM has been designated as the National Focal point for the TISC national network. As the national focal point, CIPAM seeks to identify potential host institutions, assess their capacities and support them in joining the TISC project. CIPAM is also expected to act as the main intermediary between WIPO and TISC host institutions and to coordinate all the activities of the national TISC network. Till date, 10 TISCs have been established in India.
SCHEME FOR PEDAGOGY & RESEARCH IN Iprs FOR HOLISTIC EDUCATION & ACADEMIA (SPRIHA)
DIPP has formulated a Scheme for Pedagogy & Research in IPRs for Holistic Education & Academia (SPRIHA) (hereinafter, "scheme") to encourage the study of, education in, research on IP, as well as to promote outreach on IP matters. This Scheme has been instituted to develop credit as well as specialized courses on IP, organize seminars and workshops on IP matters, develop inputs, research on IP matters and inculcate a long-standing recognition and respect for one's IP and others' IP in the students' minds.
Under the scheme, finances through the mode of grants-in-aid are proposed to be disbursed by DIPP and financial assistance may be given to the IPR Chair to facilitate IP education and research.
MINISTRY OF ELECTRONICS AND INFORMATION TECHNOLOGY (Meity)
Ministry of Electronics and Information Technology (MeitY) has launched a scheme to Support IPR Awareness Workshops / Seminars for sensitizing and disseminating awareness about IP among various stakeholders especially in E&IT sector.
MeitY has always acknowledged R&D and promotion of innovation as an integral part of the ICT ecosystem. It has been supporting the entire value chain of R&D activities in the country ranging from the basic components to sophisticated product development in the sphere of ICT.
Innovation Promotion: Start-up, Innovation & IPR division of MeitY has undertaken a slew of proactive, pre-emptive and graded measures to spur the technology led start up-innovation ecosystem in the country and giving an impetus to the new and emerging technologies. Some of the major initiatives have been elucidated here:
·        Technology Incubation and Development of Entrepreneurs (TIDE 2.0) : MeitY had initiated TIDE 2.0 to promote tech entrepreneurship through financial and technical support to incubators engaged in supporting start-ups primarily engaged in using emerging technologies such as IoT, AI, Block-chain, Robotics etc. in seven pre-identified areas of societal relevance. TIDE 2.0 is implemented through 51 incubators categorised into 3 major Groups eventually leading to handholding of approximately 2000 tech start-ups over a period of five years.
·        MeitY Startup Hub (MSH)  initiated under TIDE 2.0 scheme as a singular, dynamic, collaborative platform for the tech start up community towards building meaningful synergies in the Indian tech start up space. MSH is acting as a national coordination, facilitation and monitoring centre integrating various innovation led start-up activities of MeitY.
·        Start-up Accelerator Programmes: cohort-based Accelerator Programmes so as to bring-in seed investment, mentorship, industry connect and relevant components. Cohort based Accelerator Programmes offer an intensive, constructive, support system to a competitively selected group of cohort firms in their quest for self-reliance. MeitY had initiated the following 4 Cohort based Accelerator Programmes:
(i)      Startup to Scaleup Accelerator by The GAIN, Bangalore: is a technology accelerator supporting both Indian and global start-ups. The program consists of 2 Cohorts having 10 start-ups each for a period of six months primarily in the areas of health-tech and Edutech. The accelerator programme was initiated with total outlay of Rs 3.0 Crore for a period of one year.
(ii)    Scaleup Programme by T-Hub Foundation, Hyderabad: established to further the cause of start-ups and entrepreneurship in the region. This accelerator program consists of a single Cohort having 12-15 start-ups for a duration of one year in the areas of electronics hardware manufacturing and aggrotech. The accelerator programme was initiated with total outlay of Rs 3.0 Crore over a period of one year.
(iii)   Bharat Virtual Accelerator (BVA) by The FinTech Meetup (TFM), Mumbai: runs Fintech Start-up connect programs across the whole gamut of financial services such as The Fintech Yatra. The TFM led program consists of a single Cohort programme to support 13 start-ups in the FinTech domain with a total outlay of Rs 65 lakh over duration of one year. The programme is being implemented through STPI.
(iv)   ASSOCHAM Startup Launchpad Series by ASSOCHAM: MeitY had approved ASSOCHAM Startup Launchpad Series that is being executed in two phases covering Start-up Launchpad series and subsequent acceleration support encompassing initiatives such as start up-investors meet, workshops, incubation support and mentor meet etc. This programme is an initiative to encourage start-ups and its members to work cohesively and forge win-win partnerships. The programme is designed to give start-ups a much-needed platform to connect with Industry's top business leaders. The programme is being implemented through STPI. The programme was initiated with an outlay of Rs. 1 Crore over a period of 1 year.
·        Scheme for Accelerating Start-ups around Post COVID Technology Opportunities (SASACT): programme to support electronics hardware/ ICT based tech entrepreneurial initiatives of start-ups for developing or re-purposing technologies, tools, systems, solutions to respond to the post COVID-19 scenario emerging in the near horizon. Under the programme, eligible start-ups are being supported to augment and deploy into the market select technology products/ solutions within a span of 1 year. Key action areas being supported under the program are as smart/digital manufacturing including 3D printing, safety equipment, Medtech, Edtech, WFH solutions, fintech and the likes. The scheme is initiated with total outlay of Rs 10.0 Crore over a period of one year. SASACT is being executed by four Implementing Agencies (IAs), pan India for maximum coverage
Objectives
·        To encourage the growth of IP in ICT by way of providing various IP related services
·        Creating awareness and facilitating IPR support to Startups/ SMEs/academia/inventors
·        Sensitizing about intellectual property protection and avoidance of infringement
·        Facilitation of know-how on various facets of IPR filing (patents, copyrights, trademark, etc.)
·        Providing IPR assistance to MeitY supported R&D projects
Domain specific Centres of Excellence
MeitY had envisaged and operationalized a clutch of CoEs in diverse areas of national interest pan India providing a focal point for knowledge management, driving self- sufficiency and creating capabilities to capture new and emerging technology areas. These domain specific CoEs are made operational with the participation of MeitY, STPI, State Governments, Industries and VCs.
·        Centre of Excellence in FinTech at STPI-Chennai : MeitY had established Centre of Excellence in FinTech at STPI-Chennai in partnership with M/s Intellect Design Arena Ltd. The CoE was established with an aim to provide infrastructure, resources, coaching/ mentorship, technology support and funding to emerging start-ups in the FinTech sector. The purpose of the FinTech CoE is to create holistic ecosystem so as to enable startups to experiment their innovative financial products or services within a well defined space and duration. The project aims to support 58 start-ups over a period of 5 years.
·        Centre of Excellence (CoE) in IOT OpenLab at STPI-Bengaluru :  MeitY has approved a project for setting up of a Centre of Excellence for Internet of Things (IoT) in partnership with Arrow Electronics at STPI Bengaluru. The IoT OpenLab intends to support and nurture 100 start-ups per year with an overall target to support 500 startups over a period of 5 years in the IoT to develop disruptive applications, products and/ or services and giving networking opportunities to the startups.
·        ESDM Incubation Centre at Bhubaneswar by STPI-Bhubaneswar : MeitY had approved Setting up of ESDM Incubation Centre at Bhubaneswar with the objective of creating a holistic eco-system to promote ESDM innovation, R&D and help generate intellectual property in the eastern region. The centre is operated through STPI-Odisha in collaboration with Government of Odisha, IIIT Bhubaneswar and IESA. This project aims to support 40 startups over a period of 5 years.
·        Medi-Electronics & Health Informatics Centre of Excellence : Medi-Electronics & Health Informatics CoE at SGPGI Lucknow has been established to stimulate the establishment and growth of technology-based startups in the field of medical electronics and health informatics by providing the necessary infrastructure, mentoring, marketing, funding and eco-system. The Medi-Electronics & Health Informatics CoE has been setup with Department of IT and Electronics, UP Government as funding partner, AiMED as industry partner, AMTZ as industry and seed funding partner and Kalam Institute of Health Technology as academic partner. The MedTech CoE aims to support 50 start-ups over a period of 5 years.
Theme based Incubation Centres : setup across India under the aegis of MeitY with an aim to create a vibrant local entrepreneurial ecosystem, by supporting start-ups and businesses. MeitY had initiated the following state of the art Theme based Incubation Centres:
·        Electropreneur Park at Delhi University : for development of Product and IP creation in the ESDM sector, being implemented by Software Technology Parks of India (STPI), New Delhi in association with Delhi University (DU) and India Electronics & Semiconductor Association (IESA) with state-of-the-art facilities at South Campus, Delhi University. The project aims to support 50 start-ups over a period of 5 years.
·        Electronics Incubator by IIITM-Kerala and KSUM at Cochin, Kerala : a project for setting up of Electronics Incubator by Indian Institute of Information Technology and Management Kerala (IIITM-K) and M/s Kerala Startup Mission (KSUM) at Cochin, Kerala. The Electronics Incubator aims to create new enterprises focused on Consumer Electronics through a holistic incubation ecosystem. This Incubator will incubate 40 startups over a period of 4 years.
·        Medical Electronics Incubation Centre at IIT Patna : a project for development of Product and IP creation in ESDM industry with focus on Medical Electronics. The incubation facility developed through MeitY and State Government partnership aims to incubate 50 startups over a period of 5 years. The primary objective of the project is to promote innovation and entrepreneurship with the aim to identify, nurture and translate technological ideas and innovation in the broad area of ESDM sector with a focus in Medical Electronics.
·        Fabless chip design incubation centre at IIT Hyderabad : The objective of the fabless chip design incubator is to incubate start-ups in semiconductor design. The vision is to provide one-stop service to all start-ups intending to enter this space. This Incubator aims to incubate 50 startups over a period of 5 years.
IPR Facilitation for MeitY R&D Societies and Grantee Institutions: to translate the Ministry's vision for creating state-of-the-art R&D paradigm in the country Innovation and IP Division has been supporting its, R&D societies and grantee institutions in filing IPRs which includes patents, copyrights, designs and trademarks.
Salient Features
·        facilitation support to file patents of MeitY R&D societies/ Autonomous bodies who have executed R&D projects using MeitY Grants as well as for its inbound IP.
·        The assignee ownership of IP is as per the terms and conditions governing the grant in aid for the particular funded R&D project.
·        End to end facilitation including prior art searches and maintenance of the IP.
Patent Analysis and Management System (PAMS): Scientists as well as innovators need to be able to protect their ideas and ensure that their IP is protected. However precise information regarding the form of IP and its management from creation to licensing needs to be made available to the stakeholders to leverage benefits out of intellectual property.
CoE-IP had initiated the Patent Analysis Management System (PAMS) portal for providing a range of value added IP related services. PAMS is a Single Window Interface for providing:
·        Prior Art Search services
·        Invention Analysis
·        IPR Queries
·        Landscape Reports
·        Latest updates on IPR Awareness programs/ success stories/Blogs
IP Panorama : to give an in-depth understanding of the various types of IP, a user friendly e-learning multimedia toolkit has been developed by CoE-IP. The prime purpose and focus of the IP Panorama is to create IPR awareness among the targeted stakeholders comprising tech Start-ups MSMEs, and academia belonging to the ICT domain.
Divided into a total of 10 modules, IP Panorama delves into various facets of IP rights and is attuned to Indian IP laws and systems.
Scheme for Investment Promotion (Sip) /Make in India
The Central Government has approved the Scheme for Investment Promotion (SIP), a Central Sector scheme, for the duration of five years (i.e., FY 2021-22 to 2025-26) with a financial outlay of INR 970 crores. The scheme comprises a number of components and activities for promotion of investment into the country; enhancing international co-operation for promoting FDI & capacity building.
As India aspires to be a USD 5 trillion economy by the Year 2025, schemes such as SIP hold a special significance in boosting the investment climate of the economy. The vision of the scheme enables creating an atmosphere in the country that would lead to both increased domestic and foreign direct investments. It will also enable the country to craft the 'Brand India' effectively. Apart from this, the scheme will empower the promotional events held domestically & abroad making sustained efforts towards overcoming procedural challenges in bringing investments. The scheme will also enable the department in providing hand-holding support to domestic and foreign business investors through focused workshops and training programs.
To sustain and take the momentum forward, it is important to continue with the activities under "Scheme for Investment Promotion" in a more focused and targeted manner thereby promoting Make in India and AatmaNirbhar Bharat. Given this, continuation of the "Scheme for Investment Promotion" from FY 2021-22 to 2025-26 has been approved with the following components:
(i)      Investor targeting & facilitation – Domestic & International activities
(ii)    Investment promotion - Amplification & outreach activities
(iii)   Project management activities
(iv)   Foreign Travel
Scheme for Facilitating Startups Intellectual Property Protection (Sipp)
The Scheme aims to promote awareness and adoption of IPRs amongst Start-Ups. The Scheme is inclined to nurture and mentor innovation and emerging technologies among Start-Ups and assist them in protecting and commercialize it by providing them access to high-quality IP services and resources. IP is emerging as a strategic business tool for any business organization to enhance industrial competitiveness. Start-ups, with limited resources and manpower can sustain in this highly competitive world only through continuous growth and development oriented innovations; for this, it is equally crucial that they protect their IP. The scheme for Start-ups Intellectual Property Protection (SIPP) Is envisaged to facilitate protection of Patents, Trademark and Designs of innovative and interested start-ups.
Start-up India 
Start-up India is an initiative launched by the Government of India pronounced under the leadership of Prime Minister Narendra Modi. This initiative is to simplify the hurdles of the new entrepreneurs and IP being one of the important components, as the new start-ups have to protect their innovative ideas, products, services, trademark, etc. The Government has launched various schemes for Start-ups by funding as well as awards to boost innovation in the country. All schemes and policies under Start-up India initiative, Government of India, where reimbursement of the money spent to protect IP, especially patents and trademarks can be availed by the innovators and start-ups. The list of a few such schemes is as given below:    
      Scheme for 'building awareness on intellectual property rights' (IPR) for the Micro, Small & Medium Enterprises (MSME)- an NMCP scheme  ·  
       Scheme for facilitating start-ups intellectual property protection (SIPP) which aims at promoting and protecting IPR of start-ups. It mentors innovative technologies among the start-ups and supports them to safeguard these technologies.
      Support International Patent Protection In Electronics and Information Technology (SIPEIT) : which is to provide financial support for patent protection to MSME units. This initiative is to encourage innovation and recognizing the value of global IP along with providing growth opportunities to the ICTE sector.  ·
Awards provided for patents in India
To encourage individuals, enterprises, start-ups using IP protection, awards are provided to recognize their contribution in the field of IP. The main aim of such awards is to increase the culture of IP in the country. This will make the innovators and creators opt for IP protection, which also will contribute to the overall development of the country. Some of the awards are detailed below:
National IP Awards aims at recognizing and rewarding the individuals and enterprises that contribute to the IP world and the intellectual capital of the country.
Awards categories
There are many Categories of Awards under the National IP Awards like:
§  Top Indian Individual For Patent And Commercialization.
§  Top Indian Academic institution for Patents & Commercialization
§  Top R & D institution/organization for Patents & Commercialization
§  Top Public Limited Company/Private Limited Company for Patents & Commercialization in India: (a): Manufacturing sector ; (b): Others
§  Top Indian MSME for Patents & Commercialization
§  Top Start-up for IP and Commercialization
§  Top Indian Company /Organization for Designs
§  Top Indian Company for creating Brands in India and Abroad
§  Top Individual/organization for Best facilitation for Registration of GI and Promotion of Registered GI in India
§  Best Police Unit (District / Zone in a commission rate) for enforcement of IP in India
Production Linked Incentive (Pli) Schemes in India
PLI Scheme, as the Production Linked Incentive Scheme is commonly abbreviated as, is an initiative started by the Government of India to not only encourage foreign companies to find workforce in the country and thereby generate employment, but also encourage domestic and local production to create micro jobs. It was introduced under the aegis of the 'AatmaNirbhar Bharat Abhiyan' (Self-Reliant India) movement launched by Prime Minister Narendra Modi.
In the PLI scheme, incentives are offered to manufacturers of Indian products when incremental sales are made.
Hon'ble Finance Minister, Smt Nirmala Sitharaman has announced an outlay of INR 1.97 Lakh Crores for the Production Linked Incentive (PLI) Schemes across 14 key sectors, to create national manufacturing champions and to create 60 lakh new jobs. The PLI scheme aims to boost domestic production of goods and is likely to result in manufacturing of $500 billion worth goods in the next five years. In addition to the three schemes announced earlier in March 2020, GoI has further introduced 10 new PLI schemes in November 2020.
Scheme For Intellectual Property Education, Research And Public Outreach
Book Promotion and Copyright Division is implementing a scheme namely Scheme for Intellectual Property Education, Research and Public Outreach to create awareness among the general public intelligentsia etc. on IPR Copyright & WTO Studies. The new scheme has been evolved by merging the following three schemes:
i.        Scheme for Financial Assistance on Intellectual Property Right Studies
ii.       Organizing Seminars and Workshops on Copyright Matters; and
iii.     Scheme for Financial Assistance on WTO Studies
Other Government Schemes
The Scheme for Facilitating Start-Ups IP Protection to Facilitate, Protect, and promote IPR innovation and creativity
Patent Facilitation Programme of the Department of Science and Technology (DS&T) has established Patent Facilitating Cell at Technology Information Forecasting and Assessment Council (TIFAC) which is an Awareness and training programme for Inventors from Govt organizations, Central and State Universities, aiding the government on IP related issues.
IP Facilitation Centre (IPFC) at NRDC (Joint initiative of NRDC and Ministry of Micro, Small, and Medium Enterprise (MoMSME) which is applicable to Entrepreneurs and MSMEs. Services such as Awareness and training programme, pre-filing services, prior art search, patent filing support with provisional specification and support for further proceedings and post grant. For other IP- Guidance and assistance in preparation of documents required for registration is also offered.
Department of Biotechnology established Biotechnology Patent Facilitation Cell (BPFC) is an single window awareness-cum-facilitation mechanism.
IPR division of DeitY (Department of electronics information technology) under Ministry of Electronics & Information Technology (MeitY) in which the Government grants, for individual industry, maximum of Rs. 2.0 Crores per project and the duration of each project; for industry consortium these figures would be Rs. 4.0 Crores.
IPFC- Department of Defence Production provides General advisory about IPRs, and Services such as IP Protection, IP Awareness & Training and Advisory Services. Applicable to Indian Ordnance Factories and Defence PSUs
BIRAC- has started to aid with IP protection via Patent Assistance Funding Scheme. Reimbursement for expenses towards IP shall be decided by the IP & Technology Management Advisory Committee and shall be permissible as per the rate approved by BIRAC. BIRAC will not have any ownership but benefit sharing on the commercialization of the product. Applicable to SME's, Start ups, Academia and Indian Biotech Industry. Services are Patent searches, Patent Drafting, filing and prosecution, Patent/technology landscaping, Technology management.
FICCI in association with the MoMSME established IPFC- Applicable MSMEs, individual entrepreneurs, startups, industry. The centre offers the IP services at more than 50 per cent discounted rates as compared to those available in the market directly from the experts. General Advisory, Prior Art Search, IP Applications Drafting & Filing, Prosecution of Patent and Trademark Applications.
National Manufacturing Competitiveness Programme (NMCP) (MSME)- Enhance awareness about IPRs for protecting their ideas and business strategies. Maximum Grant for assistance on Patent registration, Domestic Patent- Rs 1 lakh and Foreign Patent- Rs 5 lakh.
IPR Facilitation Services Confederation of Indian Industry (CII), applicable to Stakeholders who are members. PR advisory services, IP protection facilitation, IP management services, IP audit for various organizations
State policies
Some notable state policies that create enabling environment and supporting eco-system that facilitates IP: -Centre of Excellence-IP (Pune), Andhra Pradesh Innovation Society, Patent Information Centre at Guwahati, Assam Start up Policy 2017 (still applicable), Goa start-up policy 2021, Haryana Enterprises Promotion Policy, 2020, MP Start up Policy and Implementation scheme 2022, IPR scheme of the Maharashtra state innovation society, Uttarakhand Start up Policy 2018, Tamil Nadu Technology Development & Promotion Centre.
PIC in association with TIFAC at Chhattisgarh, Gandhinagar, Haryana, Himachal Pradesh, Bhubaneswar, Rajasthan, Tamilnadu, UP and West Bengal, (PIC) in association with M.P. Council of Science & Technology, Bhopal.
The Department for Promotion of Industry and Internal Trade and World Intellectual Property Organization (WIPO) have signed an agreement to establish Technology and Innovation Support Centres (TISC). The Cell for IPR Promotion and Management (CIPAM) is designated as the National Focal point for the TISC national network. Till date, 10 TISCs have been established Punjab, Chennai, Gujarat, Andhra Pradesh, Kerala, Rajasthan, Karnataka, Telangana, Odisha and Jammu and Kashmir.
Tax Incentives (Income Tax Act, 1961)
Section 80 IAC: Post getting recognition, a start-up may apply for tax exemption for any 3 consecutive years out of a block of 7 years (10 years for start-ups from the Bio-Technology Sector) from the date of its incorporation. 
Section 56: start-up may apply for Angel Tax Exemption.
Section 35 AB states that where the assessee has paid any lump sum consideration while acquiring any know-how for the use of one's business, the expenditure for the same shall be deducted in six equal instalments.
 Section 80O- Deduction in respect of royalties, etc from certain foreign enterprises.
Section 115BBF- concessional rate of taxation at 10% on royalty income in respect of the exploitation of patents granted under Patents Act, 1970 and is only applicable to an eligible taxpayer.
Section 80 OQA states that a deduction of 25% shall be allowed from any income obtained by the author on account of any lump sum consideration for the assignment or grant of any of his interests or of royalty or copyright fees.
Section 80 GGA talks about certain other deductions for scientific research which are provided under the head deduction in respect of certain donation for scientific research or rural development.
Section 88 RRB deals with the deductions on payment of royalties for patents.
With economic activities being exponentially driven by new-age inventions and innovation, it becomes crucial to not only safeguard the rights and interests for the inventors but also promote the creation of IP. The Government of India has taken many steps in the right direction through such policies and schemes.
Safir Anand is senior partner and head of trademarks, and contractual and commercial IP, at Anand and Anand