How to beat endless court delays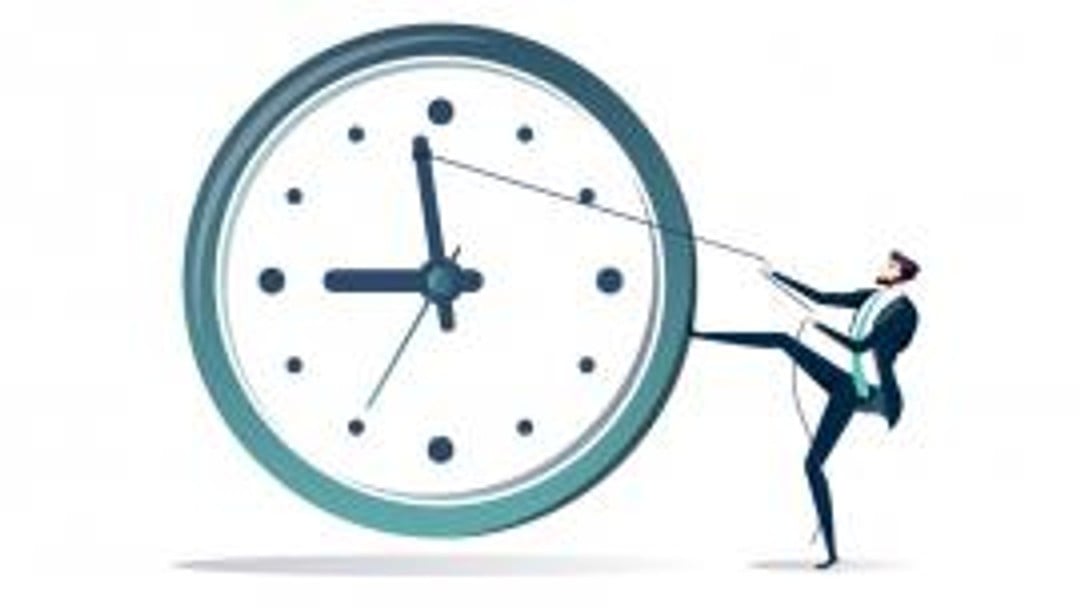 Vanessa Asante encourages divorce lawyers to consider practical steps to avoid court delays
Getting divorced is never an easy process. It can be both an emotional and a financial rollercoaster for clients. That is not, of course, helped by the ever-increasing delays faced by separating couples when pursuing a divorce and dealing with the division of their finances through the court.
At a time when most parties want nothing more than to draw a line under their previous relationship, the mounting delays can make it difficult to move on when that connection remains in terms of 'unfinished business' with their former spouse. It can also leave the future arrangements for their children in limbo.
Figures released by the Ministry of Justice reveal that the average time from issuing a divorce petition to obtaining decree absolute was 59 weeks in the period January to March 2019. This was an increase of eight weeks from the same quarter the previous year.
In some cases, there are strategic reasons for delaying the decree absolute, for example, it may be put on hold to deal with outstanding issues surrounding the finances. Nevertheless, there has undoubtedly been a marked increase in the time taken for the parties to achieve decree nisi.
Although no specific figures are given for the time taken to conclude financial remedy matters, many practitioners will be familiar with having cases in proceedings that often take in excess of 18 months to finalise.
Since the introduction of the 11 centralised regional divorce centres that took over responsibility for processing divorce petitions from local family courts, a significant backlog of cases has ensued.
These centres, along with many other courts across the country, are often understaffed, overstretched and overwhelmed by the growing number of applications they receive.
When it comes to applications made for financial remedies, the situation has not been assisted by the number of court closures and a rise in litigants in person (LIPs) representing themselves due to cutbacks in legal aid provision.
LIPs inevitably lack the levels of expertise of an experienced legal representative and so more court time is required to deal with their matter. As the number of both private and public law applications have risen, there has not been a corresponding increase in the number of judges to meet demand. This can often lead to cases being adjourned at short notice due to a lack of judicial availability.
Getting ahead
It can take months to get a substantive response from the court on certain matters. Errors made on the divorce petition and subsequent applications can set matters back by at least an additional month or two if the forms are returned by the court to be corrected.
Some common errors include getting the parties' names wrong, and incorrectly stating the date of marriage or of separation. M v P (Queen's Proctor intervening) [2019] EWFC 14 is a recent example of how the courts approach errors on the divorce petition.
A defect in a petition was picked up two years after decree absolute was granted. The wife had relied upon a two-year separation with consent, although on the dates provided their separation had fallen slightly short of that two-year period.
The court had to decide whether the error would render the divorce decrees void, such that the parties would be taken to have remained married, despite the earlier decree absolute.
This would have been a difficult position for the husband who had remarried. Thankfully, it was found this type of error did not undermine the jurisdiction of the court to entertain the petition, so the decrees were voidable rather than void. The parties were permitted to remedy the defect and amend the petition to rely instead upon the husband's unreasonable behaviour.
Neither decrees were set aside and they were affirmed as valid. This is a cautionary tale to practitioners to ensure all aspects of the petition are factually and legally correct.
Alternative dispute resolution
Trying one's best to resolve financial arrangements outside of court and encourage clients to give serious consideration to alternative forms of dispute resolution is usually the best course. If it is possible to reach a sensible and workable agreement directly between each other (with the help of a mediator) or through correspondence between solicitors, this is to be preferred.
As a precursor to negotiations, it is always helpful to suggest appropriate counselling services for clients to help them feel better prepared for what's ahead and assist them in communicating with their spouse in a more constructive manner.
Arbitration, for those who can afford it, offers an excellent way forward. Parties can choose to arbitrate their disputes by selecting an arbitrator who is a family law specialist to make a final and binding decision on the division of finances (and most matters related to the children).
Parties will have flexibility and control over the process and the timetable; and are able to set hearing dates promptly at a time convenient to them. It is even possible to arbitrate discrete issues based on the papers submitted rather than having a physical hearing.
An arbitral award allows for more timely outcomes provided by an experienced expert in their field who has been able to take the time to understand and give due consideration to all the issues in the case.
If it seems the other side won't engage with negotiations, consider issuing a Form A application sooner rather than later. Often, having a court-ordered timetable in place spurs people into action. This can be a helpful step to avoid matters drifting indefinitely.
The reality of the costs associated with court proceedings can sometimes operate to focus the parties' minds and incentivise them to work towards a settlement.
Early information gathering
If proceedings are looking imminent, the sooner the information can be collated and the more comprehensive it is, the stronger the chance of using the first directions appointment (FDA) as the second stage financial dispute resolution (FDR) hearing, which is generally the stage at which most cases settle.
It is also best where possible to recommend clients give early consideration to matters such as the area they would ideally like to move to; how much it might cost them to re-house; their potential mortgage-raising capacity; and how much monthly income they would need to support themselves and their children.
Other collaborative options
Even while in proceedings, always bear in mind other mechanisms which can be used to assist in resolving the dispute, for example: Round table meetings – It often helps to have both parties and their legal representatives around a table together in one room with the aim of negotiating a deal. This can often stem the flow of ongoing solicitor correspondence where the narrowing of the gap between the parties tends to be more gradual and incremental.
Instead, all issues can be looked at in the round and addressed and resolved. A successful round table meeting will allow the parties to compromise and hammer out a solution.
Private FDRs – It can often take several months to obtain a court hearing. A private FDR, on the other hand, allows the parties to select a family law specialist, such as a barrister or a retired judge, to perform the function of an FDR judge in providing them with an indication and a good steer on potential settlements.
The parties can choose the date of the FDR which means they can take place far sooner than a court-based FDR. Again, parties who invest in this process are much more likely to agree a deal.
Will it get any better?
Over the last few years a range of steps have been taken in an attempt to reform practice and procedure to make the wider family court system more efficient, for example:
Parties acting in person can now issue their divorce petitions online. The new service has been shown to drastically reduce the error rate and the chances of a petition needing to be returned for corrections. HMCTS has further plans to digitise the entire divorce process through to decree absolute.
 With that will come plans to transfer responsibility for the divorce process from the regional centres to a single court – the new national Civil and Family Service Centre at Stoke-on-Trent. The hope is that this centre will be better resourced.
 Proposals to implement a wider use of video technology in the courtroom and recommendations for greater use of telephone hearings, rather than physical hearings for without notice applications.
A shift towards stricter scrutiny around the instruction of experts and a closer look at both the necessity and proportionality of the instruction (even where the instruction of an expert has been agreed). Where experts are instructed, there is an emphasis on first attempting to resolve disputes arising from the report by raising questions of the expert, to avoid them having to attend a hearing to give evidence.
Advocates are now expected not to leave court without having first prepared a draft order for approval by the judge so that parties can take away a sealed order that day. This will avoid the delay in receiving sealed orders from the court which are waiting to be typed.
Despite these positive steps, the court service is still woefully underfunded; sadly, it is likely the current state of affairs will remain with us for a while.
Vanessa Asante is an associate solicitor at Family Law in Partnership flip.co.uk