Health & Safety 2.0: Solutions to the profession's wellbeing challenge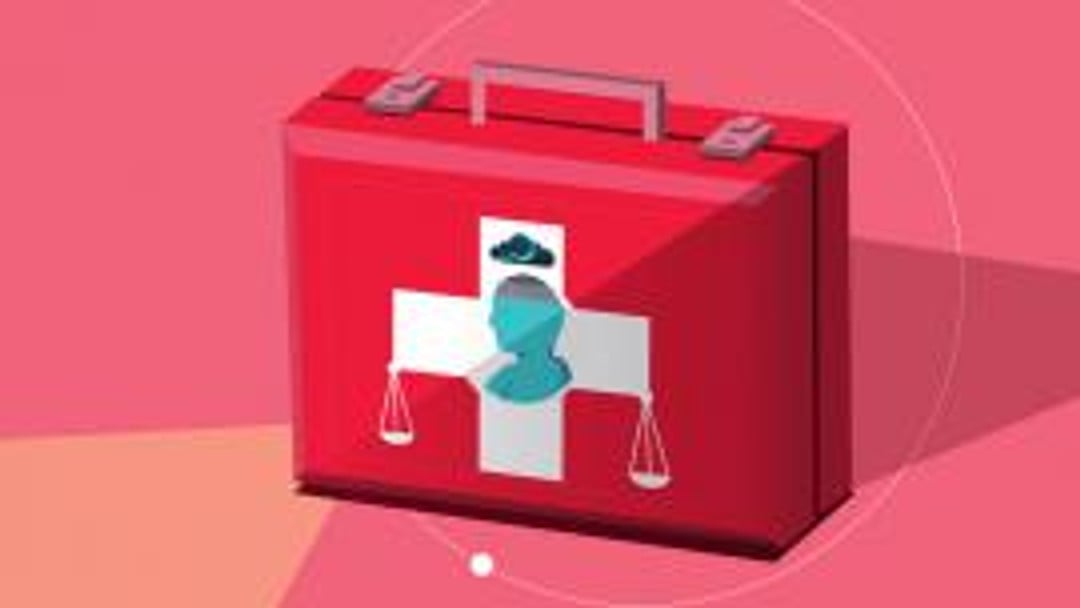 Mounting evidence that lawyers are being exposed to unsustainable levels of stress is leading the profession to find proven strategies to combat it. Hannah Gannagé-Stewart reports
Stories of lawyers pushed to the brink of their mental and emotional resilience by the excessive demands of their jobs have become an unfortunately common occurrence in today's legal world. 
It was with great sadness last month that the legal community woke to news of the sudden death of Baker McKenzie global chair Paul Rawlinson, who had taken a leave of absence from the firm last October due to "exhaustion".
It is unclear whether Rawlinson's unexpected passing was related to his illness but his decision to take a break from work is evidence enough of the toll that stress can take. 
And it's not just those in positions of the greatest responsibility who find themselves negatively impacted by the pressures of legal practice.
There have been several examples recently of trainees falling foul of intensely competitive and bullying cultures. 
Only weeks ago, a paralegal was awarded £47,000 by an employment tribunal having endured being called a "stupid cow" and "stupid c**t", among other tirades of disrespectful language by her firm's senior partner Richard Barca. 
By all accounts Barca's behaviour towards the complainant in this case was far from exceptional. It seems the cultivation of an oppressive and stressful environment for his staff was a defining characteristic of his leadership. 
In separate cases, trainee lawyers Sovani James and Emily Scott were struck off for dishonesty, having worked in toxic firms where they were routinely bullied, humiliated and, in Scott's case, forced to act dishonestly by senior colleagues. 
Anyone who has worked closely with the legal industry will have a raft of anecdotes and stories to rival these. 
A new normal
But the tables are turning. Not only has there been a gradual dissolution of the 'old boys club' in recent years but society in general now has a different attitude to mental health and wellbeing. 
Millennials and Generation Z have grown up with a level of mental health awareness their baby-boomer parents are only just grasping.
On top of that they expect employers to protect their mental wellbeing, rather than needlessly test it to its limits. 
The Junior Lawyers Division (JLD) has been particularly active in monitoring the mental wellbeing of its members, surveying their resilience annually for the past three years. 
This year's survey, the results of which were published on 6 April, saw a record number of respondents: 1,803 – up from 959 the previous year and 214 for the inaugural survey in 2017. 
Among the key findings, we learnt that 93.5% of respondents reported experiencing stress in their role in the last month with just under a quarter (24.8%) of those respondents saying they had experienced severe or extreme levels of stress. 
Work-related stress was found to have had a physical impact on the health of 34.5% of the respondents, such as feeling physically sick or having chest pains. 
And, perhaps most concerning, 1 in 15 (6.4%) reported experiencing suicidal thoughts in the month leading up to taking the survey. 
Law Society Council member Kayleigh Leonie is the brains behind the survey and recently joined LawCare as a trustee. In her foreword she explains why her work on mental health among junior lawyers is so critical. 
"Unless we can break the cycle of pressure, stress and ill-health learned as a junior lawyer then we are consolidating unhealthy and damaging practices in all of our colleagues that will significantly impact the wellbeing of individuals and the whole profession now as well as in the future," she says. 
Promisingly, almost half (49%) of respondents to the JLD survey said they worked for organisations which offered guidance and support in relation to mental health. But just over a quarter (26%) did not know about mental health support offered by their firms. 
Furthermore, 77% felt their employer could do more to provide help, guidance and support in relation stress at work while 78% believed more could be done to support those suffering with mental ill health. 
For more than 20 years LawCare has been working to raise awareness of mental health in law firms. Calls to its helpline increased by 5% in the last year, with calls relating to bullying and harassment almost doubling in 2018, from 38 to 68. 
The charity's chief executive Elizabeth Rimmer believes the culture in many law firms is not only damaging for the lawyers that work there but also for business. 
"Firms need to do their best to create a healthy and happy place to work, not only because it is the right thing to do, but because there is a strong proven business case for it", she explains. 
"Happy employees lead to greater productivity, better morale, better retention of valued and experienced staff, and reduced sickness absence. In addition, the next generation of lawyers are already asking potential employers what they do to promote staff wellbeing and are looking for workplaces that embrace flexibility and new technologies. 
"To attract and retain the best candidates, firms will need to evolve beyond the traditional law firm model and focus on putting the wellbeing of their people at the heart at what they do." 
Positive action 
Slowly but surely, the stigma around mental health is falling away. Barristers have had access to an online portal Wellbeing At The Bar since October 2016, while this month saw the launch of legal training provider CLT's Wellbeing For Lawyers e-learning course. 
Mental health trainer and executive coach Lubna Gem Arielle was lead adviser on the new CLT course and runs resilience training at the Law Society. 
Her courses help lawyers to understand the causes of stress, anxiety and depression and how to nurture themselves into having greater resilience. 
Asked whether lawyers can both avoid stress and be at the top of their game, Arielle says: "Excellence itself is not an impossible standard. If clients are paying hundreds and hundreds of pounds, they will expect excellence. But the problem is perfectionism".
So, what separates the two? "It's about understanding when being 'perfect' is necessary. If we cite the wrong name in a case or make a social gaff in a meeting, ultimately it doesn't matter. It's when we apply impossibly high standards to every aspect of our life that it gets to us," she explains. 
Gillian Higgins is a war crimes barrister and head of the international practice group at 9 Bedford Row chambers. Seven years ago, while in the process of adopting her daughter, she started to become more aware of the "accumulated stress" of her job. 
Experiencing a desire to "worry less, stop cross-examining people who wanted a simple conversation, step off my hair trigger and be present", Higgins joined an eight-week mindfulness meditation course. 
It took six months for Higgins to tell her colleagues what she had been doing but eventually she decided to bring her practice to the Bar, by training as a mindfulness coach herself. 
"I think what resonates is that I am a lawyer and I do know about the stresses of daily practice", she says. 
"I don't float around in a state of Zen. Mindfulness is a very practical tool and so when things go wrong or sideways, it helps me to repair a situation much more quickly. Rather than catastrophise, I can pause and notice what's actually going on – and then decide what to do, knowing that negative thoughts come and go – if you let them." 
Mediation has also increased her focus. "I am more aware of when I am being distracted and more able to make a decision about what to do next. 
"Do I go with the distraction or keep focused on my skeleton argument for another 20 minutes? This awareness can change your whole approach to how you organise your work and home life." 
The benefits of mindfulness and meditation are now backed up by reams of peer-reviewed reports – more than 4,500, according to Higgins. 
She cites a report published in the Arizona Law Review last year, Mindfulness in Law: A Path to Well-Being and Balance for Lawyers and Law Students. 
It quotes US research group, The National Task Force on Lawyer Well-Being, as saying: "Mindfulness can reduce rumination, stress, depression, and anxiety. It also can enhance a host of competencies related to lawyer effectiveness, including increased focus and concentration, working memory, critical cognitive skills, reduced burnout, and ethical and rational decision-making." 
The same report also observes: "Too many lawyers and law students experience chronic stress and high rates of depression and substance use.
"These findings are incompatible with a sustainable legal profession, and they raise troubling implications for many lawyers' basic competence. This research suggests that the current state of lawyers' health cannot support a profession dedicated to client service and dependent on public trust".
For Higgins, this is a "devastating" indictment of the current state of the culture of law. Advocating for a more compassionate culture, she says lawyers should have access to resources that can improve wellbeing, but that mental health, and not enhanced performance, should not be the motivating factor. 
Mindful business 
One initiative that aims to equip lawyers, and their employers, with the tools to reduce the unnecessary burdens of professional life is the Mindful Business Charter. 
The scheme now has about a dozen members, including founder organisations; Barclays, Pinsent Masons and Addleshaw Goddard. 
The Charter was born out of a conversation between Barclays in-house lawyers David McCahon and Phil Aiken and Pinsent Masons senior partner Richard Foley about 12 months ago. 
The crux of that conversation was that it is possible to separate 'avoidable stress' from 'unavoidable stress', the latter being a feature of the legal and financial services industries. 
They decided it was time to crackdown on 'avoidable stress'. This means discouraging unnecessary urgency in the course of the working day, or out of hours.
Staff are encouraged to avoid emailing in evenings or at weekends and to be realistic about deadlines – does that contract need to be turned around in 24 hours, or could it be 48? 
Aiken places the project into context. "If you think back to the industrial revolution, you had people who were going into work and were being damaged – physically in that case – by the new working environment. 
"My view is that we are giving insufficient thought to how today's new revolutionised working environment may be damaging our people and initiatives such as Mindful Business Charter, and what David is doing on wellbeing, is at the forefront of trying to address how people might be damaged by the new workplace. 
"I think it's incumbent on organisations such as Barclays and others to lead the industry on that and to my mind it's health and safety version two." 
McCahon, who leads wellbeing initiatives for Barclays staff, believes there is an important business benefit too. "When you think about the best legal advice you can give is going to have that element of creativity in it, the fresh thinking, people not being fearful. So, it's both the impact on the individual and the impact on productivity and performance that should lead this kind of work". 
While it might seem like businesses at the scale of Barclays, Pinsents and Addleshaws need this kind of initiative more than others, the JLD resilience survey may suggest otherwise. 
It discovered that a higher proportion of respondents (28.8%) working in small firms (1-4 partners) reported regularly feeling unable to cope as a result of stress at work, compared to 16.7% of those working in larger firms (more than 26 partners).
Furthermore, one-fifth (22.9%) of respondents working with vulnerable clients regularly felt unable to cope, compared to 17.3% of those not working in other fields. 
It may be that smaller firms are less likely to invest in the kind of measures described above or that the individuals working in them feel less able to share their concerns with colleagues. 
Either way, it shows that work-related stress and anxiety is a universal issue, affecting lawyers throughout their careers and in a variety of settings. Now really is the time to be mindful of mental health.