Freeths announces major investment in Manchester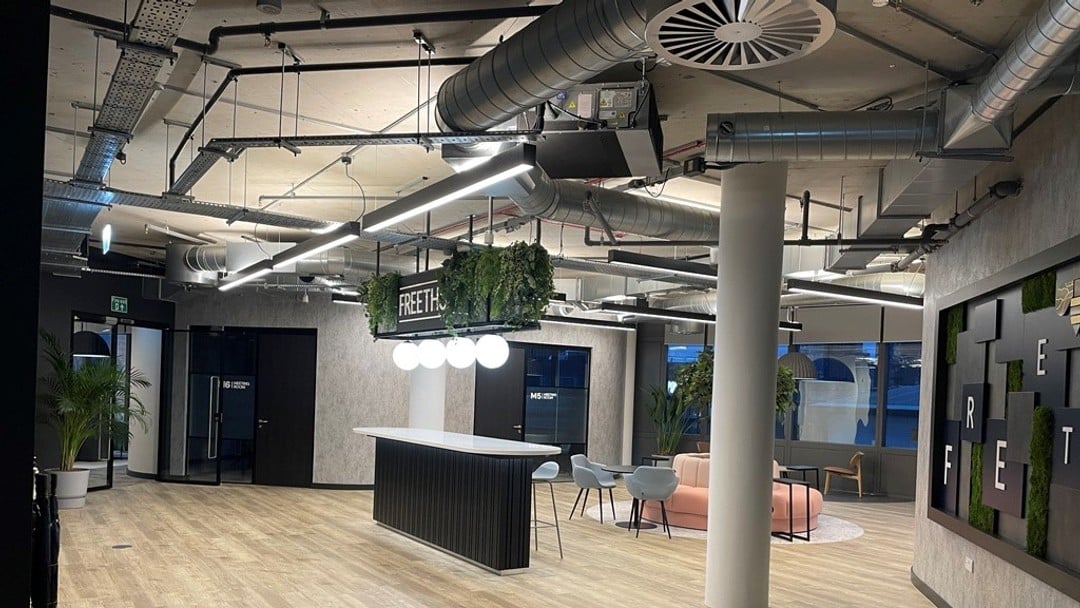 By Announcement
The move to new premises follows another year of record growth. The firm recently shared its financial results for 2022/3, announcing that their turnover was up by 14.9% to £129 million – an increase of £17 million from last year.
The focus of the new Manchester office design is to provide a flexible working environment that embraces Freeths working culture for the future. With extensive consultation with staff, the new office is designed to foster the benefits of working in a dynamic and ergonomic workspace. 
Managing Partner of Freeths Manchester, John May, said, "Our new office concept has taken into account the key elements needed to create a collaborative and functional working environment for the ambitious, talented and dedicated staff that underly Freeths' success".
"The design includes areas that are varied and versatile to facilitate productive and efficient use of the office space. The design provides areas for desk sharing, meeting with clients, quiet working spaces and multifunctional rooms equipped for training, client meetings and staff wellbeing. A modern, post covid workplace", he continued.
"Rather than paying lip service to the green agenda, Freeths have thought seriously about how to reduce their carbon footprint and this was a key consideration in the Manchester office design in collaboration with Overbury."