Family mediation: Making the process mainstream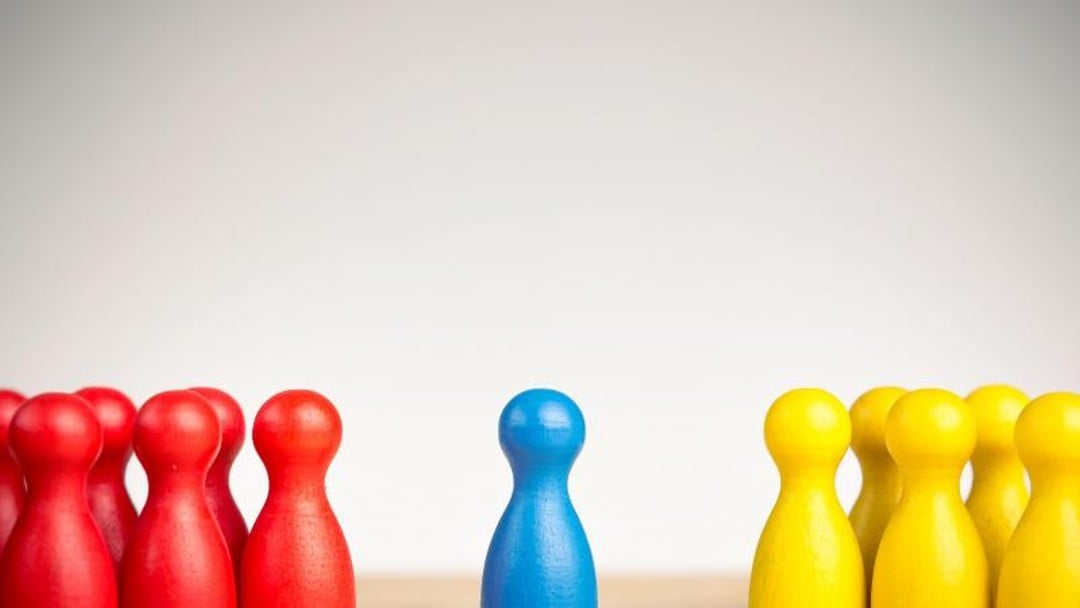 By
As family mediation week 2017 unfolds, Jean-Yves Gilg says mediation could become the new norm, but only if enough momentum is built up in support of the process
Mediation in family disputes has gradually become a formal part of the process since it was made a requirement in 1997 for legal aid-funded private law cases. In 2011, a new pre-action protocol set out an expectation that all parties to divorce proceedings, whether represented or not, would attend a mediation information assessment meeting (MIAM). The move was part of the government's drive to divert cases from court, embodying the general mood for faster and more cost-efficient dispute resolution processes.
Now, under the Children and Families Act 2014, no private law case can proceed to court unless the parties have considered mediation – unless it involves children or there are abuse allegations, both of which are exempted.
The reality, however, appears to be very different from the government's aspiration. A 2015 report on mediation in private family law disputes based on 2013/14 data found that between 66 and 76 per cent of MIAMs converted to mediation. And of the 300 case files reviewed, 41 per cent had not attended a MIAM, with just over half falling within one of the exemptions.
Legal Aid Agency data shows that the number of starts, assessments, and agreements fell sharply after LASPO. Since then, the volume of starts and assessments has fluctuated but mostly on a downwards curve. Agreements are still going down. No national data is available in respect of privately funded cases but practitioner experience suggests things aren't much better. So, as this year's family mediation week unfolds, the question remains: short of making mediation compulsory, how can divorcing couples be made to take it more seriously?
Understanding mediation
Karen Barham, solicitor and full-time family mediator with Barlow Robbins, says there is still a lot of public misunderstanding about mediation. 'Some people continue to think it's about relationship reconciliation, which it's not. It's about assisting couples or other family members when relationships break down. There may not be a dispute or conflict but there are almost always things that need sorting out.'
Contrary to the dismal portrayal of the process in some TV series, mediation doesn't force warring spouses to sit in the same room against their will. 'A couple do not have to work in the same room if that is too challenging. I routinely see each partner in a separate meeting for several hours,' Barham continues. But for her, the major benefit of mediation, compared with litigation, is that 'it's a process that gets things done'.
Mediation is also better at providing solutions suited to individual circumstances. 'A court decision is a blunt instrument,' comments Julia Thackray, former head of family law at Penningtons and now a full-time mediator. 'It can't take in all the nuances, whereas mediation can focus on aspects that are important to the couple that may not be central to a legal process. As a process that allows you to reach your own decisions, mediation is empowering. Having outcomes decided by a third party rarely is and can be extremely hard for people to accept.'
What all mediators agree on is that a major effort is required in terms of public legal education to increase awareness of mediation's practical benefits. 'There needs to be a general education programme to make people realise mediation is more effective than a court order in dealing with practical everyday issues such as who's picking the kids up from school,' comments Hazel Wright, a partner and mediator at Hunters. An easy fix to start with would be to rewrite the divorce petition, says Wright. 'It doesn't say anything about mediation or alternatives to the court-based process. That would help; it's the biggest flaw in the system.'
John Taylor, chair of the Family Mediation Council, the umbrella body for national family mediation organisations, also wonders about the possible lack of enthusiasm within the legal profession. 'You can't compel people to be reasonable, you can only signpost mediation, in the way that some judges do during case management conferences. The challenge is to present mediation not as an option out there but right here in the conference room. Perhaps solicitors could play a bigger part in pushing that point home.'
Taylor isn't accusatory, just matter-of-factly pointing out that solicitors tend to be the first point of contact for couples considering a divorce. It does, however, echo concerns voiced by many mediators that some solicitors can be tempted to talk people into litigation, especially where there are steep billing targets to meet.
Keep it voluntary
Thackray acknowledges the tension that can exist in law firms but the solution isn't to make MIAM rules any more stringent, she says. 'MIAMs are already compulsory, people are supposed to be having those meetings before they apply to court, so what is the ill that making MIAMs somehow "more" compulsory would cure? Tightening the rules on who could legitimately decline a MIAM would risk bringing into the process people for whom mediation isn't appropriate. And if the problem is what goes on – or not – during a MIAM, then making the rules more prescriptive won't help either.'
Should judges be empowered to challenge the outcome of MIAMs more robustly, then? 'It's already happening in some cases, and some judges do it more than others,' Thackray responds, going back to the issue of presentation. 'If you ask someone whether they would like to sit in a room with the other party the answer is often 'no', so, the default position is to issue court proceedings, because it's seen as the natural answer, the way to make the other party do something, that something formal and enforced will work.'
Wright agrees, suggesting that formalising the process further would be counter-productive, if not unworkable. 'Judges shouldn't be authorised to challenge MIAMs – to start with, what would they challenge and on what grounds? There's also a problem with confidentiality, and mediation really only works if it's voluntary and confidential,' she says. 'All the judge could do is impose it halfway through, as a gatekeeper. Although the judge has no legal authority, that could help steer back onto the mediation track a lot of cases that have been hurried into court and have missed a proper MIAM stage at the beginning.'
Another misconception is that mediation is only available at the beginning of the process and cannot be brought in later on. This is often the case where clients are concerned about disclosure – mediation requires transparency – and head straight down the litigation route. This can happen where, for instance, the wife is concerned about the husband not disclosing assets in companies or that he has given money to siblings. But there is nothing to stop the parties choosing to mediate at a later stage. 'There can be a court hearing where disclosure takes place, and at that point the judge could say that there will be no further hearing and no more court time until there has been a full assessment meeting,' Wright says. 'Things could progress much more quickly if this was ingrained in the procedure at every possible stage.'
Complexity shouldn't be a barrier to mediation either, says Thackray. 'Some solicitors still believe that mediation won't work if there are considerable sums of money at stake and complex pensions arrangements. You can still have an accountant, actuary, and other financial experts to provide evidence and feed that into the mediation. And if you really get stuck, you can go to arbitration: there's no need to start again and it's quicker.'
Other possible improvements could include professional disincentives similar to the disqualification rule in collaborative law. 'The disqualification clause puts a lot of people off but I see it as a real positive; both client and solicitor have an interest in making it work,' says Vanessa McMurtrie, a partner at Surrey firm Hart Brown. 'But mediation is different; the parties can continue to take legal advice outside. Some clients can find the process frustrating, but if I believe that mediation is right for them, I will encourage them to stick with it and give it a try.'
Practical incentives
There are practical incentives, however. One is the emergence of fixed fees for mediation, just as family solicitors are beginning to offer fixed fees for solicitor-managed divorce. 'It won't be long before family mediators start offering fixed-fee work,' Wright posits. 'Paying, say, £1,500 for fixed-fee mediation would make people take notice of MIAMs in a way that statistics tell us they haven't.'
More solicitors training as mediators would also help – not just clients but solicitors themselves, who could be at the centre of the dispute resolution process. The move would be welcomed by Wright, who says that solicitors coming through the ranks now shouldn't be allowed to practise without being trained as mediators. 'It's not just about disputes but it's about family relationships; the idea is to think not in terms of conflict but in terms of resolving differences.'
The professionalisation of mediation and the emergence of career mediators also has Barham's support. 'A lot of us who have moved into mediation are no longer doing other types of work and are working exclusively as mediators.' She also points to Nottingham Law School, which has just opened a mediation and dispute resolution centre – 'the first and, so far, only academic institution to have a dedicated mediation learning feed. So the next generation of lawyers will be steeped in this approach from the start,' she says.
Another way of gradually squaring the circle could be to develop lawyer-assisted mediation, where the parties agree to mediate but each remains represented by their solicitor. There is no set format yet, but it is becoming a popular choice, according to Wright. 'It can be very effective, especially if it's coming halfway through. You can also bring in experts such as IFAs, for instance, to discuss pensions.'
Already, McMurtrie says, a triangular relationship tends to develop between clients, their solicitors, and the mediator. 'Most mediators understand how it works. I have seen clients a few times while mediation is in progress, so I know what's going on. Often the mediator involved picks up the phone to say they're sending a client back for legal advice on a particular point.'
Thackray mentions the Family Mediation Council guidelines, which already suggest parties should seek legal advice on the mediation process, including on the outcome and final orders. There could even be a silver lining to the mediation cloud for family lawyers. 'Potentially, there is unbundling work to pick up,' she says.Barham, too, is a keen supporter of lawyer-assisted mediation. 'There is consumer appetite for mediators as a one-stop shop,' she says. 'If we could design a model for lawyer-assisted mediation, that could really get traction.'
But for Barham there is another, deeper trend. The question in the digital age, she suggests, is how online technology can help. Barham has been working with the team behind the 'Mapping Paths to Family Justice' project, led by Exeter University professor Anne Barlow, on creating 'paths' in an online environment. Technological developments, she says, will change the landscape. 'The divorce process is moving online and the Ministry of Justice is progressing with its out-of-court pathway and there is increasing reliance on online tools for information and advice.'
All these initiatives go some way towards addressing the issue that mediation, for all its benefits, has not taken off on the scale the government and supporters wished. On their own, they are unlikely to work, but if enough momentum can be built around all of them together, as a whole, mediation in family disputes could perhaps become the new normal.
Jean-Yves Gilg is the editor-in-chief of Solicitors Journal