Fact or fantasy?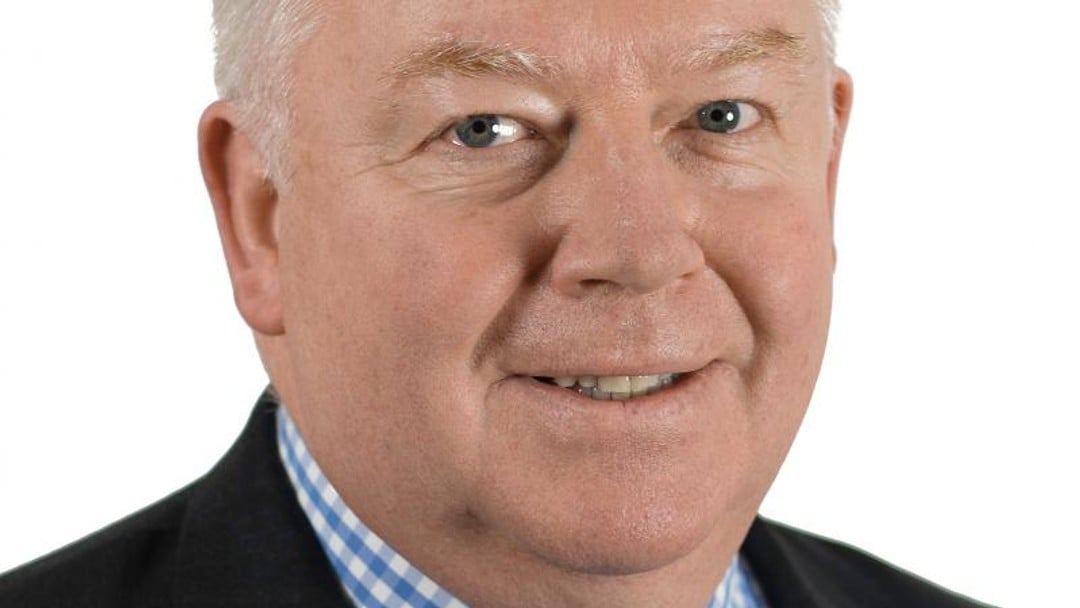 By
The case of David Bryant highlights the dangers of uncorroborated victim testimony in historic sex offences, write Rupert Butler and Rachael Earle
On 20 July 2016 the Court of Appeal quashed the conviction of David Bryant, a retired decorated fire officer, two and a half years into an eight-and-a-half-year prison sentence for buggery of a boy in the 1970s. While Mr Bryant's remarkable tale has a happy ending, his case shines a disturbing light on the incompetence of our criminal justice system to sift fact from fantasy during shoot-outs between alleged victims and perpetrators following an uncorroborated complaint of historic sex abuse.In October 2012 David and Lynn Bryant were at home in Christchurch when a handwritten note was dropped through their letterbox making an unspecified allegation about an event in 1976. It had all the hallmarks of blackmail and so they called the Dorset Police for help.
Shortly afterwards, the police told Mr Bryant that the author of the note, Danny Day, had complained he had been violently sexually assaulted in the Christchurch Fire Station by two firemen, one of whom was deceased, the other being Mr Bryant. It transpired that Day had worked briefly one summer collecting glasses in the local British Legion Club

where Mr Bryant and other Christchurch firemen drank.
Mr Bryant was interviewed under caution and denied any knowledge of an assault. Naturally, he could not provide an alibi for an event 35 years ago that was said to have taken place anytime between 1976 and 1978. Oddly, the police asked Mr Bryant if he could think of a reason why Day should make it all up. While it should not have been Mr Bryant's job to disprove the allegation, had he, or Dorset Police, known Day's medical history they would have had their answer. While Dorset Police have protested that they carried out a thorough investigation, it appears that did not include checking Day's medical records.
To his astonishment, Mr Bryant was charged. The case came to trial in December 2013, when he was convicted by a majority verdict, the only prosecution witness being Day. Mr Bryant was sentenced to six years, which was increased on appeal to eight and half years. Happily, friends of the Bryants have always refused to accept the decision.
Untruthful evidence
That might have been the end of it if Day had been satisfied with the conviction and compensation from the Criminal Injuries Compensation Authority. However, he was not and went on to waive his right to anonymity and give media interviews, stating he was motivated to come forward by the revelations about Jimmy Savile. Then, in 2015, Day sued Mr Bryant and his former employers, the Dorset County Council, for personal injury damages. In those proceedings Day claimed that he had suffered daily from the impact of the assault, which had robbed him of a promising boxing career, having pulled out of the GB Olympics squad for the 1984 Olympics in Los Angeles for fear of being watched on TV by his attackers.
Accompanying his Particulars of Claim was a psychiatrist's report, which faithfully recited extracts from Day's medical notes that revealed in the ten years preceding his complaint he had presented to doctors on numerous occasions seeking help for a lifetime's lying, deceit, and staging dramas for effect, blaming his poor relationship with his parents for this affliction. While the psychiatrist did not see anything anomalous in this medical history and Day's failure to ever mention being sexually assaulted before he went to the police in 2012, it was obviously material that Mr Bryant's defence team wished the jury could have seen, as well

as Day being tested in his evidence as an admitted liar.
Accordingly, Mr Bryant sought permission to appeal his conviction out of time, which led to an order for disclosure of Day's medical records. At the same time Mr Bryant had to fend off an application for summary judgment on Day's civil claim, which relied upon the fact of the conviction.
By now Mr Bryant and his family could not afford representation, having exhausted their savings on defending him. However, Rupert Butler agreed to act pro bono and to use his licence to conduct litigation to represent him in the criminal appeal and asked Peter Knox QC, head of chambers, and Rachael Earle to assist. Rupert also instructed a highly regarded firm of private investigators to investigate Day, and specifically his claims to have been a successful amateur boxer who retired in 1984.
Within the unused material disclosed by the Crown Prosecution Service were statements taken from Day's partner and, also, a so-called 'England national coach', which spoke of Day's boxing, including the clubs at which he fought, his coach, and the number of bouts won and lost. The investigators undertook exhaustive research into amateur boxing records, as well as face-to-face pretext and open inquiries of clubs and associations. By mid-June 2016 it became apparent that there was no available record of Day having boxed at all, which, if correct, meant he had lied in both criminal and civil proceedings. Statements were taken, including from the GB coach for the Los Angeles Games, all of which confirmed that no one had heard of Danny Day.
By extraordinary coincidence Muhammad Ali died that same week and, in tribute, Day changed his Facebook profile page to a picture of 'The Greatest' entering heaven, not appreciating that it had already been spotted from obituaries that Ali and Day had identical boxing careers, except Day had one more win under his belt. The investigators confronted the 'England national coach', who admitted his claims about Day's boxing were untrue. Upon disclosure of the investigators' findings, Day provided a further witness statement in which he also admitted that his claims about his boxing career were untrue. Mr Bryant's appeal was irresistible and the CPS properly conceded, but it remains unanswered how this blatantly untruthful evidence got into the hands of the police and whether it was checked.
Unique case
Mr Bryant's case may well be unique, because, as Sir Brian Leveson wryly reflected at the appeal hearing, it is unheard of for a person to seek medical help for lying. Simple sight of Day's GP notes would have prevented Mr Bryant ever being interviewed, let alone charged and convicted. But such uniqueness only serves to highlight the serious problem of evaluating witness credibility where there is no other evidence.
Post Jimmy Savile, under-resourced police forces and the CPS have been encouraged to treat uncritically any complaint of historic sexual abuse and so have become complacent in their inquiries, happily abdicating to juries the job of making untrained psychological assessments on the personalities of both victims and the accused. Chronic liars like Day have had plenty of practice and we should not be surprised if juries believe their stories, especially when under-funded defence lawyers simply cannot afford to spend the considerable time and effort necessary to disprove victim allegations. The outcome of such cases is now no better than a coin toss, which is too high a price for society to pay.
The cumulative effect has been a subconscious shift in the burden of disproof unfairly onto the shoulders of defendants. This process cost Mr Bryant and his wife four years of agony, including two and a half years of separation during his incarceration. Mr Bryant was incredibly lucky, because of the love and support around him, but also because Day became greedy '" yet there must be many people processed through our criminal justice system, or due to be processed, who are not so fortunate and whose lives have been devastated by horrific allegations made absent any truth.
The challenge is to find more reliable methods of identifying those whose complaints are lies, whatever their motives, other than the blunt instrument of cross-examination. Whether the Scottish system, which requires corroboration from two independent sources, is adopted, or medical records are made available to defendants as a matter of routine, both could become gateways to insisting complainants submit to psychological evaluation before trial in the right cases. After all, one of Day's legacies is the harm he has done to genuine complainants and it is as much in their interests as those of the wrongly accused, like David Bryant, that better ways are found of arriving at the truth.
Rupert Butler, pictured, and Rachael Earle are barristers at 3 Hare Court. With Peter Knox QC, they represented David Bryant pro bono
@3HareCourt
www.3harecourt.com