Expert witnesses concerned about legal aid, costs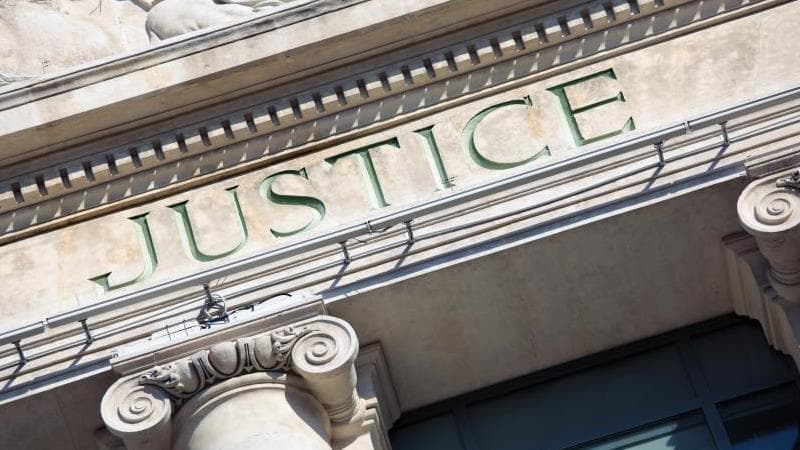 Jonathan Fenton-Harvey examines the latest expert witness survey, showing changing attitudes within the industry in 2022
In November 2022, a survey of expert witnesses' experiences during the pandemic was conducted by The Times newspaper and Bond Solon, a leading training organisation for expert witnesses in the UK.
The Times Bond Solon Expert Witness Survey 2022 was conducted online from 19 July 2022 to 19 August 2022. A grand total of 635 experts took part, making it one of the largest expert witness surveys conducted in the UK.
The survey covers many interesting issues related to the working patterns of experts, including whether experts should continue working after retirement, the roles of the courts and professional bodies in regulating the industry, accreditation, mentoring, fees and working in sensitive and highly contentious matters.
Defining an expert witness
The survey started with a key question, what is an expert witness and how should we define it?
"A legal definition of an expert witness could include issues such as what qualifications and experience is needed to become an expert, whether the expert should have been professionally trained in the role and whether someone who is retired can provide opinion evidence," argued the survey's analysis.
Over 70 per cent of the respondents concluded that such a definition is needed, yet the survey noted that it may be too tricky to create one that is broad and overriding.
A second topical issue is whether expert witnesses should have a set-in-stone time to retire and whether they should continue being instructed after retiring from a professional field. As the survey's analysis notes, many experts have built up decades of experience and this could be an asset in specific cases. Yet, it comes down to the judgement of the instructing lawyer whether a specific individual is right for the job. The survey results were evenly split, with some 50 per cent saying there should be a specific date.
Raising questions over the importance of training, the survey addressed whether experts are receiving enough training and guidance for members who serve as expert witnesses. This could be through professional bodies forming partnerships with training organisations, such as Bond Solon itself, or by forming in-house training sessions.
This was another close call, with 50.3 per cent saying more training and guidance was needed, while 49.7 per cent were happy with the status quo. Regarding extra measures professional bodies should offer, the experts mostly suggested regular training and further guidance.
Independent accreditation
The issue of making independent accreditation mandatory came up in the survey. While the survey results were once again evenly spilt, the survey's analysis notes many obstacles came up over independent accreditation. These comprised set up costs, including who would provide them and how and if it was experts, would this deter them from entering the field? The survey also considered if one-time experts should be accredited and finally, if there were even any potential positives for the industry.
Attempting to tackle this issue, the experts themselves were asked, with the most common examples being accreditation by a department within the professional body, universities or the Expert Institute.
When asked whether any mandatory accreditation should be re-evaluated every few years, a majority of 63 per cent said there should be. Yet, the survey's analysis warned: "whilst this would ensure that experts keep up to date with current law and procedure as well as best practice, the additional administration and costs involved might put off some experts."
Marketing
Like with many careers, marketing is important for expert witnesses and is evidently important for those in the industry to gain more work and the survey shows that. The most common example was expert witness directories, with 58 per cent of respondents saying they use this medium. The second most popular platform was one's own website which came in at 43 per cent – even higher than LinkedIn, which gained 33 per cent. Other named but less popular examples were other social media platforms such as Facebook and adverts in publications.
Directories seem to be the way to go, as a sizeable majority of respondents (71 per cent) said registering on directories had directly led to receiving instructions. On the other hand, membership of professional bodies seem less effective, as 65 per cent said they did not directly lead to gaining new instructions.
"Perhaps this success rate could be improved if professional bodies had their own directory of members that are linked to accreditation schemes," suggested the survey's analysis.
Paying for the work
Finally, the survey tackled the topic of how expert witnesses' fees should be determined and who should pay them. Firstly, it asked whether the courts should set the fees at the instruction stage instead of allowing an agreement between the expert and paying party.
Most respondents (80 per cent) said they don't feel courts should set expert's fees at the instruction stage.
"This is unsurprising, as often it is difficult for an expert to estimate the time and costs involved in providing a report at the instruction stage, as they need to have a good idea of the amount of evidence to review and what research is needed," noted the survey. "Courts already have substantial powers in terms of budgeting and timetables."
"Payment of expert fees, both in terms of the amount payable and when payment is made, has always been of keen interest to experts, as it is one of the reasons that the expert-instructing lawyer relationship can breakdown."
Thus, 60 per cent of respondents said that they should be paid as agreed at the outset of the work.
Rising inflation within the UK is obviously a hot topic too. When asked whether the expert witnesses would increase their rates amid inflation, 54 per cent said they would not do so. For those who said they would raise their rates, the average respondent said they would increase it in-line with current inflation rates at 11 per cent. Moreover, 82 per cent said rates should be allowed for expert witnesses on taxation of costs to be inflation linked.
Another pressing issue which concerns us all in the legal profession is dwindling court funding and legal aid shortages, particularly as criminal barristers went on strike in 2022 to gain an increase in legal aid rates. Nearly 90 per cent of respondents felt legal aid rates should be increased and that current levels of court funding are too low. Unsurprisingly, just under half of respondents to whom the question is applicable said they would not agree to work at current legal aid rates.
The survey noted that since many expert witnesses have a day job outside of the industry, it is more feasible for them to engage in passive strike action. It also argued that experts should still be rewarded for their work to ensure the wheels of justice are kept turning.
Tags: