Crossing boundaries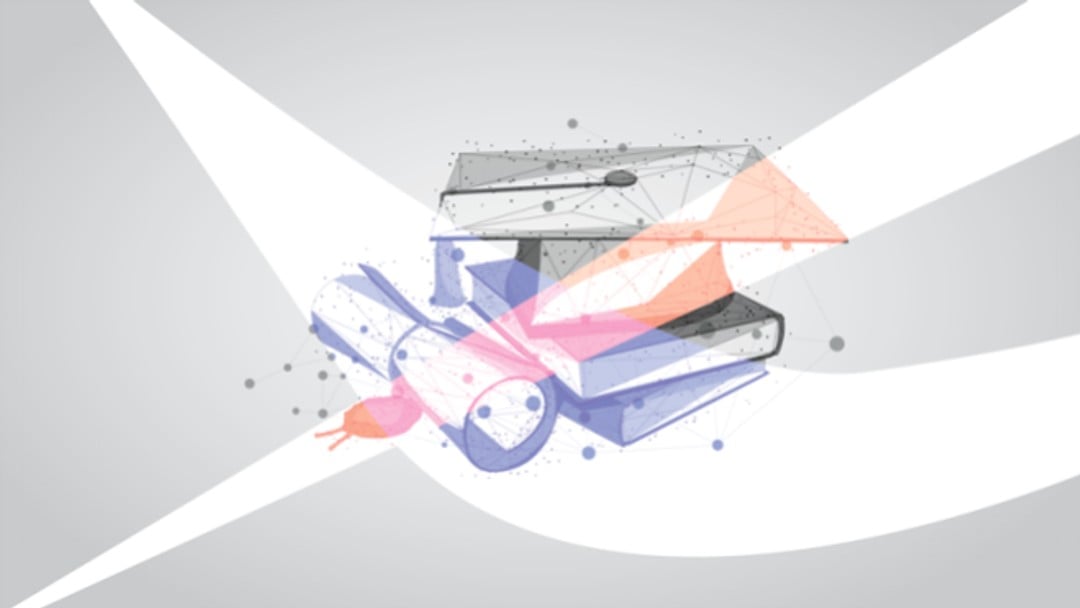 Andrew Francis explains how legal education is responding to inter-disciplinary professional work
Legal and professional services sectors face unprecedented turbulence in the midst of the global pandemic, including new ways of working, business failure and having medium-term business planning completely overturned. 
Legal education is responding to this turbulence by rethinking the design and delivery of programmes, but also by ensuring that our students develop the skills and attributes that they will require in a rapidly changing graduate workplace. 
At Manchester Law School, we have maintained our engagement with a range of professional service firms and other stakeholders throughout the lockdown. They continue to tell us that they are looking for graduates with resilience, creativity, an understanding of professional context and an acceptance of partial solutions.
A key element of this professional context, which I have explored in a recent research study, is how legal and professional services seek to build resilience through establishing structured connections across professional boundaries. Enabling our students to understand and operate within this interdisciplinary landscape was vitally important before covid-19. It is even more important today.
Legal service markets and their professions are transforming through market liberalisation, regulatory disruption, and a broader set of societal shifts. The nature and scale of these changes require a re-evaluation of the role that rigid boundaries play within the system of the legal professions. 
Recent discussion of the contemporary legal services market has focused on the competitive threat that new entrants bring to these established boundaries. While this is important, such a focus underplays the nature of the disruption across boundaries of expert knowledge. 
Connections
Narrow legal claims, particularly when placed in the context of the growing complexity of client problems, are often insufficient for the task at hand. Hence, whether in a large corporate deal, wealth planning, criminal defence or divorce, connecting the expertise of lawyers, accountants, tax specialists, mediators, and social workers might be required. 
Technology both facilitates and requires connections to support these developments, impacting "on the skills mix within law firms [requiring] data analytics, process management and business transformation expertise", according to the Law Society's 2019 study on LawTech Adoption. Connections exist in other sectors too, including in health care and policy work. All this is a response to the re-configuration of professional work, fragmentation of professional segments and shifting boundaries of expertise.
My recent study focused on legal services as an exemplar site of regulatory disruption to professional boundaries and drew on the analysis of two key sites; alternative business structures and wealth management, to ask what is the nature of connected claims of expertise and what drivers for connectivity do they indicate? 
Multi-disciplinary working has, of course, existed within large accounting practices for a number of years. However, within legal services in England and Wales what appears striking is that, in ABS, there is a new organisational structure that facilitates increasingly visible claims of connection. 
Secondly, and in contrast to the idea that national jurisdictions inhibit movement around different bodies of knowledge, the regulatory context deemphasises professional exclusivity. The narrative is 'disruption and connections – good; claims of expertise on the basis of occupational title – bad.' Fundamentally, the context of legal services in England and Wales means that there are now new opportunities for organisational support of professional connections, and new regulatory and market imperatives which recognise the value of such connections. What emerges are claims of connected professional working.
What is emerging are ways of working that can be characterised as 'connective legal professionalism.' The key elements of connective legal professionalism involve the primacy of the consumer, the compatibility of connected claims with originating disciplines, narratives of disruption and the importance of the field in determining the conditions for connectivity.
The organisational shifts implied by the claims that firms are making open up important new considerations. What are the systems and processes that shape service delivery, and how do they differ from those within firms that claim exclusive expertise? What organisational structures are in place, and how does this impact on productivity, innovation and compliance concerns? Are connected teams embedded within firms to respond to clients from the outset or is additional expertise brought in only when required?
Connections across professional boundaries will also impact upon individual practitioners. We should ask, therefore, how legal professionals work in connected environments and does connectivity impact on their identity, knowledge, ethicality, and legitimacy? Connectivity also raises questions about the relationship between education, training and particular professional fields. 
Career paths 
A traditional lawyer would have a demarcated area of expertise clearly distinct from accountancy, management consultancy or technology engineering. Increasingly these historically secure boundaries are now blurred. In the future, we may see more portfolio careers, with people moving between industries — perhaps working more as a lawyer at one point and a project manager at another, as an example. Complexity will be the norm.
Connectivity as a feature of legal professionalism is already shaping the attributes that recruiters desire – for example, the ability to form lasting relationships. The need to work with professional actors from different disciplinary backgrounds, bodies of knowledge, prior socialisation, cultural and ethical norms may also require relational attributes to be developed by those seeking work in these sectors.
Examples of these approaches can be seen in legal education around the world including the range of inter-disciplinary law programmes offered at Monash exploring the intersection between law and science or in the cross-faculty appointment programme underpinning the foundation of the new Law School at the University of California, Irvine, to facilitate interdisciplinary studies across psychology, economics and planning among others.
Law schools, like Manchester Law School, have the opportunity to develop a flexible response to the increasing importance of connections, that builds on our position within universities with strengths across the disciplines. Within our new law degree beginning in September 2020, students will have a rigorous academic legal education – but one that reflects the changing context, with final year cross-disciplinary projects and a strong emphasis on professionalism, ethics and a spine of units throughout the degree challenging students to think critically about the external environment in which they will work. Similarly, our new GDL, with its compulsory unit on legal processes, system and technologies will enable students to connect their legal understanding to the professional context.
For law firms, and indeed other professional sectors, there is a chance to work closely with education providers to design programmes that respond to the needs of their business and to the local region. This will, of course, differ from region to region and across jurisdictions.
Taking a much more explicit account of the importance of connections across boundaries enables legal educators and innovative firms to think much more creatively about the way in which lawyers, at an individual, organisational, and occupational level may manage the uncertainty of the contemporary landscape. At a time when professional services (along with the rest of society) face unprecedented uncertainty, this research suggests that we need to focus our attention on how professions build resilience to challenging contexts through connection.  
Andrew Francis explains how legal education is responding to inter-disciplinary professional work