Covert operations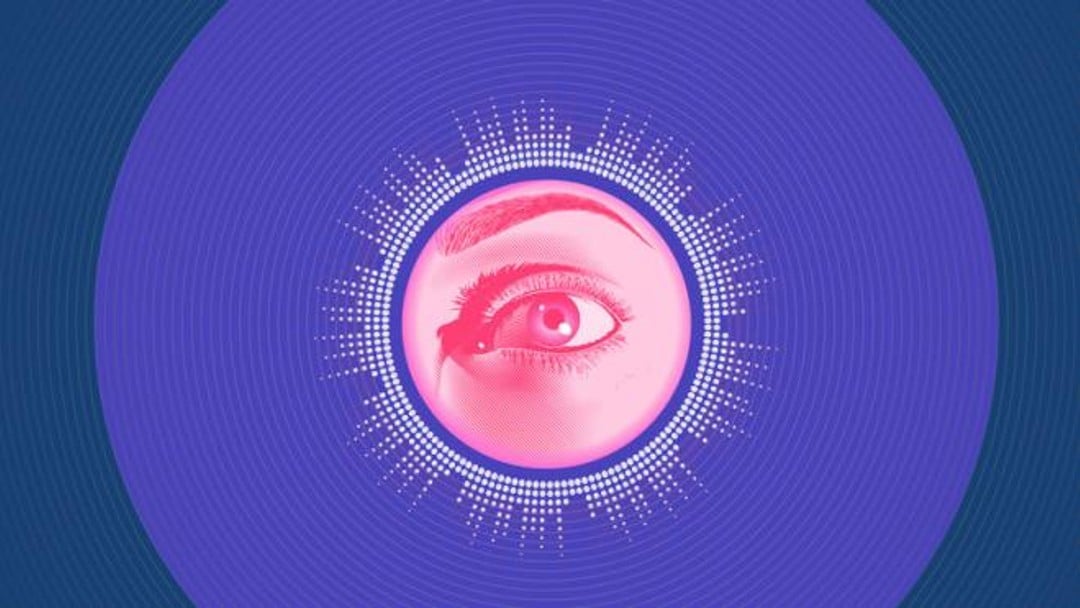 Has the admissibility of covert digital recordings tipped the balance in favour of the claimant? Nicola Laver reports
Simmering tensions as to the lawful admissibility of covert recordings and the dubious means by which they may have been obtained rose to the surface in the autumn, following a ruling that was cause for alarm among many in the profession.
The High Court ruled that a claimant's covert recordings of medical examinations by medical experts was admissible as evidence, while calling them "reprehensible".
Probative value
Audio and video recordings are digital documents for litigation purposes and often prove the best evidence to support a claim. And thanks to the ubiquitous smartphone, making a digital recording is easier than ever before.
Unlike digital recordings, the quality of reliable human witness testimony can be undermined by the passage of time, or its accuracy tainted by the frailties of human recollection.
The courts have traditionally tended toallow digital evidence obtained by means of questionable conduct, if it is still relevant and admissible. But what are the limits to the admissibility of such evidence?
The claimant in Mustard v Flowers [2019] EWHC 2623 (QB) suffered a brain injury following a road traffic accident and her solicitor advised her to record her appointments with the defendant's eight medical experts on a digital device. Two appointments were recorded covertly, including with one Dr Matthews.
A third scenario raised a thornier issue: the medical expert Dr Torrens asked for the recording to be stopped before neuropsychological testing took place. The claimant agreed and, though she tried to switch off her device, it stayed on and the consultation was unintentionally recorded.
There were strong objections to the admissibility of the covert recordings. Dr Torrens felt "professionally violated, distressed, angry and disillusioned". Dr Matthews complained that the claimant's actions "were wanting in honesty, transparency and common courtesy, that his permission should have been sought, and that he feels sullied…". The defendant insurer applied to have the evidence excluded.
The central issue for the court was the problem (more familiar in the criminal and family jurisdictions than in personal injury litigation) of evidence which may have been obtained improperly or unfairly but is nevertheless relevant and probative. Was it admissible?
The crux of it was whether the public policy interest in excluding such evidence was trumped by the important (but narrower) objective of achieving justice. Master Davison refused the application to exclude the three covert recordings.
Even though he found that deliberately recording covertly was "reprehensible" they were not done unlawfully. Also, considerations as to the relevance and probative value of the recordings, and the effect of admitting the evidence on the overall fairness of the litigation process, tipped the balance in favour of admitting them.
Notably, the judge's misgivings were so strong that in a postscript to his judgment he urged the Association of Personal Injury Lawyers (APIL) and the Forum of Insurance Lawyers (FOIL) to collaborate on a protocol to govern the parameters of recordings of medico-legal examinations.
Georgina Squire, head of dispute resolution at Rosling King and committee member of the London Solicitors Litigation Association (LSLA), acknowledges that it's "understandable that the judgment has caused some concern for the legal profession".
So what's the impact on future cases? In his judgment, Davison commented that covert recording is a "thorny topic" to be decided on a case-by-case basis.
So how could the ruling impact future litigation? Does his ruling mean covert recordings can be used in evidence to support one's claim or defence if it satisfies the 'highly relevant and probative' test – however it was obtained?
Gemma O'Brien, dispute resolution solicitor at Pannone Corporate, says there is no doubt covert recordings are a contentious issue.
Even though this is a personal injury case, she expects many parties "will try to rely on this case to test the boundaries and scope of covert recordings. This will no doubt necessitate a further ruling which will limit the scope and may prompt the creation of a protocol".
"The question is", she adds, "whether this case will lead to covert recordings at medical examinations becoming routine and subsequently used by parties in civil proceedings generally. If, as is seen in this case, covert recordings are deemed lawful and can be used to a claimant's advantage, why would they not?"
Further, she says it's likely the ruling will open the floodgates to claimants covertly recording to their advantage, "and will be a significant concern to both defendants and medical practitioners".
Naturally, defendant solicitors are most concerned about the ruling. But as O'Brien highlights: "The court pointed out that if the arguments presented in this case by the defence had been successful, then the 'surprising and undesirable' consequence would be that covert recordings of claimants by insurers would be equally unlawful. That would certainly be an unwanted consequence as covert recording has long been a powerful weapon for many a defendant."
Iain Wilson of Brett Wilson says, while one can understand that the doctors may have felt aggrieved by the covert recordings, "it is trite law that the courts may admit evidence that has been obtained in unfair, and even unlawful, circumstances". "In many instances", he adds, "the judge will be in an invidious position.
Naturally, the courts do not want to endorse unlawful or unattractive practices; but equally, when presented with highly probative evidence, they need to be mindful of excluding evidence which if deemed inadmissible could lead to an unjust or perverse outcome".
The classic example is a spouse intercepting or stealing mail to prove that untruths are being told in ancillary relief proceedings.
Furthermore, as Wilson notes, it doesn't follow that the admission of such evidence means a party is "off the hook" in terms of any civil (or even criminal) liability. He adds: "Obtaining evidence unlawfully, such as hacking into email accounts or stealing documents, may result in civil claims or a police complaint."
The court, of course, also has powers to punish the party obtaining such evidence in a questionable or improper way, by way of costs sanctions.
As Wilson articulates: "There are a number of myths floating around: for example, that it is a criminal offence to record someone without their knowledge (sometimes it is, sometimes it isn't) and that it's unlawful to film someone without their consent (this is not a default position).
The position is normally nuanced. Clients, witnesses, experts and even lawyers should always be mindful that they may be being covertly recorded." O'Brien has no doubt that covert recordings "will create a multitude of complaints with conduct being at the forefront of the complaints".
Data protection 
Issues flowing from recordings may, in the course of litigation, stray beyond admissibility and trigger questions or separate claims or applications in relation to delicate matters of privacy, confidentiality, data protection – even trade secrets.
It was argued in Mustard that one of the covert recordings brought into the public domain neurological testing materials that were intended to remain confidential. It was allowed – with the proviso that the relevant material was redacted or erased to ensure it did not enter the public domain.
The judge rejected the contention that the recordings breached the General Data Protection Regulation (GDPR) as they were not within scope. Under Article 2(c), GDPR does not apply to the processing of personal data "by a natural person in the course of a purely personal … activity".
A doctor's consultation or examination falls into this category; and the data related to the claimant and not the doctor.
O'Brien notes that this is highly unlikely always to be the case when covert recordings are involved. "Others," she warns, "may struggle to rely on this ruling in circumstances where the covert recording contains data not relating solely to the claimant" – where using the data would be a breach of the Data Protection Act 2018 (DPA) and GDPR.
Wilson raises the point that the position may be different with a lay witness. He states: "It would take a bold lawyer to encourage the recording of witnesses as a matter of course – without consent. That is not to say that such activity will always be unlawful."
"In the context of a claim for the misuse of private information" he comments, "the test will normally be whether any interference with private life/personal correspondence was proportionate and justified. While the court may perform a similar balancing act to the test of admissibility, the same outcome cannot be guaranteed.
"Moreover, it's often easier to establish liability for breaches under [data protection law] (although various defences and exemptions may apply – for example, processing personal data for the purpose of legal proceedings)."
O'Brien foresees that if a party seeks to rely on covert recordings, the other side is highly likely to argue they are unlawful under the DPA and or the GDPR; and or the manner in which they have been obtained was improper and should therefore be excluded. She says it's likely a strong and well-reasoned justification for covert recordings will be needed.
Practice points
The ruling raises a host of practical implications for all parties in proceedings and their lawyers. Wilson says: "As the judge noted, consideration should be given to the terms of engagement, with expert witnesses and, more importantly, cross-party terms and or directions regarding expert examinations.
"There is a good argument that all examinations should be recorded, but either way the question of whether a recording can take place or not should be addressed in advance so that issues like this do not arise."
How should lawyers advise their clients? This, says Wilson, depends on the circumstances of the case: "There is no blanket advice that can be given. Lawyers need to appreciate that if they get it wrong and ask their clients to play spy, they may be on the hook for a negligence claim (and possibly even regulatory action) if it results in legal action being taken against their client.
Conversely, if they get it right and the evidence is admitted, it could be the difference between winning and losing." Lawyers must also be mindful, he warns, about potential liability arising from the retention of unlawfully obtained evidence.
Could claimant solicitors be deemed negligent if they fail to advise claimants to record their medical examinations? O'Brien warns: "If there is any risk of this, it will undoubtedly lead to claimant solicitors advising all clients to covertly record their medical examinations."
Industry protocol
In elucidating his desire for a protocol, Davison said: "It is in the interests of all sides that examinations are recorded because from time to time significant disputes arise as to what occurred. In that situation, it is important to have a complete and objective record of the examination, which is subject to appropriate safeguards and limitations on its use."
Jonathan Wheeler, managing partner at Bolt Burdon Kemp, believes recording medicolegal appointments should be accepted on both sides. He comments: "A protocol would protect the medics from unfair accusations of bias in their dealings with claimants but would also ensure that where an expert's evidence as to the examination is seriously in question, the recording can set things straight."
O'Brien also believes a protocol would "assist in diffusing a significant area of potential conflict and confusion". It could, she says, create a scheme for the open recording of examinations and how such evidence should be utilised, thereby avoiding the use of covert recordings.
However, she points out: "Such a protocol would inevitably lead to increased costs for parties as additional work will be required with respect to preparation and review of transcripts from the experts. In addition, it is unlikely that all professionals will welcome recordings with open arms, given that this could lead to criticism and doubt being cast over their opinions and credibility."
It's worth noting that the judge was mindful of the costs issue and said an industry-wide protocol should (among other issues) pay "careful attention to the containment of the costs that might potentially be generated".
Wheeler, who believes the ruling could be relied on in appropriate cases, also says costs budgets should be increased as a matter of course if there is good reason for the recordings to be accessed and transcribed.
For now, O'Brien suggests "the parties agree that all experts will offer to record a consultation, to be made available to both parties in order to have a complete and objective record of the examination, which is subject to appropriate safeguards and limitations".
But could such a protocol materialise? The early signs look promising. In a statement to the Solicitors Journal, APIL states: "Prior to comments from Master Davison, APIL was looking at the issue of covert recording of medico-legal examinations as part of a wider examination of covert behaviour, including the covert surveillance of claimants. We will be having discussions about these issues with FOIL in due course."
Claimants have been covertly video recorded for years by defendants. But O'Brien expresses particular alarm following Davison's "concerning" comment that covert recording has become a fact of professional life.
This, she says, indicates that the general feeling is towards covert recordings becoming the norm. O'Brien comments: "This is extremely worrying and opens the flood gates for other professional relationships, including solicitors. What is to stop a client recording all advice given by a solicitor and subsequently seeking to use these covert recordings in a professional negligence claim?
"Professionals will no doubt be concerned with the use of covert recordings which can be used to cast doubt on their professional opinion and credibility."
With a new government in place, the profession can hope – indeed campaign for – new rules to give clarity on the issue of digital recordings relied on in evidence. A cost-effective level playing field between both parties would be welcomed.
Nicola Laver is editor of Solicitors Journal and a former solicitor