Council settles case of vendetta against pub landlord triggered by dispute over bottle of wine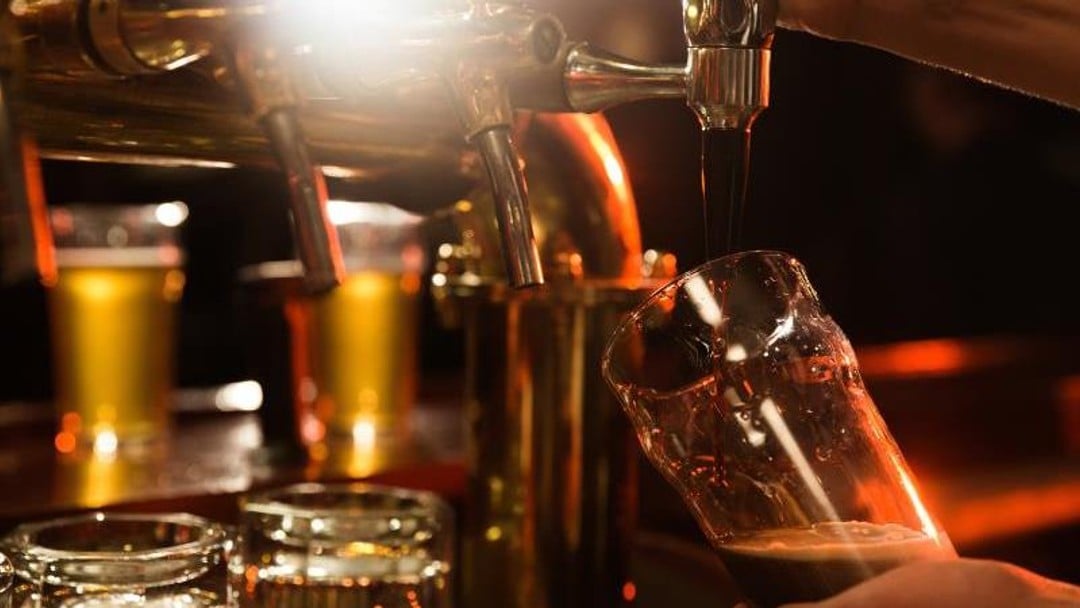 The claimant was imprisoned in a category A prison over alleged food safety offences
Laytons ETL Global and Paul Mitchell QC have secured a settlement for their client, a former pub landlord, who claimed he was subjected to a campaign of persecution following a dispute with a local solicitor over a bottle of wine, which resulted in him being held in a category A prison over alleged food safety offences.
In 2019, Dr Geoffrey Monks, now 67, brought a High Court case against the now disbanded East Northamptonshire Council on the grounds of 'abuse of process', after he alleged the council pursued a vendetta against him through the courts. The last time a claimant successfully recovered damages on these grounds was 160 years ago.
Monks lost his business and home and his health suffered after East Northamptonshire Council prosecuted him in 1999 over alleged food safety offences at the Snooty Fox Public House in Lowick.
North Northamptonshire Council took over the operations and liabilities of East Northamptonshire Council in April 2021. It has admitted abuse of process and agreed to pay substantial damages to Monks and to apologise in open court for its predecessor's actions.
Historically, there has only been two successful civil actions brought to recover damages for the tort of abuse of process in England: one in 1838 and the second in 1861. Both involved legal proceedings brought as a tool of extortion.
However, in Monks' case, he alleged the abuse of process related to either vendetta or capricious indifference to the council's own policy regarding when it should prosecute Food Safety Act offences. Monks asserted East Northamptonshire Council embarked on a vendetta against him after he asked a prominent local solicitor, Jenny Lawrence, to leave the Snooty Fox in 1998 following a dispute over a bottle of wine. Lawrence later alleged she had suffered food poisoning at the pub and complained to the council, which opened an investigation.
Monks was convicted in relation to food safety offences at the Snooty Fox in 2000, despite "thin and contradictory" evidence, and was ordered to pay a fine of £13,500 and £8,300 costs.
In 2003, after he was unable to pay the fine, Monks was imprisoned and placed in an adjacent cell to Soham murderer Ian Huntley, who awaited trial.
Separately, East Northamptonshire Council prosecuted Monks for food safety offences at his two other pubs, the Samuel Pepys at Slipton and the Vane Arms at Sudborough.
He was convicted in relation to the Samuel Pepys, but appealed this conviction successfully in 2003. The Vane Arms prosecution was then stayed on the grounds both prosecutions were abuses of process.
However, the Snooty Fox conviction stood until it was finally overturned by the Court of Appeal in 2015, following a referral from the Criminal Cases Review Commission.
The effect of the prosecutions for Monks was "catastrophic" – he was forced to sell all three pubs at a loss and lost his home. He suffered a heart attack while in prison and has experienced serious health issues ever since.
Monks could not afford to pursue a claim against the council until he secured funding from Acasta Europe in 2019.
His case against the council included a number of allegations, including that the council failed to follow its own food safety enforcement and prosecution policy. The council denied this in its defence.
The final decisions to prosecute Monks in relation to the Snooty Fox and the Samuel Pepys were made by the council's then chief executive, Roger Heath.
Monks alleged Heath was at the time involved in a sexual relationship with Lawrence, the solicitor who made the food poisoning complaint at the Snooty Fox following an altercation at the pub in 1998. The council did not deny this allegation in its defence.
It was also alleged the council had conducted around 5,000 food safety inspections of premises that prepared food for public consumption in the eight years or so previous to its inspection of Monks' premises, which resulted in just two prosecutions, and that between around 1995 and 1998 there were no food safety offence prosecutions in the area. The council admitted both of these allegations.
Monks was advised by Geraint Thomas and Rebekah Parker from Laytons ETL Global and 4 New Square's Paul Mitchell QC.
Thomas, partner and head of Laytons ETL Global's disputes team, said: "This was, thankfully, a highly unusual case which, of course, settled. The vindication and compensation achieved by our client was, nonetheless, based on asserting a cause of action that has not successfully been sued upon since Charles Dickens's lifetime.
"This is also the first time in English legal history that abuse of process has been admitted in a case that does not involve extortion. I hope it will give other non-CPS prosecuting authorities pause for reflection before embarking on disproportionate actions that can have a devastating impact on the members of the public whom they target."