Compulsory mediation for small claims: upper or downer?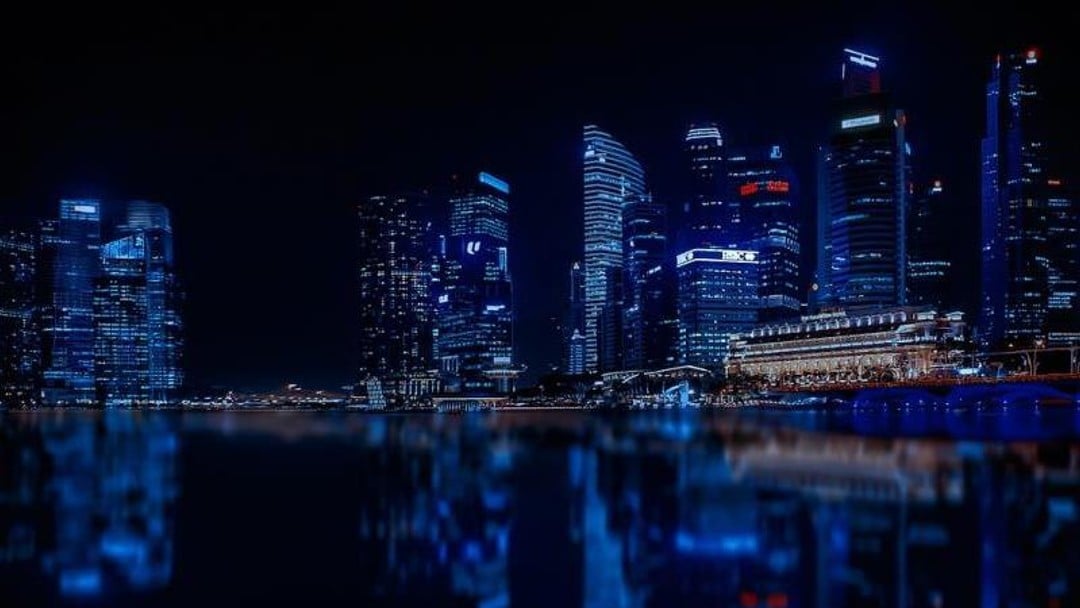 By Tony Guise
Tony Guise considers the merits of mandatory mediation
Reforms, reforms, reforms! The civil justice system has not seen such wholesale re-invigoration since the late 19th century. The question being asked by practitioners and commentators alike (with rising crescendo), is, do these reforms enable justice?
The question which ought to be asked, and not very often answered, is what society wants from the civil justice system?
This is an important debate and one that makes almost irrelevant the concern (as one commentator put it recently) that "… cutting litigators out at any point is … a key part of that controversy."
St Mark – and the Solicitors Journal
St Mark put it this way: "The Sabbath was made for man, not man for the Sabbath" (2, 27). In the hands of the editor of this journal back in 1857, St Mark's sage words became "lawyers were made for society, not society for lawyers" (7 November 1857, issue 45, p. 937).
As we approach the end of the first quarter of the 21st century, we face this question: what kind of society are we – and what is the role of lawyers in society? This is a forward looking exercise –and one undertaken without a backward glance. Society lives not in the past, but in the present –and moves imperceptibly but inexorably toward the future. Today's lawyers must heed what society wants, for tomorrow belongs to those who prepare for it today.
Yet, as I have written and said many times, the lamp of history illuminates the way forward. That lamp shows us the common law is capable of great things but it is also incapable of avoiding ossification. In the 19th century, it was ossified and had to be revitalised. By the end of the 20th century, the same happened. We see how things used to be –and use that knowledge to help us discard ossified ways for a new way.
Today we are engaged in the final stages of the latest revitalisation of the common law. Previous episodes teach us, despite change, the law and lawyers continue. There will always be enough work for lawyers – though perhaps not exactly as in the ossified past.
In this column, I use the prism of St Mark's words to reflect on a civil justice debate that is at the heart of these great questions: the proposal for compulsory mediation for the Small Claims Track (SCT) and how it can be managed online.
Compulsory mediation for the SCT
On 26 July 2022, the Ministry of Justice (MoJ) published their consultation, Increasing the use of mediation in the civil justice system. This consultation follows the much broader consultation in 2021. The purpose of the latest consultation is to:
a)     Seek views about the introduction of compulsory mediation in the SCT for the full range of claim values there, i.e. up to £10,000;
b)     Seek views about how it can be managed online; and,
c)     Consider further expansion of mediation in the County Court, which means the Fast Track for claim values from £10,001 to £25,000.
Why is the MoJ consulting about such changes?
The problem being addressed is the ever-lengthening queues caused by the Janus of nightmares. The beginning and end of the problems in the SCT is the lack of District Judges (their ranks are only 75 per cent strong, but in London that drops to 60 per cent) – and the absence of any modern IT system in the County Court means the process is entirely based on paper files and dependent on those files not becoming lost, which often happens. Consequently, the most recent Management Information (MI– available here) from the MoJ shows the delay before a hearing can be arranged in the SCT is stubbornly stuck at between 49 and 51 weeks. As we all know, justice delayed is justice denied.
Small Claims Mediation Service
The solution proposed by MoJ is a significant expansion of the telephone mediation service called the Small Claims Mediation Service, or SCMS. This does not depend on paper files because the mediators (staff members of Her Majesty's Courts and Tribunals Service (HMCTS) trained to undertake this type of mediation) are not given the files. Instead, they seek to arrive at a settlement by telephone diplomacy – which some criticise as not mediation at all.
This proposal is almost the only reform in the vast number of recent civil justice reform proposals that is actually supported by empirical evidence. This is because the SCMS has been running since March 2007. A helpful Powerpoint presentation by the then Manager of the Service, Kirsty Swann, is available here for readers who want a more detailed understanding of how SCMS operates. Slide 5 provides powerful empirical data showing SCMS is a success.
As the recent MoJ consultation paper says: "Each year, almost 80,000 parties are referred to the SCMS to help them resolve a variety of different legal problems." (p.12)
The SCMS successfully resolves around 60 per cent of all cases using the service – an impressive result, enabling those parties to avoid the time and anxiety of adversarial proceedings dragging on for well over a year in some parts of the country.
Why mandate mediation?
But, as a Civil Justice Council Working Party observed in the Final Report in The Resolution of Small Claim" consultation of January 2022 (here), 73 per cent of all possible users to the original Pilot of the Opt-Out scheme chose to opt out (see p.21, para 4.3). The HMCTS evaluation showed this was attributable to a lack of understanding on the part of users about what mediation involved.
Hence the MoJ's proposal compulsion be used. The MoJ consultation observes:
"The proposal is expected to help an additional 272,000 parties every year to access the opportunity to resolve their dispute consensually through mediation and avoid the time and cost of litigation. It is also expected to divert up to 20,000 cases each year from the court system, freeing up judicial resources to be used for complex cases." (p.5)
This is not compulsion to settle. It is compulsion to engage in mediation with the aim of delivering an effective resolution quicker. Contrary to the arguments of some commentators, this speedy option could be exactly what small businesses are looking for.
At least this appears to be the evidence of an independent academic study, based on empirical research undertaken by Charlie Irvine (Senior Research Fellow at the University of Strathclyde) in 2016. He undertook a qualitative study of small claims mediation in Glasgow and Edinburgh Sheriff Courts. His full study, including parties referred to mediation under the new simple procedure rules, is currently under way.
Mr Irvine's paper is entitled: "What do 'Lay' people know about Justice? An empirical enquiry" and is available via this link. This debate arises at a critical moment for civil justice reform and I therefore strongly recommend this paper to all those interested in learning more.
The study considers what parties have in mind by concepts of 'justice' and 'fairness'. The recorded observations may surprise some lawyers.
Some of the comments recorded in the study include:
"It gave me an opportunity to put my point across." (procedural justice, see p.21.);
One business defendant said: "…sometimes we do things wrong and if we do things wrong I think that it's fair that we have to offer some form of compensation for it." (parties' goals in issuing or defending a small claim – and how mediation ameliorates the binary outcome of a final hearing, p.22);
"I think I got more than justice. I think I got 'em … I don't want to say teach him a lesson but, you know he, he needed to learn that he can't just get away with things." (did lay people see the mediation outcome as fair and/or just? p.23)
"I didn't chase them for the 5 hours delay. I chased them for the extra cost beyond that which… which had been incurred." (Respondents do not simply relate objective facts; they co-construct, with the interviewer, a version of reality which may fulfil other purposes, p.26)
These comments, from a much bigger collection of responses in Mr Irvine's paper, suggest what lay parties consider justice differs from what most lawyers may see as justice.
The question for England and Wales is whether the expanded SCMS and its limited telephone format will work for hundreds of thousands of users.
I urge all readers to respond to the MoJ consultation and, inter alia, press for a monitoring and evaluation study to be undertaken. A qualitative analysis of empirical evidence will be essential if we are to understand how valuable (or otherwise) this reform is to those using it to resolve their disputes.
Online management of the process: the funnel
On p.21 of the MoJ consultation, they invite views about how:
"…to guide users more successfully throughout [the expanded SCMS] process, so they know what to expect at each stage and what is needed from them. We welcome views from stakeholders regarding any other improvements that we could make to the SCMS to ensure that the service it provides is as accessible as possible for users."
Helping 272,000 parties "access the opportunity to resolve their dispute consensually and avoid the time and cost of litigation" (p.17) cannot be done unless the process is managed online. Quite apart from anything else, citizens expect everything to be online now – and justice is no exception.
This online process is the famous (or infamous) funnel of which Sir Geoffrey Vos has spoken. Through a digital process such as DisputeEfiling.com's (DEF's) pre-action module, the vulnerable can be supported, those unaware of their rights can be made aware of their options – and mediators can be allocated to cases. It is the funnel that is sorely missing in the current version of the SCMS.
I understand, from speeches made by Sir Geoffrey during the past two years, the funnel will be funded and developed by the private sector. It is hoped the specification for the funnel will be made available as a matter of urgency, once the Online Procedure Rules Committee (OPRC) begins work in January 2023.
The MoJ's consultation is open until 23.59 on 4 October 2022 – and is available here.
Tony Guise is the director of DisputesEfiling.com. He is also past president of the London Solicitors Litigation Association: disputesefiling.com; Twitter: @CloudArbitrator; LinkedIn: linkedin.com/in/tonyguis