Clinical negligence 
round-up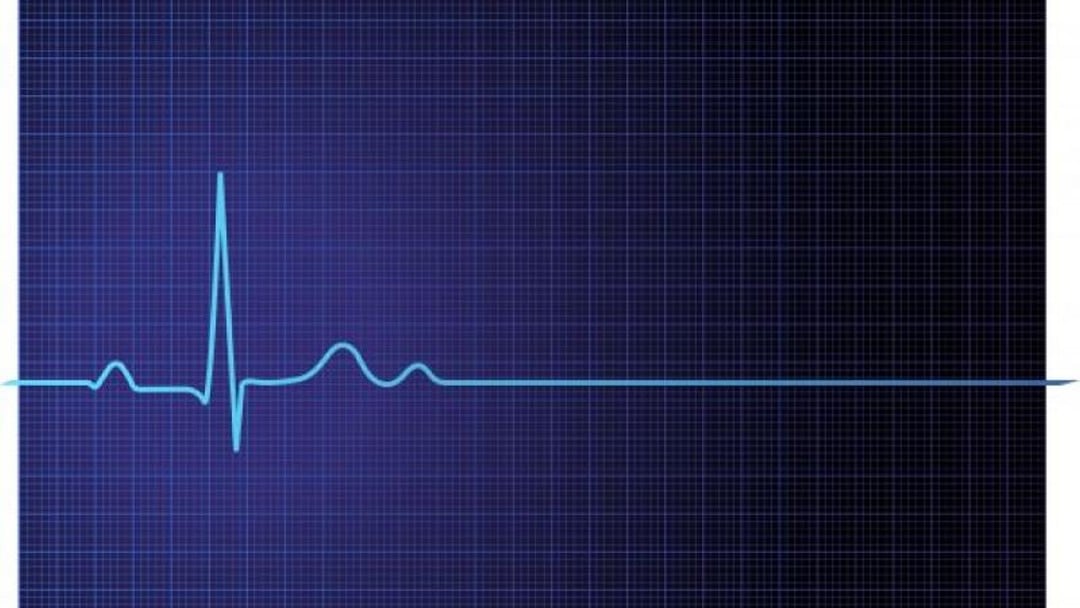 By Jean-Yves Gilg and Jean-Yves Gilg
Dr Jock Mackenzie provides an overview of recent case law, ?including a decision on the liability of A&E receptionists and ?claims regarding negligent treatment in childbirth
In Darnley v Croydon Health Services NHS ?Trust [2015] EWHC 2301, Judge Robinson ?had to determine the potential liability of ?a hospital's A&E receptionist. The claimant (D) attended A&E with a headache following a traumatic head injury earlier in the day. ?On booking with the receptionist at 8:26pm, ?he was told he would not be seen for four to ?five hours. Accordingly, he decided not to wait and went home 19 minutes later. About an hour later, while at home, he suffered an extradural haemorrhage, necessitating emergency neurosurgery following which he was left with a permanent hemiplegia (paralysis on one side of the body). It was agreed that had D still been in A&E when he haemorrhaged, he would have been treated while on hospital premises and would have made a full recovery.
D alleged that the receptionist should have alerted the clinical staff to his condition on booking, such that priority triage would have occurred. Triage by a nurse should have occurred within 15 minutes of booking and the receptionist should have told D he would be seen in 30 minutes instead of four to five hours. Accordingly, D claimed that with proper management he would not have left A&E. 
Regarding priority triage by non-clinical reception staff, the judge determined that the standard against which such reception staff ?were to be judged was that of a member of the public exercising common sense, and that D's presentation, of being conscious and alert, was ?not such as to have alerted reception staff to the presence of a condition so serious as to require drawing it to the attention of the triage staff. 
With respect to whether nurse triage should have taken place within 15 minutes of booking; while the accepted National Institute for Health and Care Excellence (NICE) guidance for triage ?of a head injury patient was within 15 minutes, ?there was a longstop, agreed by the A&E experts, ?of 30 minutes, so the judge concluded that there was not a breach of duty.
Finally, the judge considered that the reception staff did not need to have told D that he would ?be seen in 30 minutes. The Bolam test was not applicable to a hospital receptionist, so the experts' opinions, while relevant, were not determinative of the issue. He further considered that the information being given was not clinical information, as it would not have any bearing ?on any clinical treatment decision, and, while it might affect a patient's decision, that, in and of itself, did not give rise to any duty either to give the information or be accurate about its content. 
In determining the scope of a receptionist's duty of care, the judge applied the test laid down in Caparo Industries PLC v Dickman [1990] 2 AC 605: while it was reasonably foreseeable a patient might leave A&E in the belief he would not be seen for hours, receptionists were not under a duty to guard against harm coming to patients caused by the failure to wait to be seen in A&E, even if that harm could have been prevented if the patient had waited. The harm was outside the scope of the duty of reception staff and they were not sufficiently proximate. Finally, it would not be fair, just, and reasonable to impose liability for harm arising as a result of the failure by the receptionist to inform D of the likely triage waiting time, for three main reasons:
The main function of civilian receptionists ?was the competent completion of registration forms such that clinical decisions could then ?be made by healthcare professionals; 

Provision of waiting time information by non-clinical staff to patients was not a mandatory function and was a courtesy; and

To impose liability on civilian reception staff could result in such staff merely completing registration forms and refusing to provide ?any waiting time information, which would ultimately be detrimental.
High bar for secondary victims
In Owers and another v Medway NHS Foundation Trust and another [2015] EWHC 2363, Mr Justice Stewart concluded that, although the defendant (M) should have treated the deceased (D) with aspirin shortly after she had begun to deteriorate having suffered a stroke, such treatment would have made no difference to her outcome. D's estate failed to establish the breach had either caused or materially contributed to D's damage. 
In noting that the 'bar is set very high for secondary victim claimants', the judge also concluded that D's husband was not able to succeed as a secondary victim for psychological injury. His witnessing of the deceased's deterioration had not been the sudden appreciation of a horrifying event sufficient to establish causation of his post-traumatic stress disorder (Shorter v Surrey and Sussex Healthcare NHS Trust [2015] EWHC 614 and Liverpool Women's Hospital NHS Foundation Trust v Ronayne [2015] EWCA Civ 588 applied; Walters v North Glamorgan NHS Trust [2002] EWCA Civ 1792 considered).
Vision loss
In Barrett v Sandwell and West Birmingham Hospitals NHS Trust [2015] EWHC 2627 (QB), Mr Justice Blair had to consider whether the claimant (B), who had diabetic eye disease, was able to establish whether he had been rendered blind as a result of treatment received at the defendant NHS trust's eye centre. 
On breach, the judge concluded that although another eye specialist might have adopted a different management strategy, the course adopted by the defendant trust's staff – of not surgically relieving excessive post-operative raised intraocular pressure in B's left eye within 24 hours of the beginning of medical treatment – had been one which would have been taken by a responsible body of ophthalmologists. This was on the basis that the surgical risks might outweigh the risks of medical treatment, albeit there was a responsible body of ophthalmological opinion, which may have taken a different view. 
In any event, B had failed to establish that the cause of the visual loss in his left eye was due to the period of elevated intraocular pressure as opposed to his underlying proliferative diabetic retinopathy.
Treatment in childbirth
In Georgina Wells and Bradley Smith v University Hospital Southampton NHS Foundation Trust [2015] EWHC 2376 (QB), Mr Justice Dingemans considered a claim relating to a neonatal death from meconium aspiration 35 minutes after delivery by caesarean section (CS). The allegations were that, given the clinical picture and the cardiotocography (CTG) trace (electronic fetal monitoring), CS should have been carried out about an hour earlier. ?The claimants (W and S) contended the aspiration had probably occurred less than an hour before the CS and, therefore, delivery before that time would have avoided death. 
In finding against the claimants, the judge was critical of their obstetric expert: the expert had been influenced by hindsight in his criticisms of the treating obstetricians, his analysis of the CTG was from too specialist a perspective, and his evidence was inconsistent. The judge accepted his specialist evidence on causation but, as no breach was established, it made no difference. 
The judge also noted that S's claim as a secondary victim for psychological injury would have failed in any event, as there had been no shocking event, no 'assault on the senses', and no sequence of events that could be considered to be shocking such as to be causative of S's adjustment disorder (Ward v Leeds Teaching Hospital NHS Trust [2004] EWHC 2106 applied). 
In Mahima Begum Tasmin v Barts Health NHS Trust [2015] EWHC 3135, Mr Justice Jay determined that, following accepted breaches by an obstetric senior registrar for misinterpreting decelerations on a ?CTG trace and for recommencing an infusion of Syntocinon (a drug used during labour), the claimant's parents should have been offered the option of a fetal blood sample, which they would have accepted. The result would have been normal and, accordingly, the advice would have been to allow the labour to proceed, which they would have accepted, and consequently the claimant (M) would not have had an earlier CS. M would still have suffered from the brain injury caused by the umbilical cord tightening around her neck just prior to delivery. 
Further, although Montgomery v Lanarkshire Health Board [2015] UKSC 11 did apply, having ?a fetal blood sample posed a negligible, and accordingly immaterial, risk. There was, ?therefore, no duty to ensure M's parents were ?aware of that risk. M's parents had, therefore, ?given informed consent to the management ?plan to persevere with labour with the benefit ?of a Syntocinon infusion, albeit an incorrect plan. 
GP advice
In Sims v Maclennan [2015] EWHC 2739, Judge Simpkiss concluded in favour of the defendant GP, in part, on the basis that the deceased had not attended his GP following an initial examination, during which high blood pressure (BP) had been discovered. This was not evidence that the GP ?had not advised him at that consultation to ?attend subsequently for regular BP checks. ?On the evidence, the GP had given such advice ?and was not, therefore, in breach of duty.
Dr Jock Mackenzie is a partner at Anthony Gold @AnthonyGoldLaw anthonygold.co.uk