Climate refugees: what should be done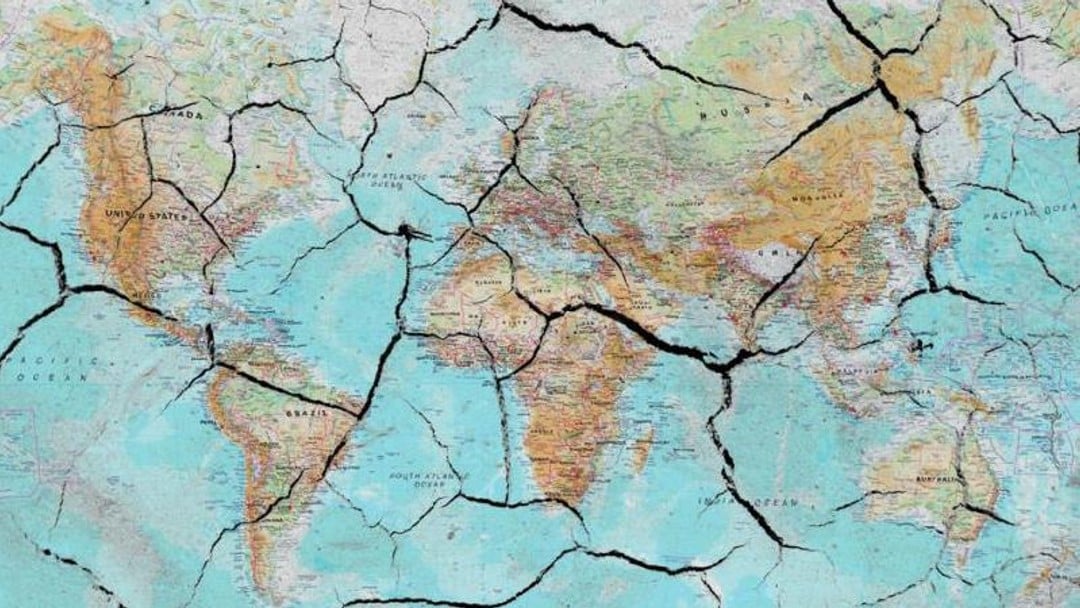 Sharmistha Michaels argues governments should be more accommodating towards refugees fleeing the impacts of climate change
In his dystopian fable 'The Wall', John Lanchester writes of an environmental disaster that leads to the destruction of countries and the displacement of millions. When movement between countries becomes unlawful, the British coastline becomes a large concrete wall guarded to prevent the influx of 'others.'
Reflecting post-Brexit anti-refugee sentiment familiar from the last five years, Lanchester's novel also presents a vision of an emerging issue around the world, which will grow dramatically in the years ahead.
Since the 19th century, the world has heated up by around 1.2 degrees. In 2021, the State of the Global Climate report stated average global sea levels have reached a record high and Greenland's vast ice sheet is melting at an unprecedented rate. Floods in Europe and China have attracted global attention. Wildfires have torn through forests and homes across the world. While all this may feel like a crisis from a future dystopia, such real-world problems are happening now.
One impact of this is on displaced peoples, or 'climate refugees,' seeking refuge from environmental change – and their number is growing fast. The World Bank's Groundswell, published on 13 September 2021, said climate change could force 216 million people to migrate by 2030, as hotspots of internal climate migration begin to emerge.
COP 26
The recent 26th Meeting of the Conference of Parties (COP 26) in Glasgow aimed to accelerate action towards the goals set in the Paris Climate Agreement of 2015 and the UN Framework Convention on Climate Change of 1994. Its aim was to secure global net-zero carbon emissions by mid-century and to keep global warming below a critical 1.5 degrees.
To do this, new commitments to protecting communities and natural habitats, restoring ecosystems, building defences and warning systems, infrastructure and agriculture have been made, to avoid the loss of homes, livelihoods and lives.
However, as leaders debate how these goals will be achieved, different questions are being asked. Greta Thunberg, leading a protest in Glasgow, criticised COP26 and argued "immediate and drastic" cuts to emission are needed in face of various natural disasters over the past year. Green groups fear a proliferation of carbon offsetting projects which would make it easy to claim net-zero pledges are being met without emissions being lowered. Critically, we must ask whether we are doing enough to slow the impacts of climate change, and whether we are doing it fast enough?
The likely truth is we aren't, and for some people living in climate hotspots, it is already too late. For these people, both now and in the future, we must ask what legal protections they have – and what legal protections they need.
What is a climate refugee?
As the climate crisis worsens, more people are forced to flee their homes due to natural disasters and other weather events. As it stands today there is no definition of climate change 'refugee' or 'displaced person.' Therefore, there is a lack of legal recognition for those displaced from climate-related disasters with no direct support under the existing legislation, unlike people fleeing persecution.
Across international humanitarian law, refugee law and other bodies of law, protections for those displaced due to climate are limited and not legally binding.
The definition of refugee is enshrined in the Article 1(A)(s) of the 1951 Refugee Convention which provides protection to those who have a well-founded fear of persecution because of their race, religion, nationality, membership of a particular social group or political opinion and are unable or unwilling to seek protection from their own country.
Some argue the definition of refugee should be extended to include people displaced due to the climate crisis but this has not been done. This is not a new debate. Going back to the 1970s, people displaced by climate change have been identified as a group in need of protection, but there exists a grey area between forced and voluntary migration because of the knock-on effect climate change has on other social, political and economic factors.
As no special rules exist for climate refugees, like any other asylum claim, one made in the context of climate change or a disaster should show the applicant met the criteria set out in Article 1A(2) of the 1951 Convention.
The persecution requirement currently relies on the actor of 'persecution' to originate from the territory where the displacement is occurring. However, the causes of climate crises are not necessarily from where a person's safety or well-being are being threatened. Instead, it is this climate crisis disproportionately harming the poorest and most vulnerable who arguably are the least responsible for the rising CO2 levels, but experience the greatest impacts of climate change.
The five grounds of persecution (race, religion, nationality, membership of a particular social group and political opinion), on which persecution must be based, are therefore significant barriers for climate change displaced persons in gaining refugee status. A climate refugee is displaced not because of persecution but because of the environment and it would be hard to see how climate change would fall within this definition. Because of this 'protection gap,' the national and international response to this type of climate migration could be said to be limited.
Human rights concerns 
In October 2020, the UN High Commissioner for Refugees (UNHCR) published legal considerations regarding claims for international protection made following the adverse effects of climate change and disasters. This aimed to guide interpretation and steer international discussion on such claims by those displaced due to climate change. While the UNHCR still did not endorse the term 'climate refugees,' it instead referred to them as "persons displaced in the context of disasters and climate change".
The UNHCR document states these people in need of international protection may have a well-founded fear of persecution under the Refugee Convention and its regional counterparts and there may be circumstances where the refugee criteria of the 1951 convention and may apply, for instance where the adverse effects of climate change are compounded and interact with armed conflict or violence.
The document also stated any decision over whether a person has a well-founded fear of persecution needs a "forward-looking assessment of all relevant facts and circumstances of each case. When assessing the risk of being persecuted in the context of climate change or disasters, it is important to understand impacts may emerge suddenly or gradually; overlap temporally and geographically; vary in intensity, magnitude and frequency; and persist over time."
The document concluded states are obliged to provide access to a fair and efficient procedure for granting refugee status in accordance with the need for international protection. However, not every person who moves in the context of disasters and climate change will be a refugee and it is likely there will only be a small minority who qualify.
There have been numerous unsuccessful refugee applications in Australia and New Zealand, where the nature of the Refugee Convention has made it difficult for applicants to gain international protection. Many of these have involved persons seeking protection from climate change impacts from low-lying island nations in the Pacific region which are especially at risk of rising sea levels and erosion.
This difficulty is observed in the case of AF (Kiribati) [2013] NZIPT 800413. This case concerned Mr Ioane Teitiota from Kiribati who sought asylum under the Refugee Convention and Protected Persons jurisdiction. He said the effects of climate change and sea-level rise had forced him to move to New Zealand. Life at home was increasingly precarious due to overcrowding, erosion, inundation and insufficient fresh water.
The Immigration and Protection Tribunal rejected his application, and its decision was upheld on appeal. The approach taken by the New Zealand Courts and the Tribunal towards the Refugee Convention here showed there are strict requirements which must be met for a claimant to be recognised as a refugee.
Having exhausted his appeal rights, he then argued before the United Nations High Commissioner for Refugees (UNHRC) by deporting him, New Zealand had violated his right to life. On 7 January 2020, the UNHRC issued a ground-breaking ruling even where climate-induced asylum seekers do not qualify for refugee protection, receiving countries have human rights obligations not to deport or to refoul them, where returning them to their state of origin would lead to the violation of their right to life under article 6 of the International Covenant on Civil and Political rights (ICCPR).
As Kate Schuetze from Amnesty International said: "The decision sets a global precedent… it says a state will be in breach of its human rights obligations if it returns someone to a country where – due to climate crisis – their life is at risk, or in danger of cruel, inhuman or degrading treatment." Climate conditions can therefore trigger the non-refoulement obligations of sending states which form an essential protection under International Human Rights, refugee and humanitarian law.
Therefore, although the threshold imposed by article 6 remains high, the decision is a reminder to states they must consider the effects of climate change when evaluating asylum and refugee claims.
Necessary measures
Only a concerted effort to reduce Co2 emissions globally can reduce the scale of climate migration. As people are forced to cross borders in the context of climate change and disasters, they may in some circumstances be in need of international protection. Refugee and human rights law therefore have a crucial role to play in this area.
As discussed, the definition of refugee has not been expanded to include climate – displaced persons and there seems to be no appetite to do so. Therefore, they will continue to fall outside the scope of international refugee law. At present, there is no other international framework to fill this lacuna. The decision in AF is significant as it shows there is an alternative asylum framework through the principle of non-refoulment which offers a basis of protection if only a protection against removal to their home country.
 However, the high threshold to qualify for protection under the ICCPR would also render it difficult for climate-induced asylum to be successfully sought under this alternative framework. However, it is concerning given the background facts in the case of AF, how critical the effects of climate change and land degradation must get before climate-asylum seekers such as the Mr Teitola and his family would qualify for asylum under the ICCPR.
This year's extreme weather events ought to drive us to adapt to the reality of a changing climate and address specific legislation to offer protections to those who most need our help, to prevent them from becoming victims of the law as it stands.
Governments must ensure domestic laws allow people to claim protection, by expanding protection mechanisms such as creating humanitarian visas and migration pathways, planned relocation and ensuring people who are displaced receive protection which would include a legal status that would provide safeguards, as with refugees under the 1951 Convention.
Developing an alternative framework for climate-induced asylum could be considered the first step in the right direction, provided states acknowledge their non-refoulement obligations to climate-induced asylum seekers. Equally, a minority of climate refugees could be able to make successful asylum claims under the 1951 Convention.
However, to be certain of success an entirely new legal text on climate refugees and migration may be a necessary option. There are many options and what is clear is momentum is needed to address this issue and COP26 will not directly address the urgent needs of climate refugees for a solution.
Sharmistha Michaels is a barrister specialising in immigration law at 5 St Andrew's Hill 5sah.co.uk