Clarion demonstrates its commitment to nurturing talent by expanding its trainee programme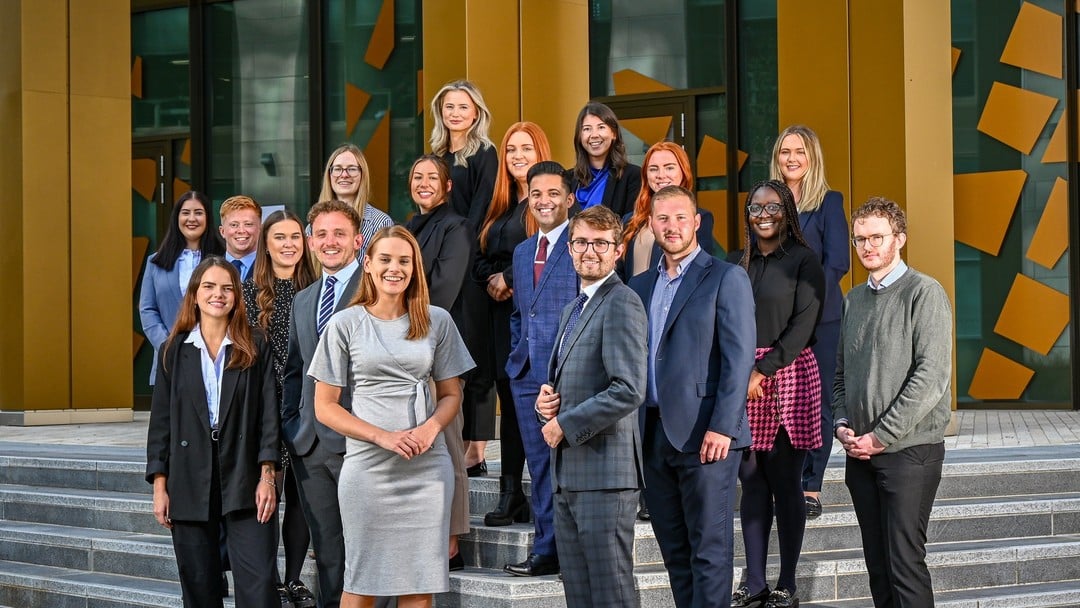 Clarion is continuing to expand its successful trainee programme, this year awarding another ten training contracts as well as supporting a further ten trainee solicitors as they embark on their second year of training.  This the largest trainee cohort at Clarion to date.
Martin Grange, partner and training principal at Clarion, said: "Attracting and nurturing new legal talent is central not only to the continued success of the firm, but also to helping Leeds build on its position as one of the most vibrant legal communities in the UK.
"At Clarion, we are committed to supporting our team at all levels and we take great pride in announcing that we now have 20 talented colleagues pursuing their training contracts with us. We know that Clarion colleagues, from our most recently qualified lawyers, through to our homegrown talent who have achieved roles right up to partner level in recent months, will be an inspiration to our trainees as they take their early steps in the legal profession."
The first-year trainees join following completing degrees from across the North of England and the Midlands. Six of the group have been part of the Clarion team as paralegals, a programme that has recently been recognised by The National Paralegal Awards 2023 with Clarion being a finalist for Best Law Firm, Paralegal Development. 
Martin continues: "Our 20 trainees hold seats across our business and private client teams, getting involved from day one with client matters. During their contracts, they not only develop their legal skills and knowledge, but learn how to be curious, ask questions and develop long lasting client relationships, whilst also having the opportunity to get involved in the many initiatives in the business which make Clarion a great place to work."
Having last year once again been recognised as one of the UK's '100 Best Companies to work for', receiving the top accolade in the Yorkshire & Humber and law firm categories in three consecutive quarters, Clarion was also ranked as the No 2 large company to work for in the UK and achieved three star accreditation for its 'world-class employee engagement'.