Cawston Park Hospital: another scandal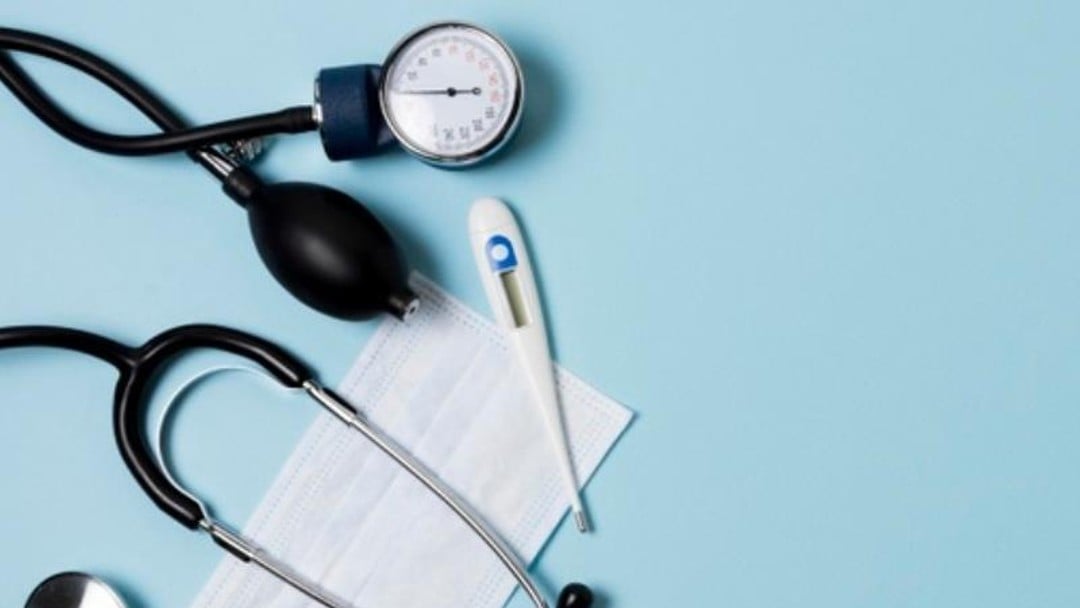 Dr Margaret Flynn calls for accountability in residential care for vulnerable people
Why was Winterbourne View Hospital a scandal 10 years ago? BBC Panorama's Undercover Care: The Abuse Exposed during May 2011 had a lot to do with it. It received national news coverage due to the cruelties to which adults with learning disabilities and autism were exposed. These occurred in a private hospital which was being paid, on average, £3.5k per patient, per week from NHS coffers. Although it had an annual turnover of £3.7m, the Care Quality Commission's light-touch regulation did not notice that the hospital had strayed far from its mandated purpose of assessment and treatment, or even a whistleblower's three alerts. Panorama's "breaking news" element stated 13 staff members had been suspended and the patients moved to safety.
Oversight of omissions?
Politicians' expressions of horror and promises of 'lessons' being learned fell short, regardless of the regret expressed by the hospital's parent company Castlebeck Care (Teesdale) Ltd and armfuls of parallel information-gathering activities by the Care Quality Commission, NHS South of England, South Gloucestershire PCT (Commissioning), the Department of Health and the Equality and Human Rights Commission. The Safeguarding Adults Review's recommendations were checked out with the principal agencies involved. For example: "Commissioners responsible for funding placements should be proactive in ensuring that patients are safe…Adult Safeguarding Boards, CQC and all stakeholders should regard hospitals for adults with learning disabilities and adults with autism as high risk services i.e. services where patients are at risk of receiving abusive and restrictive practices within indefinite timeframes…the mental health arm of the CQC should have characteristics akin to HM Inspectorate of Prisons…the CQC and commissioners should ensure that a service is providing care that is consistent with its Statement of Purpose, i.e. in the care of Winterbourne View Hospital, assessment and treatment and rehabilitation…the CQC should consider including pharmacist led medication reviews in future inspections."
A bit in the Eye…
However, it was Private Eye's forensic accountants whose findings demonstrated how the legitimacy of these recommendations were compromised by corporate structures which undermine accountability. They widened the network of responsibility in an article, "Passing the Beck" [No. 1327, 16-29 November 2012, p.31]:
"The company that owns Winterbourne View, Castlebeck, is itself part of a group called CB Care Ltd, which is itself owned, via Jersey, by Swiss-based private equity group, Lydian, backed by a group of Irish billionaires. The process of private equity ownership is that all the money gets whipped out by the bankers and offshore owners as soon as possible. So, while CB Care makes healthy operating profits, these disappear in interest payments, leaving the group with hefty annual losses and…liabilities exceeding assets by £14m…The Care Quality Commission confirmed that for private providers there is 'no provision to require insurance under the Health and Social Care Act.' So while private equity owners scoop up the profits, it looks like the tax payer could end up having to pay for private care fiascos."
Concordats and consequences
The promise to transfer over 3,000 patients out of Assessment and Treatment units by July 2014 could not be kept, primarily because there is no incentive for commercially provided inpatient care to discharge patients and retain empty beds. Concordat commitments, the Transformation Programme, the Winterbourne View Joint Improvement Programme – backed by over £10m – did not halt the continuing registration of this obsolescent model of 'specialist' provision, or the fleeting decision-making of commissioners, who are typically spared the consequences of their continuing place-hunting. It follows that the scandal has not resulted in the promised change.
A decade on, déjà vu?
Ten years later and Cawston Park Hospital in Norfolk gifted another scandal. This time, however, there was no undercover filming. It hinged on the deaths of three young adults within 27 months. This private hospital ceased to trade on 14 April 2021. Minimally, it meant that its owners, Jeesal Akman Care Corporation Ltd had no funds for former employees to be legally represented at the inquest concerning the third patient's death – despite the indefensible levels of profit associated with 'assessment and treatment' services. The fact it ceased to trade begs questions which did not exercise the Transformation Programme in the wake of Winterbourne View Hospital:
Why should the liquidation of one company protect all companies with the same directors from liability?
Why is there no equivalent to the 'fit and proper person test' for company directors responsible for providing health and social care services?
Why is it still the case that 'assessment and treatment' provision for people with learning disabilities and people with autism is enabled to place ever greater strain on NHS budgets, when it could be provided in a more progressive way?
The media coverage allotted to the tragedies at Cawston Park Hospital was centred on national news reporting which spanned three days at most. A subsequent adjournment debate initiated by Jerome Mayhew MP involved fewer than 10 MPs.
Problematic parallels
There are certainly points of comparison between Winterbourne View Hospital and Cawston Park Hospital. Patients' families are struggling to manage and the only option available is either a 24/7, fully funded NHS placement or carrying on. There appear to be low thresholds for invoking the Mental Health Act 1983 for people with learning disabilities and autism. There are conflicts of interest for psychiatrists employed by the hospitals who determine patients' readiness to be discharged. It is unknown how much of the indefensible weekly fees are spent on providing individualised services since patients' unstructured days and sedentary lifestyles are characterised by medication, observations, restraint and seclusion in the context of group living. Their families are discouraged from visiting. There is a lack of interest in patients' biographies; their physical health care is not prioritised. Certain staff members are cruel.Both homes operated CCTV systems. Both have now ceased to trade as private hospitals for people with learning disabilities and autism. The principal difference is that Winterbourne View Hospital was support-worker led and the subject of a TV exposure which was filmed undercover. Although Cawston Park Hospital will be remembered as the hospital where three adults died, it is remarkable there were no deaths at Winterbourne View Hospital given the punitive and unsafe methods of restraint that were so clearly captured by the undercover reporter.
Conflicts in care?
Where is the prudence concerning private companies receiving public monies to support adults with learning disabilities and autism? Surely, they may only be perceived as reliable stewards of the public good when they serve more than the interests of company directors and shareholders. It does not appear  there is proper prudence concerning the registration of interconnected companies, including holding companies, shadow directors and phoenix-type companies with previous involvement in the health care sector. Similarly, there is no due diligence with reference to companies' fees or for the terms and conditions of service they impose. For example, Jeesal Akman Care Corporation directly employed staff to work at Cawston Park Hospital and it created Medical Exchange Agency which, inter alia, supplied agency staff to the hospital. Since limited liability corporations providing health and social care services enjoy important advantages, how can their justification be defended?
Families' concerns
The private distress of people with learning disabilities and autism (and that of their families), has revealed itself in their experience of mental health legislation and their unacceptable physical health care. Parents and relatives are more likely to be dismissed as 'overprotective' than perceived as stubborn advocates with relevant expertise. They remain unable to effect change, yet they are likely to know their relatives' bodies and health support needs better than a service's employees. The principles of personal budgets and self-directed care, albeit compromised by social care spending constraints, were far removed from the reality of patients at Cawston Park Hospital. The very powerful hold of the private sector on specialist and very separate NHS budgets has rendered transformation elusive in the lives of adults with learning disabilities and autism who are detained or are vulnerable to being detained under mental health legislation.
Silent suffering
The people who died at Cawston Park Hospital had no say in their placement. Their deaths have highlighted, yet again, the pervasive programmes of medication, seclusion, restraint, 'observations' and inactivity which have ever decreasing legitimacy. These chronic treatments, ostensibly for their behaviour, left the crises which gave rise to their admissions unaddressed. Such a mental healthcare model is without promise in advancing valued lives and sustaining trust. It is regrettable that the eloquence of patients' protest behaviour was treated as 'challenging.'  
If people with learning disabilities and autism require a mental health service, the default commissioning response cannot reside in units where people become 'stuck' because the placement becomes the rationale for continuing detention.
Autonomy allowed…
There is no case for setting aside the aspirations of the adults themselves and their families. They are not disinterested bystanders and they deserve more than the fate imposed by others. Typically, their aspirations are characterised by a deep desire to demonstrate the worth of their relatives to others and they have a common purpose: their relatives should not be harmed.
Giving undue coverage to the recommendations of the contributing organisations to the Winterbourne View Hospital Safeguarding Adults Review (SAR) 10 years ago obscured the "commissioning challenge" recommendation concerning the 51 former patients at Winterbourne View Hospital: "…commissioners ought to use their best endeavours in relation to ex-patients to return them home or to suitable placements in their local communities. This will require more than keeping tabs on where they are now – political support, the engagement of generic mental health services…capable managers and staff are essential if competent and humane forms of local provision are to develop." Consider what these ex-patients and their families might have achieved, had they been given a fraction of the money invested in the Transformation Programme.
We must remember them
There are foreseeable moments of hardship and crises in families caring for children and young people whose clunky labels do not capture their complexity or wish to have lives which resemble those of the rest of us. Yet during sustained austerity they are locked up because there are no local support services willing or able to work with them.
Although Cawston Park Hospital has not received the media attention commandeered by Winterborne View Hospital, the heart of the matter is unchanged. Attending to the companies responsible for providing in-patient services and to their directors who are protected by limited liability, is long overdue. Its necessity would be a legacy of profound service to people with learning disabilities, people with autism and their families.
Ordinary lives require extraordinary supports and suitable accommodation. These change over time and are decisively unavailable in hospitals such as Winterbourne View and Cawston Park. Those who have suffered, including the families of people with learning disabilities, will remember these tragedies longest. We are driven to insist that others remember them too, regardless of media inattention.
Dr Margaret Flynn is Director of Flynn & Eley Associates, and author of the Safeguarding Adults Review concerning Cawston Park Hospital: southglos.gov.uk/news/serious-case-review-winterbourne-view