Capacity issues: ending the reliance on doctors?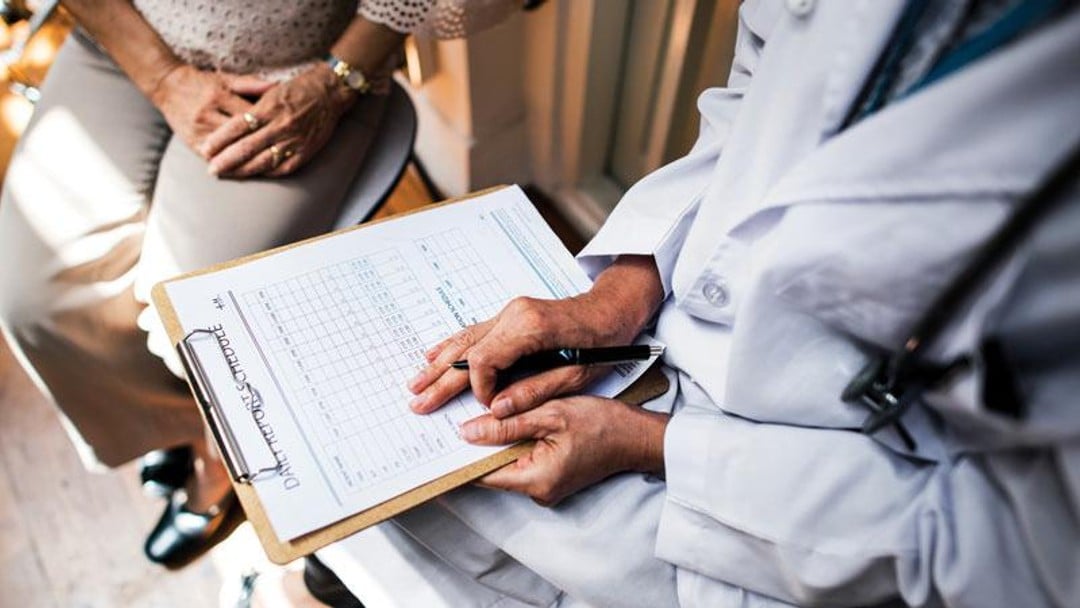 With growing reluctance on the part of GPs to provide mental capacity assessments, is it time for private client solicitors to look for assistance from other professionals, asks Gary Rycroft
When it comes to mental capacity there is increasing frustration among solicitors that doctors do not have capacity.
By which I mean capacity in terms the time or inclination to carry out mental capacity assessments which are often an essential part of the legal practice of those of us dealing with the preparation of wills and lasting powers of attorney, Court of Protection work and contentious probate matters. 
Remember, remember the vexed so-called 'golden rule'. It arose from a speech by Lord Templeman in Kenward v Adams and in many ways it epitomizes the dilemma faced by many solicitors that a legal rule should be assessed by a non-lawyer. 
While many commentators point out that the 'golden rule' is a statement of best practice to be followed only when the solicitor has doubts about capacity due to age or serious illness, it is nevertheless hangs over any situation where there is either or both factors present.
And by putting a legal test in the hands of a non-lawyer, the rule sets up a very practical difficulty that it can often be very challenging to obtain a mental capacity assessment for a client from a doctor. 
In my geographical area of practice in North Lancashire it is not unusual for many GP surgeries to say that they no longer carry out mental capacity assessments. 
My experience is that this lack of enthusiasm has been building for a number of years. It may be connected with the fact many of us no longer have a consistent named GP or because of the pressure GPs are under, as exemplified with the much-fabled 10-minute appointment regime. 
No contractual obligation
Certainly, GPs are not under any contractual obligation to provide mental capacity assessments. 
On 18 March 2015, Baroness Finlay, chair of the National Mental Capacity Forum, asked a question in parliament about what guidance the government offered GPs on "their responsibilities under the general medical services contract in relation to mental capacity assessments for a Court of Protection Application or where a solicitor has doubts about a client's testamentary capacity". 
The reply given by Earl Howe, then Parliamentary Under-Secretary of State for Health, quoted the Mental Capacity Act Code of Practice, which states at paragraph 4.41 that "for a legal transaction (for example, making a will), a solicitor or legal practitioner must assess the client's capacity to instruct them. 
They must assess whether the client has the capacity to satisfy any relevant legal test. In cases of doubt, they should get an opinion from a doctor or other professional expert".
Paragraph 4.42 provides further that "more complex decisions are likely to need more formal assessments. 
A professional opinion on the person's capacity might be necessary. But the final decision about a person's capacity must be made by the person intending to make the decision or carry out the action on behalf of the person who lacks capacity – not the professional, who is there to advise". 
Earle Howe then said: "If a general practitioner (GP) refuses, when asked, to provide this professional opinion it would be possible to seek the services of a different professional. 
The clinical commissioning group in question could sign-post accordingly. "Capacity assessments are not part of the general medical services contract and so no specific guidance has been provided in this respect.
However, GPs must have regard to the above referred to Code of Practice." So, in 2015 GPs were not under a contractual obligation to provide mental capacity assessments and so far as I am aware the situation in that regard has not changed with the introduction of the new five-year 2019/20 GP contract.
Subject access requests
One issue that the 2019/20 GP contract does address though is the concern expressed by many GPs about the significant increase in subject access requests since the introduction of GDPR in May 2018. 
A subject access request is the right of an individual to have access to their personal data. Under GDPR an organisation which receives a subject access request has one month to respond and according to the Information Commissioner "in most circumstances" a fee may not be charged. 
The British Medical Association reported in December 2018 that since GDPR came in, the number of subject access requests received by patients and their representatives (my emphasis) each month has increased by 30 per cent. 
While GPs could previously charge a reasonable fee for providing such information, the GDPR rules took that away unless the request was "manifestly unfounded" or "excessive". 
Under the new 2019/20 GP contract the government has thrown in a £20m sweetener every year for the next three years so that GPs can have access to a Data Protection Officer through their local clinical commissioning group (CCG). 
And while I note that a request for a standalone assessment of mental capacity required as part of a legal process a GP's patient is involved in is not the same a subject access request, GPs are now in effect being paid something for providing data, if not opinion. 
And that is the problem; assessment of mental capacity is much more sophisticated than simply obtaining information about a client's medical history.
According to the Mental Capacity Act 2005 (MCA) capacity is time and decision specific. 
Complex assessment 
This complexity was not at all reflected in the recent headline in the Daily Mail 'Fury as High Court judge says it's a "fundamental human right" for a man to have sex with his wife as he hears case of whether woman with learning difficulties is capable of giving consent'.
I have not read the case but I suspect the overall directions or judgment given by Mr Justice Hayden was much more nuanced that the headline suggests. Indeed, I admire any lawyer trying to give a reasoned opinion addressing both the MCA and consent as defined by section 74 of the Sexual Offences Act 2003. For me though the point is that mental capacity is and always will be a legal test.
Which makes me think is it not time that we were able to break away from a reliance on doctors to assess mental capacity? I recently acted as a 'certificate provider' for the making of a new LPA for a client of a firm of solicitors in my locality. Not my own firm, but a neighbour firm where their client was appointing two of the partners in that firm as replacement attorneys. 
Clearly according to the rules around LPAs no one else in their firm could act as certificate provider.
They had experienced difficulty engaging with the client's GP, so I offered to act, saw the client and of course charged a fee. 
Could a similar arrangement not be used for assessing testamentary capacity? Solicitors who are members of The Law Society Private Client Section or Solicitors for the Elderly or STEP are surely qualified to assess mental capacity on behalf of the clients of other firms. 
Another option is to look at allied health care professionals. Certainly, when it comes to assessment of mental capacity, an issue is often one of a client's ability to communicate their capacity being supported, rather than a difficulty in communication being taken as a lack of mental capacity to make a decision. 
Some types of dementia take away verbal skills, as of course do stroke and brain injury. So using a speech and language therapist to assess capacity may make much more sense than using anyone else.
This is something being considered as the Mental Capacity (amendment) Bill goes through parliament. 
The bill, which is mainly about reviewing the law around Deprivation of Liberty Safeguards (DoLS) is also looking at reviewing the MCA code of practice, so the time is now to look again at how and indeed who we use to access mental capacity.
The golden rule
"In the case of an aged testator or a testator who has suffered a serious illness, there is one golden rule which should always be observed, however straightforward matters may appear, and however difficult or tactless it may be to suggest that precautions be taken: the making of a will by such a testator ought to be witnessed or approved by a medical practitioner who satisfies himself of the capacity and understanding of the testator, and records and preserves his examination and finding". 
Lord Templeman in Kenward v Adams [1975]
Gary Rycroft is a partner at Joseph A. Jones jasolicitors.co.uk