Briggs LJ: Courts service not like the NHS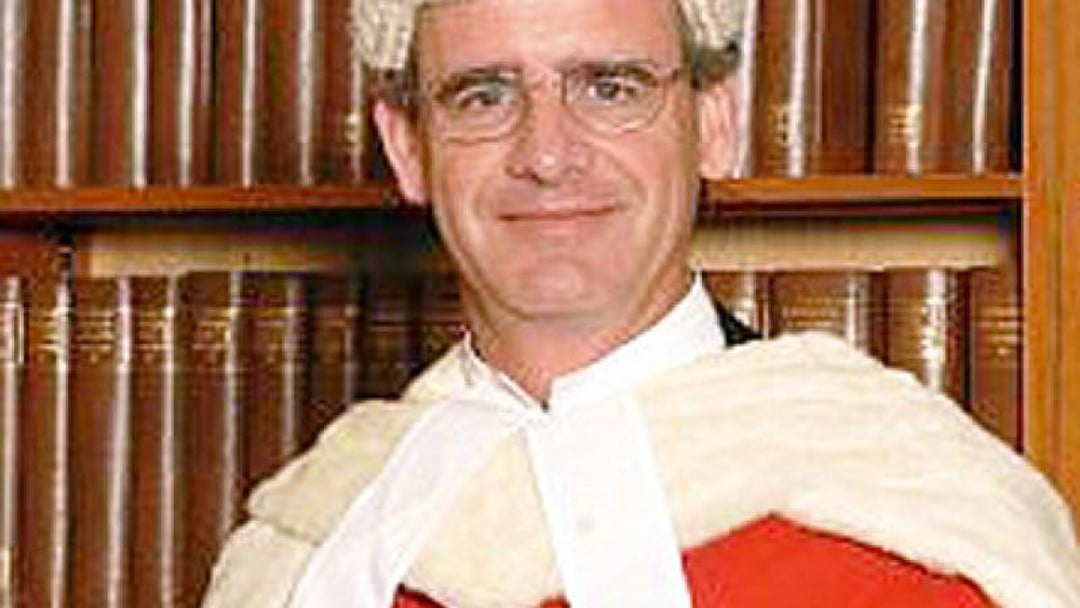 By
Digital courts champion says he is no 'enemy of solicitors'
Lawyers must face up to the reality that legal aid will not return to pre-LASPO levels and should start reassessing the way legal services are delivered, Lord Justice Briggs has said, insisting that his digital court proposals did not make him an 'enemy of solicitors'.
Referring to the recent 'enemy of the people' headlines aimed at the three High Court judges who ruled in the Brexit case, the senior judge urged lawyers to consider the practicalities of small claims litigation. Realistic alternatives would not necessarily take lawyers out of the legal process, he suggested, but the traditional retainer would likely become one of several models for lawyer-client relations.
'We shouldn't go on to wish for the impossible or for the preservation of the status quo,' Briggs LJ told guests at the London Solicitors Litigation Association dinner last night. 'We shouldn't wish for rigidly maintaining the full-retainer basis as the only way in which ordinary people can access legal systems. And I don't think we can wish for the restoration on any wide scale of legal aid. Indeed I would ask: if the litigation of a moderate-sized claim in our civil courts is an unwise expenditure of money by those spending it rather than saving it '" then why should the taxpayer pay for it.'
Briggs LJ went on to challenge the view that access to court was akin to the NHS. 'I don't think we can expect the taxpayer level of support for the court service to increase. The courts service is not like the health service a protected department of state.'
However, he urged lawyers to engage with the reforms process and take 'a shared responsibility for success'. They should feedback especially on the government's recent proposals to raise the threshold for personal injury small claims to £5,000 and on the possible extension of the fixed-costs regime to the multitrack, as these touched on 'real political issues which, effectively, prevent much response from judges'.
In July, Briggs LJ recommended the introduction of online courts that members of the public could use with minimal assistance from lawyers. The proposal has raised concerns among access-to-justice campaigners and the court modernisation programme team has since been working to provide reassurance that it would not result in digital exclusion.
The senior judge repeated that this would not lead to a two-tier justice system and that lawyers should now 'get serious' about unbundling. 'I'm saying this both to solicitors and to the Bar. The key to providing affordable legal assistance in cases where it's disproportionate to provide it by way of full retainer because of the limited amount at stake '" must surely be in providing focused legal assistance where it really makes a difference: earlier bespoke advice on merits of the particular case from qualified lawyer is always going to be better than by an algorithm on a computer.'
'There is no escape from my conclusion that the litigation of small to moderate value claims in our civil courts incurs grossly disproportionate costs and cost risks,' said Briggs LJ. 'We have a hopelessly backwards paper-based way of litigating in our civil courts. Too many of our courts are in old, poorly maintained and unsuitable buildings, and a lot of our judges spend far too much of their time doing mind-numbing box-work with no real exercise of judicial skills of discretion.'
LSLA president Ed Crosse gave his support to digitisation as an 'absolutely essential' move, and said digital courts would 'ensure access to justice whether or not you can afford a lawyer'.
'The reform ideas are essential if we are to ensure that our courts maintain their position as the internationally preferred forum for resolving complex, high value business disputes,' he said. 'There is increasing competition from overseas and other tribunals, particularly in light of the Brexit vote, and we cannot afford to stand still.'
But Crosse also warned about bigger dangers than costs and court reforms. Brexit and the possible disruption to the enforcement arrangements under the Brussels regulation regime was 'the single biggest challenge and greatest threat to the litigation profession,' he said.
'I readily accept that, although the legal steps required to replicate EU regulations on jurisdiction and enforcement, are clear, the political landscape may be challenging and uncertain, particularly if the UK government is minded to pursue the UK's exit from the single market.'
But if our government fails to take some basic steps to maintain the status quo, which it can readily do, such as ensuring that the UK re-signs up to the Hague Convention on Choice of Court Agreements, we can reasonably expect that to impact on the volume of international disputes that are referred to the courts of England and Wales for resolution in the future.'
Jean-Yves Gilg is editor-in-chief of Solicitors Journal