Bob Neill MP: MoJ 'firing in wrong direction'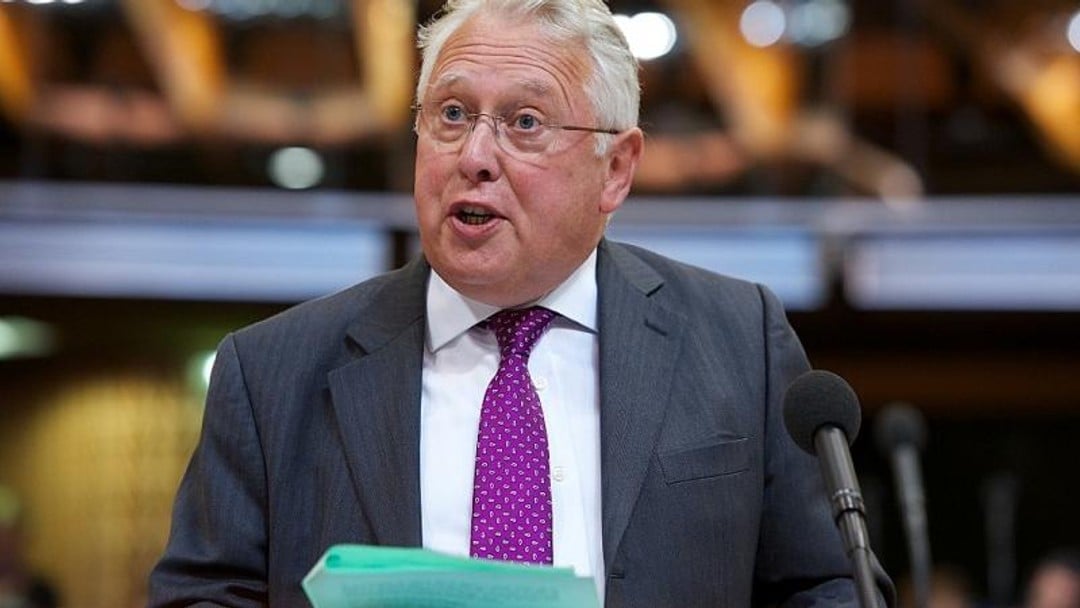 By
Ministry of Justice criticised for failing to tackle claims management industry in PI reforms
The Ministry of Justice has been criticised by MPs for not having 'the guts' to tackle the claims management industry during a bruising justice select committee hearing which considered the government's consultation on soft tissue injury claims.
Appearing before the justice committee, James Dalton, director of general insurance policy at the Association of British Insurers, and Neil Sugarman, president of the Association of Personal Injury Lawyers, were in rare agreement over the negative impact case management companies have had on the personal injury sector.
'There are far too many players around the periphery of personal injury,' said Sugarman. 'There is a massive claims management industry. My organisation takes the view that [CMCs] are unnecessary; if somebody has their rights broken then they ought to go to a regulated, insured solicitor.'
Although lawyers are barred from making unsolicited calls or texts, CMCs are not. According to Sugarman, there is little appetite from the government to institute an outright ban on a practice which creates a perception that it is easy to claim compensation.
'The evil of unwanted texts and phone calls creates this illusion around personal injury that should be the target of government,' said APIL's president. 'That will make inroads on the false impressions and expectations; leaving it to people who are regulated and insured will make a major impact,' he continued, adding that there needed to be better regulation of CMCs.
Although in agreement, Dalton went further, saying: 'There is an evil of CMCs that is a scourge on society. We think it is completely unnecessary for the vast majority of people to need to go to a CMC. Indeed, my preference would be that people would go to a qualified and insured personal injury lawyer for the support they need, when they need it.
'The reason CMCs exist, and the reason why they spam call people, is because there is money in the system. They don't do it for charitable purposes; they do it because they can make money. The challenge is to take out of the system those financial incentives for companies to act in this way.' The ABI representative also suggested that, like lawyers and insurance executives, CMC staff should be regulated so that regulatory breaches can lead to criminal convictions.
The frank and robust exchange led Bob Neill MP, chairman of the committee, to suggest the MoJ was 'firing in entirely the wrong direction' with its whiplash reforms. 'They're seeking to limit the ability to get general damages for a particular type of tort, when in reality they should be knocking these claims management companies out of business completely. They've ducked that. They've failed to have the guts to stand up and really tackle the claims management industry.'
In reply, Dalton said the accusation was 'a little unfair', and highlighted how the Claims Management Regulator has become 'much more interventionist' of late, which included 'knocking on doors, arresting people, and shutting companies down'.
While the one-off hearing saw CMCs in the collective crosshairs of the parliamentarians, APIL, and the ABI, the insurance industry itself did not escape serious scrutiny, specifically over its assertion that there were 70,000 instances of fraud over the last year '" costing insurers £80m '" and that without such fraud motorists would be financially better off.
Under questioning from the committee's chair, Dalton admitted the number of criminal prosecutions for insurance fraud remained low, before countering that the fundamental issue was how the burden of proof shifts after an insurer accuses an injured party of fraud. 'The burden of proof on the insurer is much more significant,' he said. 'As an industry we collect data on detected and suspicious fraudulent cases, and we put those into the public domain.'
Asked by Neill whether the law should be based on suspicion rather than fact, and whether the ABI had evidence of a claims culture, Dalton replied: 'Parliament should be considering whether or not we have a claims culture. If the answer to that question is yes, then what if anything can we do about it.
'There are over 750,000 claims for whiplash made in this country every year. The cost of that to car insurance payers is significant. The question the Ministry of Justice is asking is: do consumers want to continue paying for whiplash claims and, therefore, pay high car insurance premiums, or do they want a society in which people are paid either nothing or less for whiplash claims and, therefore, get lower insurance premiums? That is a fundamental question for society and law makers to address.'
Sounding sceptical, Conservative Neill and Labour MP David Hanson both grilled Dalton over whether the government's reforms would really lead to lower insurance premiums for motorists.
'If the reforms are implemented as outlined in the consultation then yes,' defended Dalton. 'Insurance companies operate in a highly competitive market. If one insurance company fails to pass on those savings then people will switch. Consumers are very price sensitive; they'll switch for extremely low amounts of money. If an insurer fails to pass on those savings it's game over for them.'
Also weighing in, Conservative MP and solicitor Alberto Costa was critical of the ABI's use of the word 'epidemic' when talking about whiplash claims and suggested there appeared to be a 'mix up' between the fraudulent claims, CMCs, and the duty of care. 'Should we not be seeking, as a society, to enforce existing laws to minimise fraud rather than attempting to change the duties of care which have grown up over decades under a common law system?' asked Costa. 'Is the problem not fraudulent claims, rather than whiplash injuries?'
The ABI director replied: 'Do you want a society where low-value whiplash claims are compensated and in very large numbers or do you want to change the law so that those injuries are no longer compensated?'
Reacting to today's hearing, Simon Stanfield, chairman of the Motor Accident Solicitors Society, said: 'Bob Neill MP and his committee posed some fundamental questions around the justification and rationale for the MoJ's proposals, illustrating why they are ill-considered, misdirected, and deeply unfair.
'We hope that the committee will now consider it entirely appropriate to pose these questions directly to an MoJ minister. The government's proposals will have far-reaching consequences and should be subject to vigorous examination before they are progressed further.'
Donna Scully, a partner at Carpenters, added: 'The committee clearly agree that the MoJ proposals are misdirected and it should return to the original objective, eradicating fraud, not dispensing with age-old common law and undermining people's legal rights.'
John van der Luit-Drummond is deputy editor of Solicitors Journal