Blacks Solicitors supports Vida Healthcare with 10 years of transactions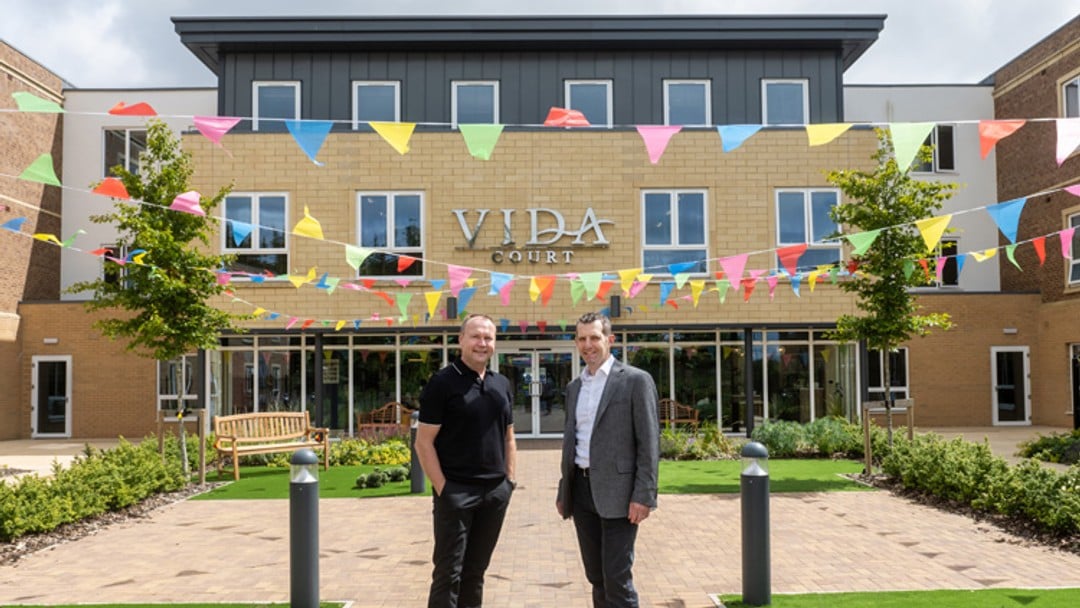 Blacks Solicitors is marking a decade of representing Vida Healthcare with the site acquisition and purchase of a new building in Starbeck.
Over the past 10 years, the law firm has represented the UK's leading provider of specialist dementia care in over 50 matters, including site acquisitions, contracts, novations and funding with a combined value of £28 million. Specialisms deployed by the law firm over the decade encompass Commercial Property, Corporate and Banking law. 
The most recent transaction, completed in 2023, is the acquisition of a 2,500 sq ft building which will provide Vida Healthcare with a base for Vida Academy, the care provider's bespoke training platform, to train all staff as specialists. The building will open its doors in September 2023.
Commenting on the deal, Nick Dyson, Head of Commercial Property at Blacks Solicitors, said: "We are extremely proud to be in a position to support family-owned businesses, particularly those based in Yorkshire. We are always on the lookout for new businesses who are focussed on building trusted relationships that last for years. It also means a lot to know that we're playing a part in supporting Vida's ongoing mission to provide outstanding care to people living with dementia."
Blacks Solicitors also represented Vida Healthcare during the acquisition and construction of its most recent care home. Completed in 2020, Vida Court is a £15 million, 68,000 sq ft specialist dementia care facility that provides personal and nursing care to up to 100 people across eight houses. Most recently Lindsay House was opened in Vida Court to provide specialist care specifically for people living with Huntington's Disease. Vida Court was awarded Outstanding by the Care Quality Commission in 2023.
Vida Healthcare originally partnered with Blacks Solicitors thanks to the existing, long standing relationship, and the firm's extensive experience in a range of matters relevant to the requirements of the dementia care provider.
Managing Director of Vida Healthcare, James Rycroft, added: "Over the past years we've built an incredibly strong relationship with Blacks Solicitors which has given us the confidence to progress with transactions at this level. At Vida we are always on the lookout for new ways to innovate the care available to people living with dementia and we look forward to partnering with Blacks on future strategic developments."
Vida Healthcare recently celebrated its ten year anniversary since the doors to its first care home, Vida Hall, were opened. Since being founded, Vida has grown to become one of the region's leading employers, boasting 550 staff, 20 houses across three care homes, and care provision to over 230 residents. 
Blacks Solicitors is a 28 partner firm providing over 19 legal specialisms to commercial and private clients in Yorkshire and across the UK. With over 200 employees, the Firm continues to grow from strength to strength.