Assault on access to justice two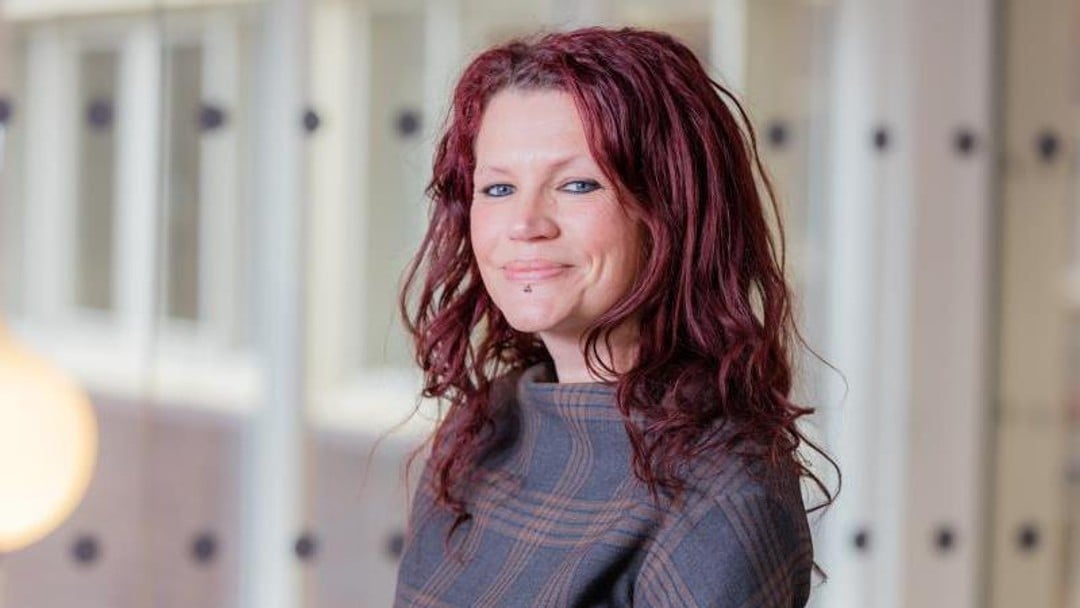 The provision of quality legal services for individuals with insecure status is woefully inadequate, as Helen O'Nions explains
The Legal Aid Sentencing and Punishment of Offenders Act 2012 (LASPO) ushered in a sustained assault on civil legal aid, notably in the field of immigration and asylum law. The removal from scope of all immigration work and the reduced fee regime for asylum work have created a number of problems for vulnerable clients and providers. 
The government's expectation that any unmet need could be addressed by the not-for-profit sector has been dramatically undermined by austerity policies, which have seen the number of not-for-profits providing legal services reduce by half since 2010. 
The Ministry of Justice's (MoJ) post-implementation review of LASPO, published in February 2019, heard evidence from over 100 not-for-profit organisations and legal aid providers. The review's remit focused on whether reforms met the stated objectives, three out of four of which relate to financial savings.
It's therefore unsurprising to find that the wealth of evidence, which pointed to a significant adverse impact on access to justice for the most vulnerable, did not generate recommendations for reform.   
More recently, the justice committee has been collating responses to a consultation on the future of legal aid, particularly in light of the increase in remote working and increased use of technology. It remains to be seen whether proposals will be informed by the experience of vulnerable service users who are struggling to find a suitably skilled advisor to listen to their case.  
Shortage of legal advice
 
In 2019, barrister Dr Jo Wilding published her Droughts and Deserts – A report on the immigration legal aid market. At the same time, researchers from Nottingham Trent University were investigating the provision of legal advice and support to those with insecure status (hereafter 'LAPIS') in the city of Nottingham. The report, Fat cat' lawyers and 'illegal' migrants: the impact of intersecting hostilities and toxic narratives on access to justice, is available from the author at helen.onions@ntu.ac.uk).
In Nottingham, a city with around 1,000 dispersed asylum seekers at any given time, there are four providers with legal aid contracts to undertake immigration work. The LAPIS project was prompted by the closure of a not-for-profit legal project which had assisted many of the city's dispersed and refused asylum seekers. 
The research team interviewed service providers and fourteen service users, some of whom had lived in the UK without status for almost twenty years. 
The LAPIS project sheds light on the challenges facing those providing services absent of properly resourced legal advice. The majority of those living with insecure status had been unable either to work or to access state support for several years. Some were street homeless while others were reliant on charity or friends for accommodation. A local charity provided them with food and a cash allowance of £10 per month. 
A small number of those with insecure status had submitted fresh claims which attracted basic support and accommodation under section 4 of the Immigration and Asylum Act 1999 but, at the time of writing (18 months after the interviews), none have received a decision on their claim. 
During the study, two participants received leave to remain on grounds of private life (requiring twenty years of continuous residence in the UK). One spoke of the enormous difficulties she now faced in rebuilding her life after living in poverty and isolation for more than a decade. All participants were living in a state of constant anxiety which has been compounded by the hostile environment's bureaucratic inertia and negative signalling.
There are several pertinent observations that follow from these two investigations:
Immigration casework is not neatly detachable from asylum work – Several LAPIS participants were approaching twenty years of residence which would enable them to regularise their status under the immigration rules based on their private life in the UK.   
They were not legally allowed to work or access benefits, yet they were now required to find Home Office fees and legal advice that did not attract legal aid. One participant had been quoted almost £5,000 for legal advice and Home Office fees from a private firm. 
Exceptional case funding (ECF) is available for immigration cases that engage human rights. In Gudanaviciene and Others v Director of Legal Aid Casework and the Lord Chancellor [2014] EWCA Civ 1622, the Court of Appeal ruled that the Lord Chancellor's guidance on the threshold for exceptional case funding breached Article 6(1) and 8 of the European Convention on Human Rights (ECHR). 
The success rate of applications has since increased from 2 per cent to almost 70 per cent. Yet it would appear that it is rarely advertised to clients and the Law Centres Network has reported that uptake remains low. The explanation appears to be twofold: 
A strong application can be time-consuming and will be difficult for clients to complete unaided (although that is the intention). This explanation is supported by evidence submitted by the Public Law Project to the MoJ's review.
Legal aid fees are not sufficiently attractive to encourage providers to promote ECF applications.
It is too early to assess whether recent simplification of the process will have an impact, but it does nothing to address the broader problems with legal aid.
Private provision is not always accessible or affordable – Refugee Action has reported that there are 26 local authorities in the UK with more than 100 dispersed asylum seekers, where there is no legal aid provision. In some regions, such as the south west, this extends to adjacent counties. However, even where private provision notionally exists, there may be droughts where, despite the existence of matter starts, there is insufficient capacity to take new clients. 
One LAPIS participant explained her struggle to obtain advice: "Before we got to XXXX [firm] we went to XXXXXX [firm]. No space. XXX [another firm]. No space. So many, no space. A lot of places there's no vacancy. I don't know why." 
The migrant client is not the 'model consumer' – During the passage of LASPO, there was an assumption that those seeking a legal remedy could navigate the law themselves. Leaving aside the complexity and length of the immigration rules (running at more than 1,000 pages), this assumption is difficult to defend. 
Many migrant clients do not understand English and have little knowledge of their rights or legal processes. They may also, quite reasonably, be fearful of seeking advice due to the ever-present possibility of detention and removal.
Another LAPIS participant said: "…they tell me the reason I was being detained was that I had absconded from reporting. But I had reported every single time. I was there for 16 weeks. But when they took me it was on the Wednesday, and the flight was booked on the Friday. And I did not have any access to any legal advice. I was scared, I was thinking 'why are they treating me like this?'… I didn't kill anyone, I did all the best that I could do, and I was treated worse than a criminal."  
Fixed fee regime gives a poor financial return – The fixed fee regime does not encourage private providers to undertake the necessary unpicking typically required in further submissions. In her report, Dr Wilding observed how poor financial return for asylum casework had a number of damaging consequences which were essentially driving higher quality providers away from legal aid. 
Some firms were able to offset costs with more profitable work, but others used a variety of strategies, including case grouping, rejecting complex cases and using more junior staff. 
Joe Tomlinson and Jo Hynes at the Public Law Project argue that the situation has deteriorated following the Civil Legal Aid (Remuneration) Coronavirus Regulations 2020, as firms cannot afford to instruct barristers for skeleton arguments, thus poorer quality work is incentivised. 
Inadequate training and exploitation of clients have been identified as acute and prevailing problems in immigration casework for over a decade (see Quality of legal services for asylum seekers report, Solicitors Regulation Authority January 2016).
Increased regulation may contribute to unmet need – Many not-for-profit providers in the LAPIS study had knowledge of relevant immigration rules and processes, having spent years working in the field. However, they were unable to provide clients with even basic advice due to the Office of the Immigration Services Commissioner (OISC) regulatory regime that prohibits unregulated advisors from completing simple tasks, such as directing a client to complete a particular form. 
There is an acknowledged shortage of regulated advisors beyond level 1 and, particularly, at level 3 which generates a further problem as there are not enough high skilled supervisors to support the training of level 1 and 2 advisors. While not-for-profits can access free OISC training, their staff cannot progress to these vital higher levels without supervision. This inevitably impacts on clients who need higher-level advice, particularly for fresh asylum claims. 
The regulatory regime pursuant to section 91 Immigration and Asylum Act 1999 has not eliminated poor quality or illegal advice. One participant, who borrowed £2,000 to fund her case, became suspicious of her solicitor's lack of immigration knowledge and his inability to answer her questions. He was eventually reported to the regulator and was prosecuted. However, the business can be lucrative, and prosecutions are rare (there were just seven convictions for illegally providing immigration advice in 2020 – half the number in 2019). 
The desperation of clients pushes them towards unscrupulous and unregulated advisors which will, if detected, undermine their credibility. During our research we were shown two text messages from individuals presenting themselves as immigration lawyers, offering to obtain biometric permits based on a 'secret amnesty' that did not exist. 
One participant told me how she had friends who were waiting for their permits after attending an 'advice clinic' at a phone shop in the West Midlands: "I understand there was this thing that was going on, a lawyer was charging £350 and a Kurdish man was charging £40. There was a form they filled in. A lot of people filled it… some other people have tried it and it worked, so it's 50:50 and he was charging them £40…"
On reflection, one LAPIS participant noted how she might have been better off if she had fabricated evidence to support her claim, as all her efforts to respond honestly had been met with disbelief. 
  
Little change
Since the enactment of LASPO, the number of legal aid providers undertaking non-family civil work has fallen by 44 per cent. In 2015, the Law Centres Network reported that one in six law centres had closed with the loss of 350 specialist advisors. 
During the post-implementation review, the Civil Justice Council reported that: "Demand for the advice and pro bono sectors has increased dramatically, but it has come at a time when funding for the advice sector is being squeezed from all directions – local authority grants as well as legal aid, leading to reductions in levels of services and also closures of law centres and advice agencies resulting in increasingly well documented advice deserts".  
Despite a wealth of criticism expressed by academics and professionals, the MoJ's did not recommend significant changes to the provision of civil legal aid. More recently, home secretary Priti Patel has attempted to reframe access to justice as a privilege. 
Theresa May's hostile environment targeted 'abuse of the system' by reducing the number of appeal rights and extending non-suspensive appeals in the Immigration Act 2014. Those seeking a remedy are presented as abusers of the law, while their representatives are described by current Prime Minister Boris Johnson and the home secretary as "lefty activists" and "dinghy chasers". 
In an incoherent, rambling attack at the Conservative party conference in 2020, Priti Patel aligned "lefty lawyers" with traffickers as "defenders of the indefensible". 
All this comes at a time that she is promising to overhaul the broken asylum system, debating proposals including offshore processing and disused ferry accommodation. Meanwhile, hundreds of newly arrived asylum seekers are confined to army barracks and hotels with no sign of a determination in their case. 
Perspective and nuance are sadly absent in much of the rhetoric. The number of asylum seekers and refugees is estimated by the United Nations High Commissioner for Refugees (UNHCR) at 0.6 per cent of the UK population. The number of new applications is less than half that of European states of comparable size.
Priti Patel's understanding of the problem and its solution stands in stark contrast to the experiences of those living with insecure status.
 
Helen O'Nions is associate professor and associate director of the Centre for Conflict, Rights and Justice at Nottingham Law School ntu.ac.uk