Are you right-sourcing?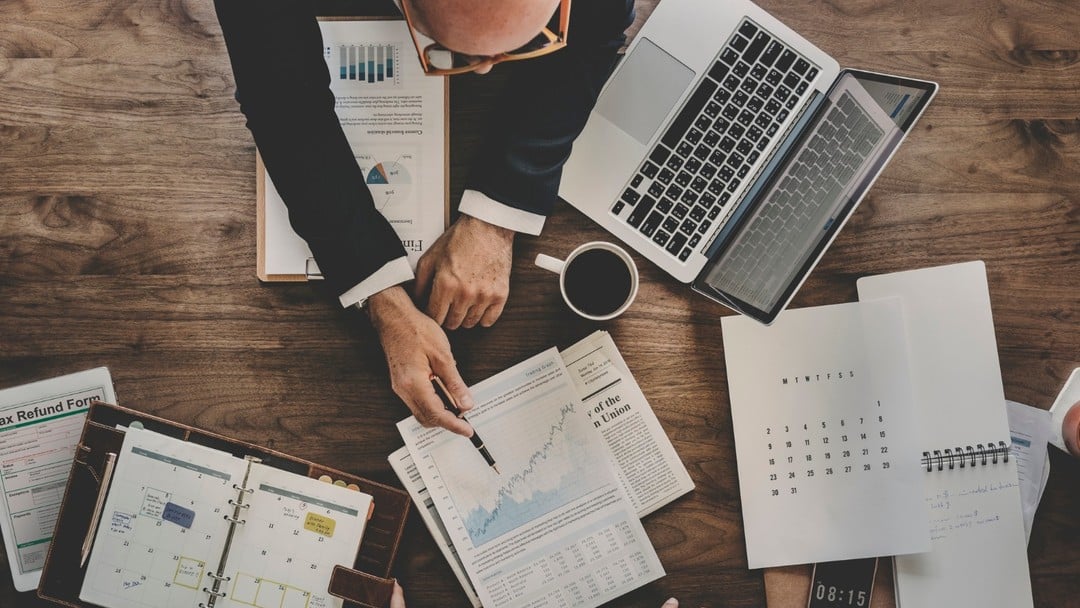 Lawyers across the board, are grappling with a challenging future. Change is needed to thrive. However, a question all legal professionals should be asking themselves is: are our teams right-sourcing? Alexandra Morris explains.
Right-sourcing is all about getting the work done by the right resource, at the right time, at a price point that doesn't make your eyes water. It's a fundamental question to ask when thinking about improving efficiencies or embarking on a change management programme. In a legal team which combines people, processes and typically some tech, the questions should be: What work should people be doing? How does that map to the skills we have? And how is technology being used – are we using what we have?
In this piece, I look at how to right-source your legal team, and the benefits of this approach – particularly around creating efficiencies and being able to hire and keep the best talent. Many lawyers aren't interested in trawling through documents for hours or dealing with the same three negotiating points on a contract every day, but doing the juiciest and most interesting legal work.
But first, back to the pressures and challenges. A recent FTI report, which looked at in-house lawyers, said:
"Dozens of new and escalating pressure points are squeezing in-house counsel even further. Of the general counsel and chief legal officers surveyed in this year's General Counsel Report, the vast majority said they are experiencing increased demand. Among those, 100% said they are experiencing increased workloads and burden across environmental, social and governance (ESG) initiatives, business strategy, risk management, crisis and breach incident response, data privacy and compliance monitoring."
Further in, the report finds:
"More than 50% of respondents ranked ESG as one of their top five legal risks. Some cited the fact that ESG is impacting the allocation of resources and that the general counsel is responsible for ensuring ESG coverage, consistency and compliance across the entire organisation. Many discussed their role, successes and challenges in driving forward diversity and other ESG-related initiatives."
Importantly, those challenges which have an impact upon in-house lawyers are also relevant for those in private practice as they seek to support their clients navigating these new and challenging risks.
So, what's the solution to deal with this new world order where micro and macro-economic issues bleed across business units, heavily affecting legal? Many law firms and legal teams are becoming increasingly familiar with change and the process of change management. This can help introduce new ways of working to increase productivity and to ensure they're keeping up with competitors – not just other law firms, but the broader array of businesses now operating in this market.
However, we often see teams struggling to properly embed change or jumping to the newest innovation – such as artificial intelligence – while ignoring some simpler, more cost-effective solutions which are already under their nose. How do teams decide what work stays in-house, is outsourced or is delivered by tech?
Right-sourcing or outsourcing?
Vario talks about delivering value to in-house teams through right-sourcing. The overall alternative legal services market is growing by at least 20 per cent compound year on year, according to Thomson Reuters, so the model must get something right. But what is right-sourcing and how do you take those first, important steps?
Simply put, right-sourcing aims to find the optimal balance between the resources you already have in-house, and those which may be outsourced. The mix can create some important benefits for legal teams using a range of options available.
Outsourcing external counsel quickly brings in expertise and scale. These resources are not part of your business but give you the strength you need, when you need it. Traditional law provides access to specialist lawyers with many years of experience for complex work. Alternative legal service providers offer a bench of resources who refine processes and deliver work at scale, cost efficiently. Hybrid models from Vario offer the best of both worlds – marrying complex law with scale and value.
For keeping things in-house, flexible resourcing is an option – which is also provided by Vario. Experienced lawyers can be parachuted into businesses to help with specific projects or pick up excess workload. Through recruitment and induction processes, Vario ensures these lawyers not only have the experience required, but also their personalities and approach complement that of the business. This means the team can gel from day one.
Outsourcing offers in-house teams the choice to pay for bench strength when they need it and costs nothing when they don't. Management responsibility for resources is taken on by external providers, leaving the in-house team able to focus on the work that makes them most valuable to the business.
Where to start?
Returning to the FTI report, it states: "flexibility, automation and specialisation have become integral to legal department success." In our world, flexibility, automation and specialisation essentially boils down to process, people and technology and how those three elements interact in a team. But how do you go about picking the right mix of these three elements and ensuring the right resources are being utilised?
Processes: create a roadmap for incremental change
Critically, it is important to recognise the business's strategy, goals and objectives. Create a clear roadmap to success for right-sourcing your legal work. We advise that incremental change delivers long-lasting benefits for delivering efficiencies in legal teams. Transformation does not happen overnight and will continue as businesses' needs change, alternative delivery models become more widely adopted and technology evolves.
A part of your change programme, consider your business processes within your legal team and how they interact with the other business units. Spend time refining and removing cost and time wasted from processes in legal's business-as-usual environment.
People: right-source your team's work
How lawyers work day-to-day and their level of experience and expertise is important to examine before you start to think about what right-sourcing might look like for you. Specific and deep legal specialism can be bought; scale and automation are increasingly available to release lawyers from the business as usual; and AI will transform workloads sooner or later. But nobody can apply knowledge and communicate with clients, stakeholders or operational business functions like the lawyers can.
Playing to people's strengths and taking this opportunity to re-imagine the role, and the parts of their job they truly enjoy is invaluable. All too often, when we begin supporting a legal team, we will see senior and very capable lawyers spending hours of their day on important but simple, monotonous tasks such as churning through contracts – jobs that could easily be undertaken by a more junior team member or tech.
By right-sourcing the work your people do, you can make your team happier by allowing them more freedom to focus on the interesting legal work which drew them to this career in the first place.
This process can also be helpful in identifying where skills may be lacking across the team, and this can help focus training programmes and support. It can also more clearly show where areas of stress lie, and those individuals who may be at risk of burnout. Equally, it can help identify how the recruitment strategy is or isn't working, and where it should be focused to help promote future success.
Tech: consider your options carefully and include the tech you've got
Tech vendors offer clients point solutions for specific problems, tools which operate at an enterprise level and the promise of widescale transformation of all routine work using AI, any day now.
Using technology is critical to the future of our industry. However, implementing technological change can be a tricky business for lawyers – especially as many lawyers have done things a certain way, which works just fine, for years and years. A new piece of software or technology may have been selected for a primary function which has been identified as important for the business in solving a specific problem. However, the technology will usually have a multitude of other features and benefits, but inevitably these get forgotten about as it seems like hard enough work to get everyone trained up on the primary function. As a result, investment in technology is often lost and solutions to new problems are already lying dormant in existing tech.
Creating a roadmap for change in the delivery of legal services (including right-sourcing work) can help identify the resources or tech you already have, and how to use it more efficiently as well as imagining new tech requirements for the future.
Don't forget about culture
A good working culture is one of the most prized, but elusive, assets a business can have. It can be difficult to cultivate, or even define – but it's very easy to spot bad or even toxic working cultures, where lawyers might perpetuate unhealthy and unproductive working habits such as presenteeism. On the flipside, a supportive and positive working culture can ensure people don't just stick around, but do their very best work. This must be factored in when right-sourcing – as we say, this process is all about balancing resource and any decisions made as a result should think about how the culture of the business is being protected and preserved.
Talk about it
It's important that any change is a success. A failure not only means wasted time and money, but it also dents everyone's confidence and means that next time innovation is needed, everyone will be a little bit scarred from the last experience. For many of us, change can provoke quite dramatic physical responses – so you need it to feel straightforward and stress-free, otherwise you might be dealing with a few fight-or-flight reactions. Communication is key here – ensuring people know about the right-sourcing process, the benefits, what's changing and what will change for them day-to-day is important. Strategically thinking about how this communication is delivered is also significant – we all know teamwide emails don't always get opened.
The overall benefits
Going through the process of right-sourcing should leave legal teams with a number of benefits – namely, reduced recruitment and operational costs, increased efficiencies and productivity and a happier team as people are being utilised to the best of their ability. It should also create an opportunity to get a much deeper understanding of the business, how tasks are being performed day-to-day and which existing tools and technologies are performing. It can also help create more empathy across the team, as people are increasingly aware of the challenges and realities of their colleagues' jobs.
However, once the right-sourcing process has been completed, it's not job done. Legal transformation might be an unhelpful phrase. It implies legal teams will transform from their current state into something quite different, overnight, and then remain in that new state, like a butterfly emerging from a chrysalis.
It's not really like that. In-house teams who are sophisticated buyers of legal services might be well ahead on the journey to modernising their legal function, but they aren't stopping, and they must never stop. The principle of right-sourcing can, by definition, never stand still as it will always create a legal delivery strategy which offers maximum value to the business at a point in time.
In today's economy, no business's needs will stay the same for long. So what does this mean for individuals? Perhaps that they won't 'transform' either. Perhaps with agility, curiosity, and openness to change, individuals will harness the intelligence they have on business risk and embark on their own journey to continuously maximise the value they offer to the business.
Alexandra Morris is account director at Vario from Pinsent Masons