An alliance of robot and lawyer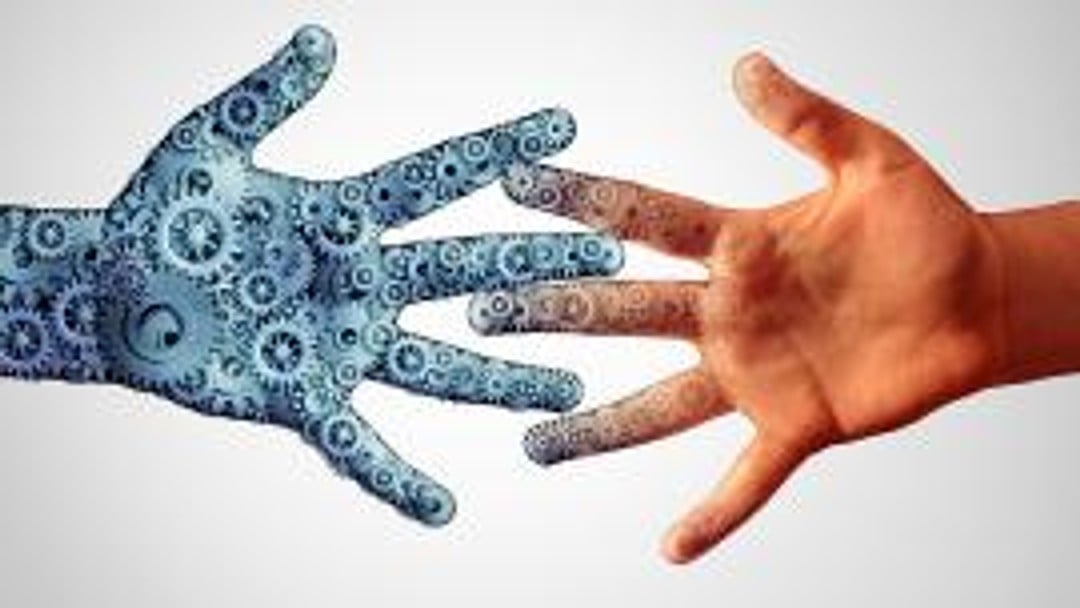 By
A close collaboration between new technology and human practitioners can enhance the lawyer-client relationship, writes Lauren Riley
In January, the Law Society published a major report on technological innovation in the legal sector, called 'Capturing technological innovation', surveying law firms about the extent to which legal service providers will embrace innovation as part of their corporate DNA. One of the loudest messages that came from the report was that it is essential law firms do not lose their human touch.
Technological advancements which were unimaginable a mere decade ago have penetrated the legal sector, and understandably many lawyers are overwhelmed, feeling they need to establish their place among the rise in artificial intelligence. In an ideal world, new technologies such as machine learning, virtual assistants, and automation would be used to augment solicitors' skills and improve a firm's profile, helping to differentiate itself from growing competition. In reality though, from Magic Circle to boutique practice, there is genuine concern that many human jobs will be made obsolete in favour of AI.
The rise of AI
In some industries, such as insurance, staff are being fired altogether and replaced by robots to help businesses save money and perform tasks faster.
In the legal world, AI threatens to dictate the way we practise law, and it looks like lawyers will have to play catch-up to law firms' latest investments in AI, as the legal profession turns towards automating the mundane tasks that traditionally junior lawyers or paralegals undertook. Intelligent search systems are said to outperform junior staff in many tasks, such as reviewing large sets of documents, and inevitably for this kind of work, AI-enabled software will become the norm.
A recent Deloitte study suggested that, within the legal sector, about 31,000 jobs (such as legal secretaries) are at 'high risk' of being made redundant by machines in the next 20 years. Whether it's drafting documents, building arguments, or comparing and contrasting past cases, AI looks set to be the way of the future. Lawyers must embrace it and find a way to make it work for them.
Human touch
However, there is no denying that AI has limits; it is less capable of making persuasive arguments because it cannot take context into account, or the individual circumstances of the client, or of course, the human interaction.
The Law Society's report highlighted the importance of firms plugging into developments through technological innovation and collaboration. While complicated and repetitive tasks are performed better by computer algorithms and mechanisms than by lawyers, the real aim that we need to achieve is to work collaboratively with AI to augment solicitors' skills and achieve the best possible results for the client. The report advised that firms should focus on clients rather than cutting-edge IT as 'the better approach often comes from a close tracking of client needs and expectations, followed by identification of how technology can help a firm better serve these needs'.
So what about marrying up the best of both worlds? Use technology to keep clients regularly updated and reassured as to how matters are progressing. Clients are safe in the knowledge it is a human overseeing their matter and providing the update, albeit more efficiently than using traditional communication methods.
Fresh approach
Clients are craving a fresh and fast approach to being kept up to date on progress, without the need for too much human interaction, which adds to costs and can slow matters down. Building trust with a client is an essential quality for solicitors, which AI is obviously not going to do as successfully as your team. AI does not have the moral and ethical responsibilities that a human has when doing their job, and thus many issues are thrown up, such as accountability if something goes wrong.
Whether using AI to sift through algorithms, or creating a software to facilitate real-time client communication, AI should be seen as one of many tools to enhance client relationships. The way forward for the legal sector is undoubtedly close collaboration between 'robots' and lawyers.
Lauren Riley is a solicitor and the founder and CEO of The Link App