A welcome delay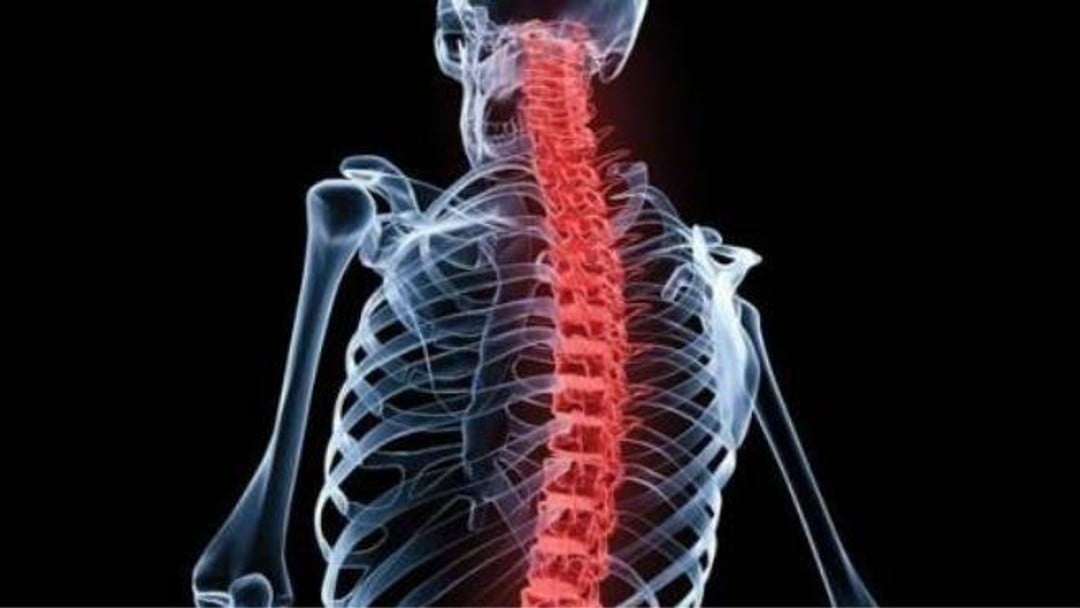 Minors and litigants in person will be left particularly vulnerable without changes to the whiplash reforms, as Paul Nicholls explains
Any consideration of the future of the government's road traffic accident (RTA) claims reforms seems trivial and unimportant right now.
Covid-19 is a global pandemic of the like that has never been seen before, enveloping the entire world with a speed that simply wasn't possible a few decades ago before the days of cheap, easily available international air travel.
Although still early days in the health crisis, it is increasingly apparent – almost by the hour – that the social, economic and political ramifications of the virus will be felt by the world for months and years ahead.
Yet other issues cannot be ignored. The daily business of our lives must continue as best we can and, as history has shown, we will adapt and find a new normal.
Delay
It's entirely unknown what impact Covid-19 will have on the so-called whiplash reforms. Having finally accepted what most of us have long known – that the new claims process is simply not ready – the Ministry of Justice (MoJ) announced a delay on 27 February in implementing the Civil Liability Act (CLA) and the launch of the new portal, the Official Injury Claim service, until 1 August 2020. Given the scale of disruption that's likely to befall every corner of society, achieving the new timetable is likely to be extremely challenging.
It's tempting to suggest that a further delay is inevitable, but solicitors should not assume this quite yet. The eagerness of the MoJ and the insurance industry to proceed as speedily as possible cannot be over-estimated.
Our concerns about the new timetable remain precisely the same as when the delay was announced and Covid-19 seemed to be a distant and minor threat to most of us. There is not much time between now and August to solve some of the major problems with the new claims process. They must be addressed as a matter of urgency to ensure the process is fully functional before it is implemented.
Fit for purpose
The most obvious issue is the need for a fit-for-purpose pre-action protocol (PAP) and new rules. That the Civil Procedure Rules Committee (CPRC) is wrestling with the production of the new rules at all is because there are so many thorny, but essential issues still to resolve.
Without the rules, we have no statutory instruments to implement the CLA. Though the Motor Accident Solicitors Society (MASS) represents its members (professional users of the new claims portal) as an organisation, its primary concern is to represent the victims of RTAs.
For the first time, the PAP and rules must be written in such a way as to be fully comprehensible to litigants in person (LIPs). There are many challenges. LIPs will need assistance to help them understand the new process and ensure that the principles around access to justice are upheld.
There is still little evidence of any consideration about how the digitally excluded will be able to pursue claims outside the portal – the proposed call centre operation will be unable to give advice and process claims throughout the 'customer journey' from registration to processing compensation payment. The new portal currently contains terms and concepts such as 'compensator', 'impecuniosity' and 'subject to causation'.
The LIP will not understand such phrases and the new portal, rules on evidence, statements, part 36 offers and costs will all need to be written in plain and understandable English. On compensation, urgent clarity is needed about how the mixed/multiple injuries conundrum is to be resolved.
IPs will need guidance about how to determine whether or not their claim is likely to be under the new £5,000 small claims track limit, to prevent or reduce the number of claims that can be rejected – so that the claimant can begin a fast track claim straightaway.
Some claimants will also need to restart a claim if they switch law firm. The new process anticipates that where liability is disputed, a claimant will issue court proceedings "without medical evidence" and go to court for a liability-only trial. Without a medical report, it is unclear how the claimant will be able to value their claim for the purposes of calculating the court fee.
In claims where liability is only partially admitted, quantum is only resolved at the end of the claim making interim payments un-likely. Again, this needs to be set out in clear terms for LIPs.
We urgently need clarity around sanctions, if we're to avoid the situation where there is no penalty if an insurer fails to respond in the hope the claim will eventually be dropped.
Given that the new portal website does not accept payment details, clear guidance must be available to ensure that claimants know who, when and how they will receive their compensation; and what protections they have that the claim will be settled within a reasonable time period.
Medical reports
Guidance is also needed on the new medical process for all users, specifically on when the medical report will be paid for; how it is to be paid; and how it is to be obtained if liability is in dispute.
In the case of second medical reports, guidance is needed on who will pay, for instance, in cases where claimants wish to wait and see if they recover, as expected by the prognosis.
Currently, there is wholly insufficient support for claimants in dealing with medical reports. Following the MoJ announcement that alternative dispute resolution (ADR) will not be part of the online service where liability/quantum cannot be agreed with the paying party, the claimant will now be directed to court.
This is slow, expensive, increases pressure on the courts, increases the likelihood of inequality of arms, and undermines the concept of dispute resolution.
This defeats the whole object of streamlining the claims process. Rehabilitation costs, credit hire and credit repair are not included within the new portal, so claimants will need guidance on this entire process, covering who arranges and pays; and whether settlement (including any negotiated settlement on liability) is binding on losses that are excluded.
They will need assistance on whether to accept an offer in full and final settlement of their claim when rehab, credit hire and repair are separate. Without the answers to these and other questions, there is a huge risk of claimant detriment.
The current iteration of the new IT platform assumes that claimants will issue court proceedings multiple times: once to establish liability; again where quantum is disputed; and again to recover losses that are excluded from the new process such as credit hire, credit repair and credit rehabilitation.
These risk being in breach of the law of res judicata. Minors and protected parties are to be exempted from the increase in the small claims track limit to £5,000, but still subject to the whiplash tariff. It is far from clear how these cases will be commercially viable for any legal representative, likely resulting in the claimant being left vulnerable.
It is also deeply troubling that the MoJ still has no plans for the established practice of independent governance of the new portal. As things stand, it is to be fully and solely operated by the Motor Insurance Bureau (MIB) which is solely funded by the insurance industry.
Whether Covid-19 will further delay the reforms remains to be seen, but there can be little doubt it will have an impact. It should be clear by now that there are many substantive issues to be resolved by ministers and officials – and precious little time to do it.
These are not issues to be rushed, but need careful consideration to find solutions if major problems are not to be exacerbated. We all have bigger issues to contend with right now, but for the sake of future civil justice, a botched and rushed new claims process must not be allowed to creep in while our attentions are diverted.
Paul Nicholls is chair of the Motor Accident Solicitors Society mass.org.uk