A question of care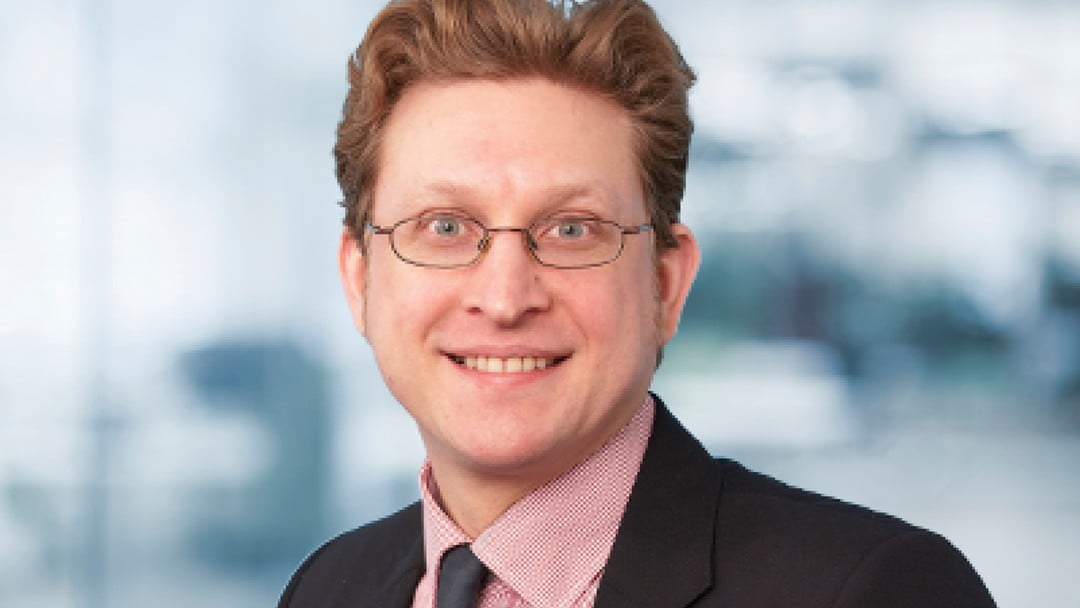 By
Dr Jock Mackenzie considers the most recent clinical negligence cases, including claims for breaches of duty of technical performance, investigation, and quality of treatment
In a case concerning the diagnosis of pneumococcal meningitis, XYZ (A Child) v Maidstone & Tunbridge Wells NHS Trust [2016] EWHC 2687 (QB), Mr Justice Foskett had to determine the quality of treatment provided to the claimant (X) and, in particular, whether a paediatric SHO had been negligent in failing to administer intravenous antibiotics.
X suffered two febrile convulsions aged 17 months and 21 months from which he made a full recovery and, at the time, a C-reactive protein (CRP) was not considered suggestive of a bacterial infection. Two months later, X developed a fever at home, suffered a fit lasting three minutes, was admitted to hospital and assessed by the SHO at 22.20 who noted a raised temperature but no rash or neck stiffness, and considered the diagnosis as a febrile convulsion of viral origin. She reviewed X at 02.40 when he was asleep (not waking him) and noted his temperature and pulse were normal. At 03:10 a nurse recorded the temperature as elevated and gave Calpol. By 06:00, X's temperature had fallen to normal. At 10:00, X appeared to start twitching, confirmed at 10:39, by when X was treated as an emergency with established pneumococcal meningitis. Due to the meningitis, X has been left with epilepsy, substantial visual loss, severe cognitive impairment and a left hemi-syndrome.
X asserted that the assessment at 22:20 and the diagnosis were inadequate and a CRP should have been performed, which would have been elevated and IV antibiotics administered by 01:30. X further contended that the SHO should have woken him at 02:40 which would have resulted in administration of antibiotics. The experts agreed that, while X's blood-brain barrier had probably been breached by the time of admission, such that a CRP performed would have been elevated (even though all the hospital staff erroneously believed that CRP testing was not available overnight), X's immune response had probably not commenced until about 04:00 and no symptoms of meningitis were, or would have been, apparent until after then.
In finding against X, the judge considered that the SHO's note at 22:20, which had not identified features suggestive of meningitis, was consistent with both a thorough assessment and the expected progression of the disease, such that her management plan of admission and close observation overnight was reasonable. Further, X was woken by a nurse 30 minutes after the SHO's assessment at 02:40 and there were no concerning features at that time, such that there could be no criticism of the SHO having not woken X (which was a judgement call) or administered antibiotics.
Excessive traction
In Stevie Watts v Secretary of State for Health [2016] EWHC 2835 (QB), His Honour Judge Peter Hughes QC in the High Court had to consider whether an Erb's Palsy, leaving permanent right upper limb damage, had been caused negligently. The claimant (W) claimed that at delivery the head was LOA (left occipito-anterior), the right shoulder was anterior and injury to it was caused by excessive traction.
The judge referred to the Draycott paper in 2008, '… (a posterior shoulder injury) is not due to any negligent action of the accoucheur, whereas an anterior shoulder injury may be due to the negligent action of the accoucheur'; this paper was quoted by Mr Justice Haddon-Cave in Mohammad Fezan Sardar v NHS Commissioning Board [2014] EWHC 38 (QB), in particular, 'The assumption that the presence of an injury is evidence that traction must have been applied is no longer valid... claimants now need to demonstrate factual evidence of the use of excessive force or other inappropriate management to succeed in arguing negligent management.'
The notes recorded the head as ROA and the right shoulder as posterior, and the judge considered there was no reason to consider these were incorrect, such that the injury likely had been caused by maternal propulsion rather than excessive traction.
Cancer diagnosis and care
In a case regarding the management of cervical cancer, Julie Devonport v Gateshead Health NHS Foundations Trust [2016] EWHC 1729 (QB), the claimant (D) alleged breach of duty in both the technical performance of her initial hysterectomy and the failure by the gynaecologists to include the urologists in her subsequent right salpingo-oophorectomy (RSO). D asserted that the hysterectomy caused a small bowel perforation which in turn caused a psoas abscess, resulting ovarian mass and ureteric stricture which, despite stenting, caused hydronephrosis and an eventual right nephrectomy. Additionally, had the RSO been performed with the urologists, the ureter would have been protected, the stricture would not have extended and the nephrectomy would have been avoided.
However, Mrs Justice Whipple found against D on the basis that the psoas abscess was more likely to have occurred as a recognised but rare complication of the hysterectomy, rather than technical incompetence by the surgeons, and that, although the way the urologists had been involved in the management may not have been ideal, it had not been unreasonable.
In another case of cervical cancer, Hague & Anor v (1) Dr Dalzell (2) Dr Fish [2016] EWHC 2753 (QB), Mr Justice Lewis had to consider the issue of causation, breaches of duty for failing to investigate adequately the deceased's vaginal bleeding having been admitted by the two Defendant GPs. Absent the breaches, the deceased, S, would have been referred for further examination, a malignant cervical cancer would have been identified with surgery taking place within two to four weeks of referral. The delays due to the GPs' admitted breaches were seven and four months respectively. S sadly died 16 months after surgery.
The judge concluded that seven months earlier the tumour would have been an early FIGO Stage Ib1 (carcinoma confined to the cervix with clinically visible lesions not greater than 4.0 cm) and, four months earlier, a larger stage Ib1. However, it was agreed that S had a rare (17 reported cases) and highly aggressive type of tumour, sarcomatoid squamous cell carcinoma, such that, even with earlier removal, it would likely have recurred and S would not have survived for five years. The claimants were successful in that S suffered pain and suffering for the period of the delay in treatment but not that S would have survived absent the breaches.
In another cancer case, Bell v Ashford & St Peter's Hospital NHS Trust (2016) (LTL 28/7/2016, Extempore), His Honour Judge Allan Gore QC in the High Court found for the claimant (B). The defendant trust (A) had openly accepted breach of duty in the performance of an endoscopy which caused perforation in an oesophageal tumour, such that the key issue was what difference the breach had made to the outcome. A argued that B already had microscopic metastatic disease by the time of the endoscopy, such that the perforation made no difference to the outcome, B having died four years later from tumour recurrence and metastatic spread.
The judge preferred B's expert's evidence that the perforation had caused outpouring of tumour cells, recurrence of the tumour and, ultimately, an increased risk of metastatic spread; A's expert considered this explanation to be medically plausible even if the exact mechanism was unknown. Accordingly, on balance, tumour recurrence and metastatic spread would not have occurred if the perforation had not occurred and B would have had a normal life expectancy.
Investigation and examination
In another case before HHJ Gore QC, concerning the failure to diagnose the claimant's, B's, bilateral subluxation of the hips, Badri v Hariram & Anr [2016] EWHC 2122 (QB), the judge gave judgment for two defendant GPs concluding that bilateral developmental dysplasia (DDH) was difficult to diagnose and it was likely that the doctors had performed adequate hip examinations at their respective consultations at eight weeks and seven months of age. The DDH was not diagnosed until B was five years old.
While the judge was critical of first GP's record keeping, that was not sufficient to draw an inference that the examination was inadequate; and the second GP did not need to carry out an examination because the judge found as fact that B's mother had not raised concerns at that time. In any event, it could not have been expected that proper examinations would have identified the defect, evidenced by the fact that two GPs and two health visitors had failed to do so.
Finally, in The Executors of the Estate of John Raggett (deceased) v King's College Hospital NHS Foundation Trust and Others [2016] EWHC 1604 (QB), Sir Alistair MacDuff had to consider whether a patient (R), at high risk of vascular disease, was not properly investigated and referred for a vascular opinion, resulting in an avoidable above-knee amputation. This was a complex claim against six defendants, although only four were involved at trial, claims having been successfully concluded against the first and fourth defendants beforehand.
The judge found that the second (orthopaedic surgeon), third (pain specialist), and sixth (rheumatologist) defendants had been negligent in failing to palpate for a pedal pulse and exclude an ischaemic cause for R's leg pain and, had they done so, and referred R for vascular investigation, the leg would have been saved. The fifth defendant (hospital) had made poor notes but causatively these had had no effect.
Dr Jock Mackenzie is a dual-qualified doctor of medicine and solicitor. He is a partner at Anthony Gold.