A fresh perspective: law as a second career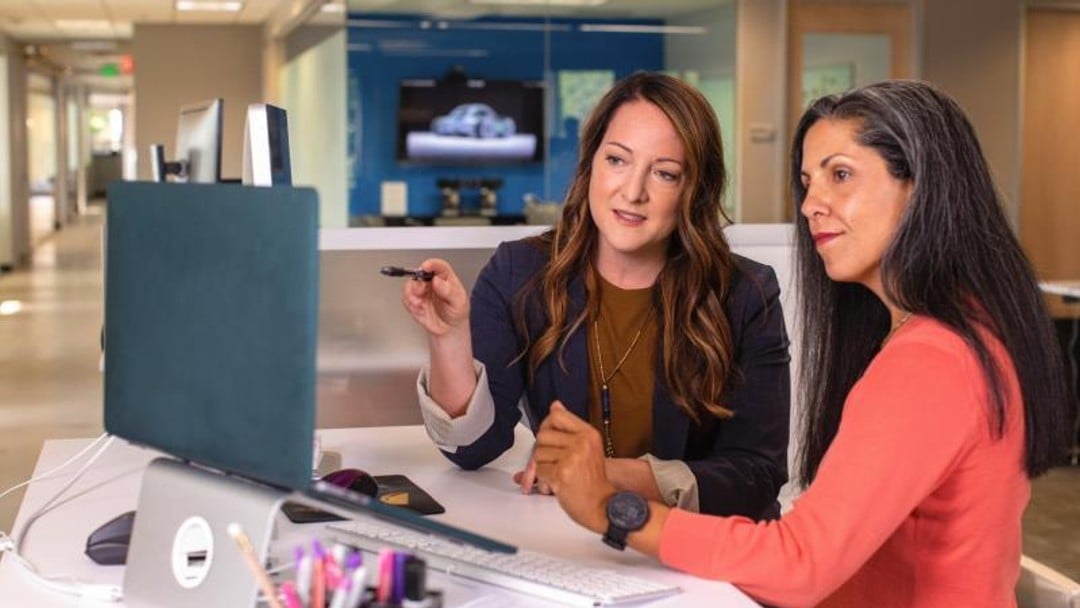 Donna Hart considers the benefits of studying law as a mature applicant
What do a teaching assistant, military police officer and a beauty therapist have in common? The answer is these are all previous careers of our workforce.
We have a wide range of skills, experiences and walks of life within our business – and this is vital to our success. We aim to make our team as diverse and as authentic as possible – not only to encourage innovation, but to reflect the people that we are representing. We recognise each person has a part to play in the business – and allow them to be themselves.
Unconventional careers paths add value
There is a plethora of data showing how a diverse business leads to innovation and growth – but this approach needs strong intent. We have a dedicated committee looking at improving our in-house training, new ways of recruiting, how we live our values – and staff retention.
When we recruit, we believe personality is as important as academics. Does this person have potential to be the best they can be? Are they compassionate and non-judgemental? Do they buy in to the ethos of the company?  Will their skills bring a new element to our team?
It isn't a response to the latest trend. Many of our business's leaders have walked alternative career paths – and this fuels the culture of The Family Law Company. If you all come from the same background and follow the same thinking process, how do you innovate?
Skills that matter today might not matter tomorrow
We have lawyers who graduated from the top universities – and others did not go to university but instead worked full time and studied.  
Some of our employees have had experience of the care system, igniting a passion to work within family law. Others have transferred from practice areas such as personal injury, conveyancing and crime. All bring something different.
The way we do business changes, skills evolve – and the legal industry is no different. From embracing instant messaging and video conferencing during the pandemic, to understanding the value of social media and how we do law in the metaverse, adaptability is a key skill for any business – and means you have a certain level of future proofing that traditional law firms may not have.
Becoming better leaders
Make a conscious effort to learn from each other. At the Family Law Company, we have mentoring and reverse mentoring programs in place, so we are continually sharing ideas and information. We actively challenge ourselves and our colleagues to be brave and consider things differently.
As leaders, we look for that spark of potential and give opportunities to those that may struggle to get through the door in other firms. It works! Many of our directors and shareholders started in the company in junior positions.
This diversity in leadership enables us to challenge our beliefs or unconscious bias – and we believe this ultimately means we make right decisions for the business.
Being brave and breaking convention
Attracting and retaining extraordinary talent means thinking a little differently.
Look beyond the education section
When looking at potential candidates, look beyond their education or job title. Look at their experience, hobbies and career progression timeline.  They may have been to a brilliant university, but do they have what you need?
Is your recruitment unconsciously biased?
Reinforce your values and approach to developing talent. Think about how you present your recruitment – to whom does it appeal? Does it put off those who may be applying from different backgrounds?
Think hard about your employee lifecycle
Manage expectations. Alternative routes to law are challenging. There is a lot of work and commitment to changing careers. Look at your onboarding process – and make sure there's plenty of support in place for those joining the business. This might be mentoring, or something informal. For example, we run regular paralegal lunches where they can interact and share learning. Understand new recruits' learning style and how you can get the best from the skills that made them stand out to you.
We challenge you to be brave – and think outside the box when it comes to your talent pool. Our people and their uniqueness are what makes our business successful.  
Donna Hart is director at The Family Law Company: the familylawco.co.uk