2015: The shape of things to come?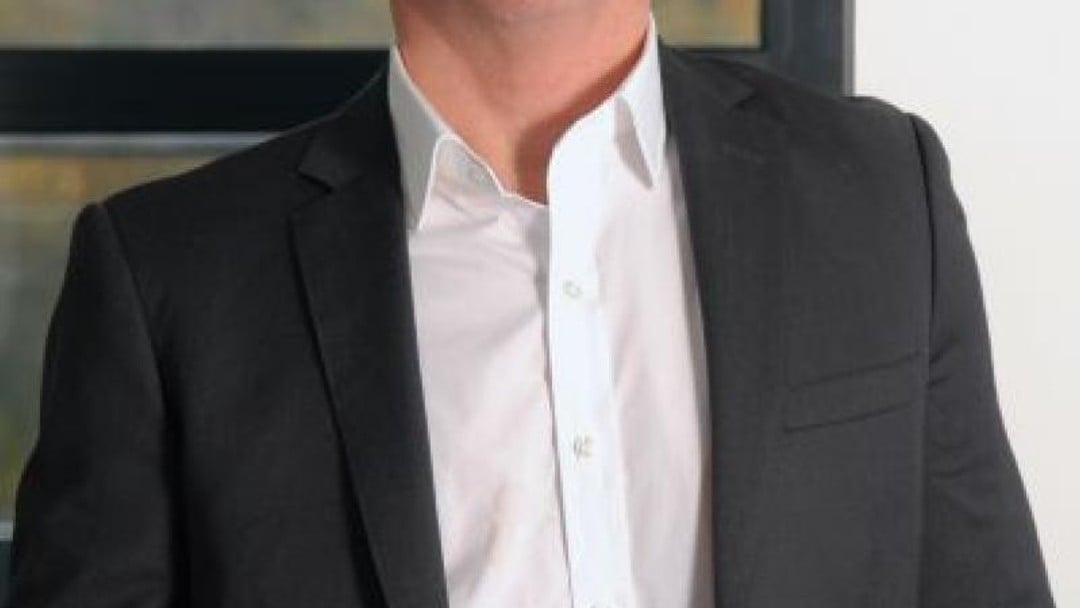 Mark Riddick reflects on an eventful year in the conveyancing industry
I have to admit that I struggle to recall a dull moment in the conveyancing market in 2015, with a lot of its momentum and plotlines continuing to unfold in what has been a bustling first quarter of 2016. We've seen the reversal
in certain patterns established during the recession, and yet we're still feeling the slump's aftershocks nearly a decade on as it continues
to rearrange the industry's topography.
I know, I know, the recession was a long time ago. But in order to give you context, I'm afraid
I need to start at the beginning, and I refer to
the recession as the beginning here because it's one of those game-changing, critical moments that split the industry's history into a before and
an after.
Firm consolidation
The consolidation of conveyancing firms - a legacy of the recession - continued in 2015, with the total number of firms registering transactions falling at the fastest rate in three years, dropping 9 per cent from 5,871 in 2014 to 5,357, according to Land Registry data examined by Search Acumen's Conveyancing Market Tracker.
A lot of conveyancers left the market during the downturn to be absorbed into other areas of the legal profession. And with the skill levels required to train as a conveyancer, it could be years before supply can meet the market's reinvigorated demand.
Comparing annual transactions, the market was effectively flat from 2014 to 2015, but firms exiting the market meant the average firm still enjoyed a higher number of transactions in 2015, 10 per cent above the average of 175 during 2014. Even so, this growth was low in comparison to previous years - for example, firms averaged 33 per cent annual growth in transactions during 2014,
15 per cent in 2013, and 40 per cent in 2012 as the market rebounded strongly from the recession. Now, the recovery is plateauing and future growth is likely to be steadier.
What this means for the conveyancers left in the market is they can't just sit by the door waiting for business to flow in. The leftovers enjoyed by firms as their competitors merge or exit are running out. Naturally, competitive pressures are growing. In 2015, firms reported an increase in business via referrals, which proves that customer service matters - even if this means calling back a customer quickly when you might normally prioritise other tasks.
Looking ahead, our research shows that the most common barrier conveyancers identified
to their future growth is staff recruitment and training; in fact 72 per cent of the firms surveyed shared this view. In 2015, we also saw signs of consolidation in surrounding parts of the conveyancing ecosystem. A number of search providers were acquired by bigger umbrella companies and private equity interest was piqued.
Veyo failure
In 2015, we saw the wrapping up of Veyo, a project by the Law Society to organise an obviously scattered market. Although we're seeing evidence of consolidation, it's important to remember the market continues to be populated by thousands of firms. According to the Veyo CEO, Elliott Vigar, this e-conveyancing system was meant to be a 'market-changing product' to bring together all the processes and documentation involved in residential property conveyancing. But despite these grand ambitions, 2015 saw Veyo dissolve completely, with solicitors complaining their input hadn't really been considered.
I'm sure we've all seen the public criticism faced by Veyo, but it did provide a valuable reminder that conveyancing is a complex transaction. Any technology or system introduced in the market needs to work on the terms of the players that constitute the industry, including buyers, estate agents, brokers, and - crucially in this case - solicitors.
I'm not against the idea of streamlining the home-buying process at all - far from it. But
there needs to be an intuitive understanding of people's needs, both latent and manifest, and
this is something that any future conveyancing project needs to take into account.
Fraud risk
Fraud has continued to be a serious concern for firms over the last year, making it essential for all parties in the property transaction, including search providers, to add to the layers of due diligence needed to protect a property
purchase from criminals.
One kind of fraud the Solicitors Regulation Authority warned of repeatedly during 2015
was the dreaded 'Friday afternoon fraud', when criminals attempt to defraud clients and firms ahead of the weekend, knowing people are unlikely to check bank statements and finances until Monday or after a bank holiday.
The scamming has grown to become more sophisticated. At times, fraudsters have called firms impersonating a lender's anti-fraud team. But what should be just as worrying for the firm is the possibility of a hacker intercepting its email via the client's email address. Although the firm is not necessarily liable here, solicitors need to have a conversation with their clients about protecting themselves and verifying any emails requiring a transfer of funds or requesting bank details.
I wish there could be room for more sophisticated technology to block attempts by fraudsters, but sadly a lot of fraud is down to human error. For this reason, information to improve awareness of fraud and cybercrime is perhaps the most powerful tool to protect the large amounts of money held by clients and solicitors.
Land Registry privatisation
Disappointingly, the prospect of Land Registry privatisation is now back on the cards after an unsuccessful attempt by the coalition government a couple of years ago. The government's arguments that privatisation would improve the Land Registry's performance and, as stated by the business secretary, Sajid Javid, create 'an organisation that can focus on delivering modernised services and bringing in "best in class" knowledge and external investment' pale in comparison to the far stronger arguments against a privatisation. For one, the Land Registry is performing well; in fact it is making a profit. And how can we be convinced that a private organisation will maintain the register's impartiality and integrity?
We're some way into 2016 now and we can see the government has persisted with its mission, going as far as holding a consultation, which it released before Easter weekend - perhaps hoping for as little noise and publicity as possible. But maybe that was to be expected, as the act of privatisation itself seems at odds with the government's commitment to openness,
embodied by its open data initiative.
A lot of Land Registry data is already available to Search Acumen and other private enterprises, and it has allowed us to develop products that make life simpler and easier for conveyancers.
As I pen this article, the Public and Commercial Services Union has already written up a scathing response to the consultation, claiming 'the risks involved in the proposals are real and significant'. Geoffrey Payne, an international adviser at the World Bank, has also pointed out that, should the proposal go ahead, the British government risks losing 'the moral high ground' when advising on reducing corruption and the abuse of land management.
This year, Search Acumen will continue to be among those championing the need for Land Registry to remain in public hands.
Stamp duty reform
A roundup of the year wouldn't be complete without mentioning the reform that has defined the first quarter of 2016 - the 3 per cent rise in stamp duty land tax rates for buy-to-let landlords and second-home buyers, which was introduced in November 2015 and took effect from 1 April 2016. With many of these customers' transactions having been rushed through to completion before the deadline, there is likely to be a lull leading into summer as conveyancers are given a break after a massive spike in transactions.
Nevertheless, normal activity is likely to return before long and conveyancers will need to be well prepared and light on their feet to keep ahead of the competition. This not only means seeking to put additional resources and capacity in place to take on more work where possible, but also ensuring they have the right systems, processes, and suppliers on their side.
And with that I wish you a happy remainder of 2016! SJ
Mark Riddick is chairman of Search Acumen